Daily Box Office Analysis
By David Mumpower
August 9, 2012
BoxOfficeProphets.com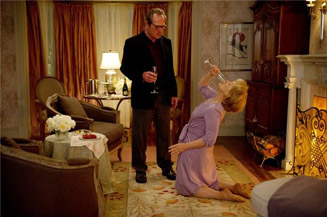 ---
Tommy Lee Jones and Meryl Streep have finally joined forces in a romantic comedy. The film in question is called Hope Springs. This Sony Pictures release debuted in second place yesterday with $2,265,292. This total barely edges Total Recall's $2,263,587 Wednesday take for second place. Yes, the difference between the two movies yesterday was only $1,705 or roughly 200 tickets sold. Box office battles do not get closer than this.

A modestly budgeted $30 million production, Hope Springs is a larger scale version of The Best Exotic Marigold Hotel, the early 2012 title that has already earned $45.1 million primarily due to its popularity with older movie goers. The Fox Searchlight release is even more popular abroad, thereby explaining its global box office revenue of $130 million and counting. Hope Springs aims to follow this trajectory, and it was introduced on Wednesday in order to build buzz this weekend and in the future.

This decision has proven effective thus far. Out of the three new titles entering the marketplace this week, Hope Springs is currently the best reviewed as I type this. While all three titles – The Bourne Legacy, The Campaign and Hope Springs – are currently fresh at Rotten Tomatoes, Hope Springs leads the pack with a 79% rating. The Bourne Legacy is at 62% while The Campaign is at a somewhat shocking 73%. Will Ferrell has apparently turned his fortunes around while The Bourne Legacy is better than we were all braced for given the glaring absence of Matt Damon. These are discussions for the next seven days, though.

For now, the focus is upon Hope Springs. Its opening day performance is nothing special but its quality combined with the target demographics involved could lead to a slow, steady box office performance. If there is no further box office expansion from here in terms of revenue (not venue count), Hope Springs will be a minimal performer. Even if this proves to be the case, however, it is yet another movie you can recommend to your parents/grandparents and I'm glad that Hollywood is focusing more on that demographic in recent years. You may wind up watching either The Best Exotic Marigold Hotel or this on DVD over the holidays when you visit your family.

The Dark Knight Rises finished in first place for its 20th straight day on Wednesday. Its box office total was $3,688,489, down 21% from Tuesday. This is right in the range of what I projected yesterday and so there is little surprising to discuss. Batman 7 has a running total of $367,022,493 and will spend one more day at the top of the charts before succumbing to tomorrow's new releases, both of which are poised to do well.

Rounding out the top five yesterday are the child-friendly films, Diary of a Wimpy Kid: Dog Days and Ice Age: Continental Drift. Dog Days dropped a perfectly predictable 25% from Tuesday to Wednesday. Its $1,720,108 brings its domestic total to $20,612,219. Even with today's revenue included, Dog Days will still earn less in a week than Diary of a Wimpy Kid: Rodrick Rules managed during its opening weekend. Ice Age 4's $1,205,025 is a smaller 19% drop but that too should be expected since it is further along in its release pattern. Continental Drift's current domestic box office amounts to $136,029,746.

Everything else in the top ten earned less than a million dollars yesterday. If you are following the less than exhilarating battle between The Watch and Step Up Revolution, the former film emerged victorious on Wednesday. It managed $816,866 while Step Up 4 was right behind at $786,914. Meanwhile, Ted keeps humming along. Another $685,025 yesterday brings its grand total up to an almost incomprehensible $205,952,810.

I would also note that there was another new release yesterday, albeit a borderline irrelevant one from a box office perspective. Nitro Circus: The Movie 3D (note: this is the actual name) earned an estimated $665,000 from 800 theaters, a per-location average of $831. For comparison, Hope Springs managed $959 and that is no great shakes. If you love Travis Pastrana (something I think I've ordered at Olive Garden), the good news is that this average was still good enough for third place in the top ten yesterday. The bad news is that nobody in North America seems interested in watching a documentary about an "action sport collective", whatever that is.

Combined box office revenue for the top ten yesterday was $14.7 million. Even with two new releases entering the marketplace, theater earnings still dropped 10% or $1.6 million from Tuesday. I blame that uppity wench, Meryl Streep. What's she ever done for Hollywood anyway?