Daily Box Office Analysis
By David Mumpower
August 1, 2012
BoxOfficeProphets.com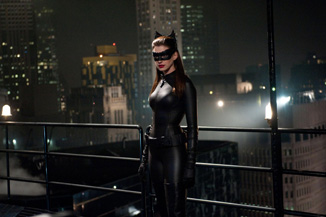 ---
Today's box office discussion will focus upon some of the other stories in the top ten. At least, it will after we get the obvious conversations out of the way.

The Dark Knight Rises continued to perform as expected on weekdays by earning $8,773,116 on Tuesday. This is an 8% increase from Monday's $8,160,046. As anticipated, The Dark Knight Rises broke $300 million on its 12th day in theaters, thereby becoming the third fastest movie of all time to this landmark. It now has a running total of $304,045,972.

The best aspect of reaching $300 million on the 12th day is that Batman 7 had been tied with Harry Potter and the Deathly Hallows Part II and Transformers: Revenge of the Fallen for fastest to $250 million. It reached the next plateau two days before the latter film and three days before the former. Then again, the final Potter film was as epically frontloaded as any movie we have ever seen while the release pattern of Transformers 3 was specifically designed to accumulate as much money as possible upfront.

Given that Potter 8 finished with $381,011,219 while Transformers 3 earned $402,111,870 domestically, The Dark Knight Rises needs to outpace those films by a great deal to reach the lofty totals expected of it. Obviously, this will not happen. The tragedy of Aurora, Colorado has savaged its final domestic box office potential. The Dark Knight Rises should still become the third fastest movie to $350 million on Saturday, edging out Avatar by one day, 16 to 17. After that, its tales of glory end.

The second place film on Tuesday, Ice Age: Continental Drift, is a title I want to discuss in more detail. I had promised last month that I would chronicle the worldwide revenue of more titles this summer. This has become a subject of tremendous intrigue over the past few years as corporations plan to offset any domestic cost expenditures by broadening their international marketplace. More customers mean more money. Yes, this is obvious but the purpose here is not to overthink the situation but rather understand it better.

As always, I would caution readers to avoid the inference that foreign dollars mean the same as domestic ones. They do not in the least. Edward Jay Epstein once researched the matter and determined that Hollywood studios only retained 15% of overseas ticket sales. The number has improved in recent years but I still caution you that whenever you think about international grosses, you should divide that total by five in order to understand the true profit involved. And since this question inevitably comes up during these conversations: No, I am not speaking of the split between a distributor and an exhibitor. I mean the actual capital return on gross revenue.

Ice Age as a franchise is the extreme example of overseas box office. The first title, cleverly named Ice Age, earned $383.4 million, with 46% of that revenue attained domestically. Ice Age: The Meltdown continued further down the path with 30% of its $652.3 million coming from domestic box office. Believe it or not, the skew grows worse from there. Only 22% (!) of the third film's massive global take of $890.4 million came from North America.

This brings us to Ice Age: Continental Drift, the number two film on Tuesday. With another $2,587,499 in revenue, the movie has now earned $119,331,209. Compare that with Ice Age 4's current global box office of $628,145,710. Yowza. I think you can already tell where this conversation is headed but I will spell it out with math. Only 19% of the movie's total revenue has been earned in North America. Scrat's popularity across the oceans may yet surpass the legend of Jerry Lewis movies in France.

With regards to last weekend's openers, up is down and down is up. Step Up Revolution jumps a spot to third place with $1,886,729, giving it a running total of $15,091,562. Meanwhile, The Watch continues the downward spiral by tying for the second smallest daily increase in the top ten at 19%, matching the ninth place release, Savages. The Watch managed only $1,885,126 and has now earned only $16,224,292, which probably isn't enough to offset the combined salaries of stars Ben Stiller, Vince Vaughn and Jonah Hill.

The fifth through seventh place movies represent how much expectations impact the perspective of a film. The Amazing Spider-Man, the most disappointing of the trio, earned $1,325,358 yesterday and is playing out the string with a running total of $244,281,030. As was explained over the course of several days, this borders on a worst case scenario result for the previously world class Spider-Man franchise. The fact that the movie is the first Spidey film to feature 3D makes the result all the more alarming.

Skipping a spot for the moment, seventh place finisher Brave garnered $890,290 yesterday for a running total of $218,894,314. This is a much better performance than Pixar's previous release, Cars 2. Brave will also surpass Ratatouille and WALL-E (barely), meaning this is one of Pixar's better recent performers. So, Brave is either a draw or a modest win relative to expectations. It has the benefit of 3D ticket pricing, though.

Ted is the sixth place movie slotted between the two titles above. Ted is also the big summer winner outside of the expected favorites aka the box office overlords. The cuddly teddy bear movie with the foulest language and themes imaginable without involving Takashi Miike accrued $1,220,310 in domestic box office on Tuesday. Ted will cross the $200 million on either Friday or Saturday. Ordinarily, I would joke that if you believed this possible, you must be related to Seth MacFarlane. The reason I will not is that even MacFarlane himself has probably had his expectations exceeded by a factor of three.

Modestly budgeted at $50 million, Ted was intended to be a small scale comedy with modest expectations. Instead, Ted evolved into the most definitive hit since The Avengers. And this is where the finances of major releases come into play. Would you rather have produced The Amazing Spider-Man for $230 million in exchange for $244 million in domestic revenue plus a portion of $411.7 million overseas? Brave similarly cost $185 million to produce while garnering $218.9 million domestically and $91 million internationally (Brave is still early in its overseas release pattern). All three films should prove to be profitable, but Ted is the clear winner since it has effectively matched the other titles domestically despite a much smaller budget outlay.

Combined box office revenue for the top ten yesterday was $19.7 million. This represents a healthy 16% increase from Monday's $16.6 million. The next two days will be dull as we move toward the release of the modest threequel Diary of a Wimpy Kid: Dog Days and the remake of Total Recall. I very much enjoy the commercials for the latter film so I will be curious to see how well its box office shakes out.