Monday Morning Quarterback Part I
By BOP Staff
July 9, 2012
BoxOfficeProphets.com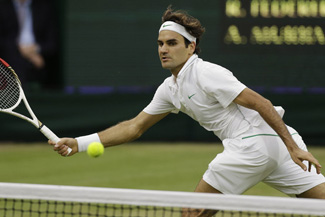 ---
This movie title angers me because it makes me think of annoying Penny from Happy Endings.

Kim Hollis: The Amazing Spider-Man opened to $62 million from Friday-to-Sunday and $137 million in six plus days of release. What is your take on this result?

David Mumpower: The key factor at play is that a Tuesday release with this calendar configuration has already earned half of its final domestic take, give or take a bit. The Amazing Spider-Man is probably going to end up in the $260-$280 million range, which will make it the worst performer in the franchise thus far and by quite a bit. The caveat here is that the international marketplace has evolved in a manner that will allow the 2012 release to claim a much higher overall box office run. The reason for this involves the way that all three Spider-Man movies by Sam Raimi earned almost dollar for dollar in North America as they did abroad. The split was 46/54. On The Amazing Spider-Man, as much as 70% of its revenue will be accrued abroad, which is less lucrative for Sony.

The problem with this movie is that it's utterly unnecessary. Creating an origin story for a movie that was released in 2002 is so silly that to a certain extent, this proves the overriding popularity of Spider-Man as a movie character. At least some people were willing to watch the same story again. It would be the same as re-telling Shrek or Pirates of the Caribbean: The Curse of the Black Pearl with new characters and some storytelling modifications. The converse is that The Amazing Spider-Man benefits from five years of *massive* ticket price inflation yet still earned less in six days than Spider-Man 3 managed in a single non-holiday weekend. In other words, ticket sales are waaaaaaaaay down from 2007. As such, I have to call this performance a disappointment.

Matthew Huntley: I think David is more or less spot-on with his assessment, but I would say Sony is probably content with this result since it's higher than their own projections, and given the bad taste Spider-Man 3 left with a lot of moviegoers, The Amazing Spider-Man's performance proves there's still a high demand for the popular superhero, even if it is less than before.

I'm not sure what the road ahead looks like. Given the movie's positive reviews and audience polls, it should have decent legs, but there's no telling what will happen when the The Dark Knight Rises rolls out. With almost $140 million in the bank so far, though, I think Sony can claim their new Spidey is a success. Next weekend will be determining factor of just how big a success.

Reagen Sulewski: When Spider-Man came out in 2002, it was the first of the new breed that showed what excellently done comic book movies could look like, the proof of concept. Now, it's just another comic book film and not a particularly good one at that, so yeah, it does come down to the character. It's interesting that David mentions Shrek above, since it's sort of another one of those happy accidents (or not so happy, depending on how you view the franchise). If Shrek had been the fourth or fifth or sixth computer animated movie to come along instead of being the first non-Pixar, it's a footnote. It's the same with the 2002 Spider-Man.

Tim Briody: The six day release window was incredibly goofy and completely exposed The Amazing Spider-Man as, has been stated already on this here site numerous times, unnecessary. Sure, the $140 million estimate is a nice round number that will make for a lot of pretty headlines but it effectively shot its wad by the time the actual weekend arrived. If you give it a normal three day release, you (likely) crack $100 million over the three days, which is pretty much the benchmark for any A-list comic release now. Even if it falls off a cliff after that, you've made the $100 million club, just like two of the other three entries and it doesn't look nearly as bad as this will.

Felix Quinonez: I believe this is a very good result. I don't think this movie should have ever been expected to set the box office on fire. I also think comparing its opening weekend to Spider-Man 3 or even Transformers is a bit unfair. Spider-Man 3 followed two very well reviewed and beloved entries in the series so there was a tremendous amount of demand and excitement for it. Not only that but it was an entirely new adventure and story in the movie franchise. On the other hand, The Amazing Spider Man is following a movie that most people hate so there is an understandable reluctance from audiences. And it's covering a lot of the same ground as Spider Man.

As for the Transformers comparison, I can understand the fact that the calendar configuration brings up some similarities for the movies but there are more factors than that at play. Transformers was the FIRST time the very beloved cartoon series was brought to the big screens in a live action movie. So it was met with incredible excitement and nostalgia by the millions of people that grew up watching the cartoons and playing with the toys. The Amazing Spider Man is trying to revive a movie franchise that can be described as damaged goods. I think this was more about re-establishing the franchise and winning back the audience that was turned off by the disastrous Spider-Man 3. And judging by the result and Cinemascore, I think it's on its way to doing that.

Edwin Davies: This is a pretty okay result, with a few mitigating factors. The increase in ticket prices since the release of Spider-Man 3, coupled with the lower dollar-for-dollar result, show that attendance for the Amazing Spider-Man was significantly lower than any of its predecessors. This speaks to the damage that was done to the franchise by Spider-Man 3 (a film which I don't think is all that bad, though it's markedly worse than the first two) which has perhaps made people gunshy about watching the reboot. It also doesn't help that the reboot comes so soon after the origin story was told the first time around. To compare it to the best reboot so far, Batman Begins, that film retold the origin story 16 years after Batman came out, and did so in a radically different way. Apart from new leads and a new villain, The Amazing Spider-Man never looked all that different from the Raimi Spider-Men.

There's a trade-off with any reboot, though. Studios expect a lower total in exchange for better returns for sequels once trust with the audience has been reestablished. In that respect, a lower total would not be the worse case scenario. The question, then, is whether the film is good enough to bring the audience back, which won't be determined until we see how the film does in the coming weeks, particularly if it gets crushed in two weeks by The Dark Knight Rises, a la, Hellboy II: The Golden Army.

Jim Van Nest: I'm of two minds on this subject. Everything David says is true, which means this is technically a disappointment. But when I think about what my personal expectations were for it based on the needlessness of the film and a so-so trailer...I think this is a tremendous result, compared to what I expected.

Kim Hollis: I think it's very hard to call a movie that has accrued $137 million in less than a week a disappointment, and yet, it feels so... lacking. I think The Amazing Spider-Man always was going to have an uphill battle since it was truly too soon to reboot the franchise, and as such, I have to believe that the result is okay. I do think it's going to fall off a cliff from here, though. There's just not any buzz around the movie, even with the decent reviews.

Max Braden: If this were a new superhero movie, the numbers would be okay, but considering what this is, I'd call it a disappointment. It's not a revision of Batman vs the old Batman, and it's not a George-Lucas-esque "same movie but with updated technology!" It's just another Spiderman movie with a different cast and a different villain. It's not really new, but it's not really a sequel either. Compounding that problem, marketing chose to keep the villain fairly concealed, and unlike the original "great power, great responsibility" tagline, there's no good sense of what this Peter Parker's conflict is. I can't believe that if the producers had a crystal ball during initial discussion and knew that these would be the opening numbers they'd get after it was all done, that they'd consider the project worth pursuing. And I don't think it's worth pursuing a sequel to The Amazing Spider-man with the same team.

Jazz Hands: The Revenge

Kim Hollis: Based on your perception of recent events, do you believe the Spider-Man franchise has been redeemed?

David Mumpower: I consider three releases to be valid comparisons for this attempted Spider-Man reboot. Those titles are X-Men: First Class, Batman Begins and The Incredible Hulk. There are also three key facets to evaluating the popularity of such a title. Those are critical reception, movie revenue and fan reception. Let's start with X-Men: First Class. The X-Men reboot is 87% fresh at Rotten Tomatoes, it has a 7.8 at IMDb and its box office is 81% of its immediate predecessor, X-Men Origins: Wolverine. Using those same parameters, The Incredible Hulk is 67% at Rotten Tomatoes, 7.0 at IMDb and has virtually identical box office to Ang Lee's The Hulk. Batman Begins is 85% at Rotten Tomatoes, 8.3 at IMDB and its box office is almost double that of Batman & Robin. Using these barometers, we can compare The Amazing Spider-Man, which is 73% at Rotten Tomatoes, 7.7 at IMDb (this number will drop as non-fanboys watch it) and will earn roughly 80% of what Spider-Man 3 did. So, I view its quality as superior only to The Incredible Hulk and its box office roughly the same lost retention to X-Men: First Class.

That's the analytical side of the evaluation. On the social media side, I simply do not hear people talking what a good movie The Amazing Spider-Man is. Instead, the best of the endorsements it receives are along the lines of "Better than I expected", which is a backhanded compliment. Most consumers recognize that the magic word with a Spider-Man reboot is "pointless." This is a cash grab from Sony, whose bean counters missed the $2.5 billion they received from Spider-Man from 2002 to 2007. At one point, Spider-Man was such an important brand that the launch of the Playstation 3 was an elaborate tie-in with this character. Now that Disney owns the Marvel universe, Sony wanted to capitalize on the impending popularity of The Avengers with their iconic Peter Parker's return. He's back, but it doesn't seem like he was missed much. If another Amazing Spider-Man movie were released in 2014-2015, I would expect it to earn less money than this one rather than more, and that's the tell-tale sign the franchise has not been redeemed.

Reagen Sulewski: I think the larger problem with the franchise is that it doesn't really have anywhere to go that's as iconic as The Joker. We've just (relatively speaking) seen a terrific Green Goblin, and I don't believe Venom is as well-loved as Spider-Man fans think (it's also way too soon to do that character). It's the difference between a filmmaker who has a grand vision a la Nolan or Raimi, and a hired gun like Webb.

Matthew Huntley: Coming off of the much-maligned (and deservedly so) Spider-Man 3, yes, I would say the Spider-Man franchise has been redeemed. The new film is better looking, better acted, and has a more coherent and relevant plot, all of which were a mess with the last film. The Amazing Spider-Man is far from flawless, but I can imagine it gaining traction the more times people see it. David is right that its box-office numbers won't be as high as the previous films, but at least it will regain moviegoers' respect. It's already been confirmed there will be a sequel (scheduled to be released the first week of May 2014), so hopefully the filmmakers will work out the narrative kinks of this one and give us something even better.

Tim Briody: I think Reagen has nailed it. The Batman franchise has a bunch of villains that immediately come to mind when you name the character. As well known as the Spider-Man character is, it's actually tough to name any of his primary nemeses unless you're a giant comic book nerd. (Sorry, giant comic book nerds.)

Felix Quinonez: I would disagree that Spider Man doesn't have iconic villains (or that the Green Goblin in Spider Man was anything close to terrific) but then again, I am a giant comic book nerd. As far as whether or not Amazing Spider-Man has redeemed the franchise, I think it has or at least it has set things in place for the sequel to do it. No, it won't match even the lowest of Sam Raimi's movies box office wise but it is a very good step in making people forget about Spider-Man 3.

Edwin Davies: I think it's too early to tell, at least from a business perspective, whether or not this result has redeemed the franchise. The Amazing Spider-Man isn't doing Avengers-style numbers, not that anyone expected it to, but it cost Avengers-style money to make (both have budgets in the $220 million range). Even though the character is iconic and it's hard for a comic book movie to flop at this point, this was still something of a gamble for Sony and it looks like they'll probably cover that cost domestically, but after marketing costs won't see a profit until the DVD release. Basically, the film will probably walk away with the bare minimum it needs to justify its sequel.

However, like David, I don't think that this has had the impact on audiences that the film really needed to in order to make that sequel into the sort of event that it needs to be. If we look at Batman Begins, that film not only did great business relative to its predecessor, it pretty much obliterated the memory of Batman & Robin and left audiences gasping to see what The Joker would be like in this brave new Bat-world. I've heard a lot of people say that they liked The Amazing Spider-Man, but little love. It's going to take another film for it to completely overshadow the original Spidey films, but that film needs to be genuinely Amazing in nature, not just name.

Kim Hollis: I think that the number of people who see this film as unnecessary tells all the story we need here. I think there are people who are real fans of Spider-Man who are happy that this reboot is a decent film that gets a new series off to an okay start. But I also think that you have people like me who are sort of indifferent to the character and are having a hard time finding a reason to go see the film. I don't really feel like The Amazing Spider-Man has done anything to redeem the franchise, but that we rather have a pretty transparent grab for dollars here instead.

Max Braden: I think opposite of redemption, this most recent installment has only muddied the waters for the Spider-man franchise. I just don't find any of the following appealing: same cast, same villains; same cast, different villains; different cast every year. I'm either left bored with the thought of going a direction where we've already been, or untrusting of how minor changes could improve it. At this point I feel like they should bring in Tim Burton to shake up the tone of the franchise.