Daily Box Office Analysis
By David Mumpower
July 6, 2012
BoxOfficeProphets.com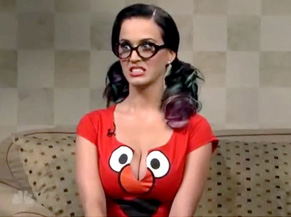 ---
The Amazing Spider-Man won the domestic box office battle yesterday, yet the news was once again less than glowing for Sony Pictures. Spider-Man fell for the second consecutive day, earning $15.8 million. This is a stiff decline of 33% from yesterday's $23.4 million. In only two days, the title has fallen from $35.9 million (including midnight screenings) to $15.8 million.

I mentioned in the most recent column that as long as the movie approached its $23.4 million July 4th performance, there would be no reason to panic. Instead, it has fallen roughly the same percentage as Transformers did with the same calendar configuration in 2007. The difference is that Transformers was dealing with much larger numbers of $29.1 million on July 4th and $19.2 million on July 5th. A movie with smaller numbers should have a better percentage hold. The fact that Spider-Man did not is troubling.

Overall, the easiest way to evaluate its Thursday performance is to remember that the Sony estimated the movie's Monday midnight exhibition revenue as $8.4 million (remember that a phantom $900,000 was announced yesterday). Thursday's total is not even double this amount for a full day. At this point, The Amazing Spider-Man has demonstrated all of the tell-tale signs of frontloading.

Will the movie recover some this weekend? Of course. It should increase somewhere between 15% and 30% today, which would indicate box office in the range of $18 million to $20.5 million. Higher wouldn't even shock me. Still, we would be looking at a realistic weekend total of $60-$65 million. Even if The Amazing Spider-Man spikes huge and winds up at $70 million, The Avengers will have still effectively tripled its opening weekend as well as earned more in three days than The Amazing Spider-Man will in ten days.

Perhaps you believe I am being unfair in comparing The Avengers, another Marvel property, to The Amazing Spider-Man. In that case, I will amend the comparison to Spider-Man 3, a franchise killer of a movie that still earned more in three days than The Amazing Spider-Man will earn in six plus days. And these numbers are predicated upon giving the fourth Spider-Man movie the benefit of the doubt.

Realistically, the Andrew Garfield/Emma Stone reboot has already earned somewhere between 50 and 60% of its six day take. If we split the difference, that's a six-day total of $135 million. If the movie continues to disappoint, we could be discussing a total of as little as $125 million. And this brings us to sunny point number two. Transformers managed only a 2.05 final box office multiplier, which means that it barely doubled its first six days in theaters during its entire domestic run.

As unbelievable as this may seem, we can already safely range the final domestic box office total of The Amazing Spider-Man as capped around $250-$270 million using only the data we have on hand thus far. There is obviously some play in these estimates depending upon exactly what happens this weekend. We have a good idea of what to expect, though. And that's the ceiling.

The basement for what The Amazing Spider-Man can do depends in large part upon whether the ship is righted over the next three days. If not, the fourth Spider-Man movie will be lucky to scrape by $200 million whereas the worst of the three previous Spider-Man films earned $336.5 million domestically. At the moment, the best case scenario result would be $60 million shy of that total, which means that Spider-Man 3 did damage the brand while The Amazing Spider-Man has failed to reinvigorate it, at least thus far.

Sony Pictures will still speak glowingly of The Amazing Spider-Man when Sunday estimates place it in the $125-$135 million range. What they will have to do as well is trumpet the international numbers, which is at least partially why they already released the film in several key markets overseas. As we saw recently with Battleship, the best way to blur the picture on a box office bomb is to emphasize numbers that exceed the production budget of the film.

Those of you who read BOP, however, realize that exhibitors take a percentage of the cut of all domestic releases. Meanwhile, international revenue is a nightmare of revenue recouping due to additional expenses such as voiceovers/subtitles for local dialects and local tariffs intended to keep money from leaving the originating country of exhibition. Whenever you see someone discuss Americans losing jobs/revenues to overseas workers, consider that those same countries overseas feel the same way about us. For this reason, domestic box office continues to be the crux of the movie distribution system, even as international markets exit the evolutionary stages and become more than a footnote on the bottom line of the ledger seat.

The point of the above is to note that The Amazing Spider-Man will do quite well overseas. For a title that was this expensive to produce, however, its domestic revenue desperately needs to go quite a bit north of $200 million. I mentioned a similar situation with another Sony title last week when I described Men in Black 3 as a disappointment. It also is a sequel to a presumed franchise killer, and it also failed to approach the worst box office total for the series to date. Yes, it has done quite well overseas but the movie cost over a quarter-billion to produce and market. Is Men in Black 3 a good capital investment? That's debatable. The Amazing Spider-Man will be experiencing this same evaluation in the coming days.

The other box office story of note yesterday was the release of Katy Perry: Part of Me, the most tingle-inducing title of 2012 to date. Exhibited in 2,730 locations, the Paramount release earned a respectable $3.0 million. Modeled after last year's triumphant project, Justin Bieber: Never Say Never, Part of Me is equal parts biopic and concert movie.

Katy Perry: Part of Me chronicles the timeframe when the singer was attempting to deal with her newfound celebrity while very publically divorced the equally famous Russell Brand. And it also details how a teen gospel singer wound up detailing being a girl-kissing sex diva. Of course, that part of her notoriety is being ignored in order to create a family-friendly movie release (heavily) sponsored by Pepsi. The whole thing is an exercise in shameless commercialism, but Katy Perry has won BOP over with her unexpectedly genuine nature. So, we're rooting for this one.

The Thursday release was a bit odd, and it has questions about frontloading. There is no legitimate way to tell if its $3.0 million reflects a lot of diehard fans who had to see it on opening day or if it improves over the weekend when all of us older male perverts are off for the weekend and can enjoy Katy Perry's…parts in 3D. I'm guessing it holds steady for the most part and winds up with a low double digits total for the four days. Even if it does bomb, Perry is so rich by now that she could probably buy the entire Pepsi brand if she wanted so I doubt she cares much.

Combined box office for the top ten (we're using estimates instead of actuals today, as will probably be the case on all Friday daily box office columns) was $42.1 million. I had mentioned yesterday that most titles in release would drop 20-30% and that's largely what happened. The presence of a new film in the marketplace counteracted that somewhat, though. So, the top ten is down only 17% from yesterday. This is a very strong Thursday result, probably the best we will see until The Dark Knight Rises is released.