Monday Morning Quarterback Part II
By BOP Staff
July 3, 2012
BoxOfficeProphets.com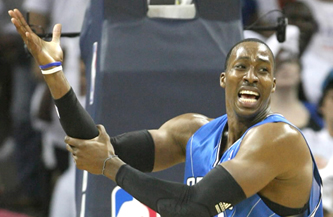 ---
Ladies' Night

Kim Hollis: Magic Mike, the male stripper movie that everyone knew Steven Soderberg would eventually make(?) opened to $39.1 million. How surprised are you by this result?

Jason Barney: Again, I would have to say pretty surprised. This one easily could have been a miss, but there it is with already $40 million under its belt. Perhaps this is a nod to just how much of a draw Channing Tatum is becoming. He was great in 21 Jump Street. There was the report about his character's situation being one of the reasons why GI Joe was moved to next March. He is on a roll, no doubt.

That said, for him and the rest of the cast to carry a movie like this to box office gold on the weekend before July 4th is pretty crazy. The other surprising thing about the film is its rating at RT. If that many fans are liking it, you have to wonder how legs will play into the final box office numbers. This is a great time of year for people to pay money and go to the movies, so if word-of-mouth is positive, this one could see some pretty significant holds.

Bruce Hall: What, you didn't see the male stripper dramedy coming, after Contagion and Haywire? My understanding is that Magic Mike represents a significant personal investment of time and professional capital for both Sodeberg and Tatum, so there is no scenario concievable in which this is not a home run for everyone involved. Remember what I said when we talked about The Vow? C-Tates is a brand, now. Steadily improving actor, producer, and ab factory. Get ready to see a lot more of him...in a manner of speaking.

Edwin Davies: If you had told me that the Tatum/Soderbergh stripper movie was going to open to this much back in January, when their previous team-up, Haywire, opened to $8 million and finished with just under $19 million, I would not have believed it. Based on the material, Soderbergh's track record as a director who makes consistently good or great work to wildly varying commercial results, and Channing's track record as someone who had largely failed to open movies (the only mainstream releases he was in last year were The Dilemma, which underperformed whether or not he was in it, and The Eagle, which sank without trace, and even earlier hits like Dear John could be considered successes for reasons other than his presence), this seemed like it would be lucky to gross $39 million in its entire run.

What a difference six months makes. We can pretty safely say, after the back to back successes of The Vow and 21 Jump Street, that Tatum is a bona fide draw. Both those films probably helped Magic Mike, too, since the former showed that he could be a romantic lead, and the latter showed that he could be pretty funny, both of which were strongly emphasized by the marketing for the film. The marketing in general has been very canny, turning the film into an event film akin to the Sex and the City movies; the marketing basically said go out with a group of friends, have a few drinks, then enjoy some beefcakes. That the film itself is just as much about the economic difficulties of being a stripper with dreams kind of didn't factor in the marketing at all, but the faintly naughty air that the trailer and ads sold to the public, coupled with Tatum's rising stardom, made for a perfect storm.

Basically, I'm less surprised by this result than I would have been had this film been released before The Vow or 21 Jump Street, since both those films laid the groundwork, but I'm still surprised that it managed to get this much.

David Mumpower: Judging from the replies thus far, my primary question is: "Do you people know any women?" I had been saying for a while now that this would play out as a de facto sequel to Sex and the City, another opportunity for ladies night. Given the rambunctious responses to the beefcake trailer (and the very funny "lawbreakers" joke in it), Magic Mike if anything fell short of my expectations. I read the studio estimates on Friday that projected an opening weekend in the lower $20 million range. Then, I checked all of the local showings here to verify that I was not misreading the massive amount of sellouts. A lot of theaters passed on Magic Mike because they didn't know what to do with it. This proved regrettable as there was money left on the table on Friday evening because of all the sellouts. As predicted, the movie was front-loaded to the nth degree and that is all that kept this weekend from being a multiple $40 million openers frame. That would have been the second one in four weeks. Instead, we are left "settling" for four movies earning north of $25 million. It finally feels like summer now.

Max Braden: Under normal circumstances, a male stripper movie should open to less than half of what Magic Mike did (or less than a tenth, and then go on to get nominated for an Oscar). I don't think you could have predicted this opening figure when the movie was filming. But something happened in the last two weeks that just made women feverish about going to see it, and suddenly you did have a Sex and the City phenomenon happening. On the evening of release, I was thinking it might do over $40 million, so maybe the fever fizzled a little at the last moment. Still, I think you can look at Magic Mike and say "wow, that's big."

Kim Hollis: Every woman I worked with seemed to be very excited to see Magic Mike, so about two weeks ago, I was realizing how well it had the potential to do. Like David, I am even slightly disappointed it didn't do a bit better. Ultimately, though, it behaved like Sex and the City in every way, just without a built-in fanbase to bolster numbers. Its very low weekend multiplier showed that it was definitely Ladies' Night on Friday and then they went and did typical stuff on the weekend instead. I don't think we'll see much in the way of legs for the film, but it really doesn't need them.

The title wasn't supposed to be ironic, was it?

Kim Hollis: Believe it or not, there was a fourth film this weekend, entitled People Like Us. It opened to a pathetic $4.3 million. What went wrong here?

Jason Barney: I'm not sure. As discussed earlier, there was a lot of competition at the box office and there had to be losing films at some point in time. Perhaps it didn't do well based on story and ads, or people were just not that interested in it. If there was a weekend where this movie could have broken out, this could have been it. Going up against talking Teddy Bears and male strippers on the weekend prior to July 4th would seem to be an okay proposition, but it did not work out.

I guess I am surprised by how poorly this one did. Chris Pine's star is on the rise. His work in Star Trek scored him a lot of points, and while it didn't do great in theaters, This Means War has a group of fans who did like it. He is still building his resume. The opening is really weak, and should have been at least a little better.

Bruce Hall: Someone had to get squeezed out. Chris Pine is a rising star but Tom Cruise is a proven one, and his presence didn't keep people from dropping his latest film like a handful of ants. I'm going to go out on a limb and guess that People Like Us is a better film than Rock of Ages. But this is one of those films where, unless you read Variety or something, you might not even been aware of it. And even if you were, Tyler Perry has a legion of fans who will respond to new material opening weekend every time. C-Tates taking his clothes off takes care of most of the ladies. And if you're a guy, and you're not with Seth MacFarlane's talking teddy bear movie with Mahky Mahk and Mila Kunis, then you're with the terrorists.

There just wasn't enough of the pie for an intimate drama starring Captain Kirk, Catwoman, and The Hot Girl From Tron. Hmm...that does give me a great idea for a graphic novel...

Edwin Davies: The only thing that was particularly interesting about People Like Us (other than its title is a godsend for people who want to make fun of its box office performance by responding with, "Clearly They Don't") was that the premise of the movie - Chris Pine receives an inheritance from his father but discovers that he has to share it with a sister he didn't know about - was spelled out incredibly clearly, but the trailer made it look queasily like the two siblings were going to get romantically involved at some point. Apparently that isn't what the film is about at all, but maybe enough people saw that trailer and got involuntarily creeped out by it.

Alternatively, it may just be that it was a film without a particularly strong hook released into a weekend when every other film had a strong hook, so it was easy for people to look at People Like Us and say, "Eh, I'll see it on Netflix at some point."

David Mumpower: I disagree with Jay in that we witnessed just how much the marketplace will expand when quality products are released. This wasn't a situation where the presence of other films hurt People Like Us. To the contrary, if GI Joe 2 had kept this release date as originally expected, it would have performed acceptably as well, even as a movie that was in desperate need of re-shoots. Instead, the issue is with People Like Us itself. As was the case last weekend with Seeking a Friend for the End of the World, this was a difficult movie to market. A dude doesn't know his sister, who is a drunk. He doesn't want to give her money because he has debts yet a will tasks him to do it. Exactly which part of those two sentences screams summer blockbuster? Or even watchable drama? In reality, this is one of those modest productions we see from time to time where a studio does a favor for one of their talents as a thank you for previous services rendered. The writing team of Alex Kurtzman and Roberto Orci have worked their way up the ladder in the industry. After the box office triumphs they delivered with Star Trek and Transformers: Revenge of the Fallen, Kurtzman was afforded the opportunity to direct. He was given $16 million to create a slight drama about family and he brought his buddy Chris Pine along for the ride. There were virtually no expectations for this movie and it still bombed worse than predicted. All will be forgiven once Star Trek 2 comes out next year.

Max Braden: I think the movie earned that much box office despite the premise. I don't no how you'd sell the movie any more convincingly with a different cast - it's obviously sappy. But Pine doesn't really work in this movie either. He works as an action hero full of himself, or an action hero who cares, but I don't think he's developed yet to be convincing in a story like this.

Kim Hollis: It's a difficult film to sell, to be sure. Also, I wonder if Disney hadn't hoped it could play as counterprogramming but lost out to the Magic Mike crowd unexpectedly. I don't think it's a bad looking little film. Perhaps it would have been better off as a limited release.