Monday Morning Quarterback Part I
By BOP Staff
June 19, 2012
BoxOfficeProphets.com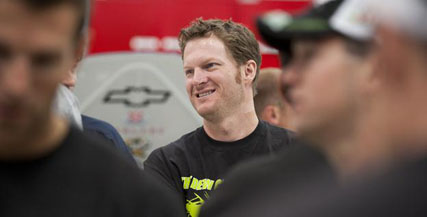 ---
Gunter glieben glauben globen.

Kim Hollis: Rock of Ages, the latest big budget Hollywood musical, opened to $14.4 million. Is this a good enough result for a film with a $75 million budget? How do you think this film will ultimately be remembered?

Reagen Sulewski: Keeping the budget "reasonable" makes this less of a gut punch than it could have been but there's really no circumstance under which opening a big budget film to $14 million in this many theaters is good news. At an optimistic guess, we're looking at maybe $60 million domestic, and I can't see this being a particularly attractive property overseas (though - aren't they just getting Bon Jovi now in Eastern Europe? Cross your fingers, WB). Moreover, when you look at the names on the marquee - particularly Cruise and Baldwin, this is close to an embarrassing result. I'm not sure this would have been a hit at any point, but I do think it would have done a bit better a couple of years ago before Glee became a bit of a punchline. The novelty of seeing stars sing famous songs adequately only goes so far, you know?

I think the film will be lucky to be remembered at all, but if for anything it'll be those ridiculous shots where it tried to pass off Cruise as a rock god.

Matthew Huntley: When I first saw the trailer for Rock of Ages, my gut instinct was that it looked loud, incoherent and its plot/story were something I probably wouldn't care too much about (what is the movie really about, anyway?). Don't get me wrong: I'll give it a chance, but it seems I wasn't the only one who was skeptical and now most of America has chosen to avoid it (perhaps for the same reasons I mentioned). One of the questions I have is, why would anyone want to see A-list actors merely impersonate great bands by singing their songs? Why not have them sing original songs? Wouldn't that be more interesting?

Anyway, Reagan made a good point about the Glee factor and how the show is yesterday's news (it hasn't held up as well since its first/second seasons), and I'd like to add to that. If Rock of Ages had been released two or three years ago, it might have benefited not only from Glee's novelty, but it would have utilized the popularity of Guitar Hero and Rock Band, which have also faded away since then. The movie just seems to have arrived late to a game that's already been played. The cynical part of me thinks it won't gross over $40 million total, which, when coupled with the lackluster performance of Dark Shadows, probably has the WB execs feeling blue. The Dark Knight Rises can't come soon enough for them.

Brett Beach: It's a weak and disappointing opening. This will probably wind up grossing exactly what Footloose did last year, and it shows Julianne Hough won't be breaking out on the big screen just yet. Writing my Chapter Two this week has also made me consider that at some point in the recent past, thirst for '80s nostalgia has shifted to '90s nostalgia (running on a 20 year cycle, this makes sense), and that that may have been another factor in the window of timing that ROA seems to have missed. But, the poor trailers and ads I saw which make the film look quite terrible have me convinced that this is a musical meal best served along with a pitcher or two of beer with my best friend at a second run theater in about five weeks time. This will be remembered for killing the "jukebox musical" on the big screen... at least for a year. Bring on Moving Out!! (Piano Man!!!!!)

Jay Barney: I would say that Rock of Ages has to be seen as a big disappointment. Just look at the numbers and compare it to the other options already released in previous weeks. In its opening frame it didn't even earn half of the Madagascar 3 total of $35 million and that film is in its second weekend. It was $6 million behind "Prometheus", also in its second weekend. Those are just not good numbers and the creative and marketing people have to be hoping for significant legs. To take it a little further and examine things a bit more, it barely beat Snow White and the Huntsman, which had been out for three weeks. I know it is a musical, but the people involved had to have been hoping for a better opening. The only positive they can look at is that it did outperform the new Adam Sandler movie. However, that is universally being accepted as a bomb. Rock of Ages will have to be seen as a miss.

Edwin Davies: This is a bad result any way you slice it. If the film had been made for, say, half as much with a cast of unknowns, this would not be terrible, but with that budget and a selection of big-names attached, and considering that it is going to get lost in the shuffle very quickly, then this has to be thought of as a bad result for a bad idea. (I don't think Cruise's presence made all that much of a difference either way since he wasn't terribly central to the marketing. In fact, nothing and no one was, which may explain why no one bothered to see it.)

I think that Brett and Matthew make very good points about how the film could have done better if it had been released a couple of years ago. '80s nostalgia was at its height in the mid to late '00s and has been waning since all the major albums/films/cultural events of the '90s started celebrating their 20th anniversaries. Coupled with the oppressive ubiquity of Rock Band around the same time, Rock of Ages could have been a contender. Now, it looks like a film that is trying to ride a wave long after it has broken against the coast.

David Mumpower: Since we have formed a consensus opinion regarding the opening weekend of Rock of Ages, I have one addendum to our overall philosophy. I believe that this is the breathing definition of a "wait until DVD" release. We have mentioned the Glee analog, and I will add a data point to this. Glee: The 3D Concert Movie earned a paltry $6 million opening weekend with that amount representing over half of its final domestic take of $11.9 million. Rock of Ages will be leggier than this; I believe that Reagen's $60 million is too ambitious, but $45-$50 million is reasonable. Where the movie will find life is when all of the people who rarely go to the theater any more give it a chance. These consumers will not love the movie - no one does - but I expect it to become a guilty pleasure selection along the lines of Grease 2 and Xanadu. Rock of Ages is by no means a hit. I believe that the box office will not be the best manner to evaluate this particular title, though. Anyone born before 1980 will have at least casual interest in the project. There is also some money to be made through soundtrack sales, diminishing the potential financial danger of a $14.4 million debut. While this is almost a least case scenario result, it's not a total disaster.

Kim Hollis: While I agree that the budget makes Rock of Ages a disappointment, I'm also not really sure what more Warner Bros. should have expected. This is a film with a very, very limited audience. People who were between 10-22 in the '80s are probably going to find something to enjoy in this film (I definitely did) but that means that you are looking at a group of people who are currently between the ages of about 33-54. This is the prime audience that will choose to rent a film rather than go out to see it in the theater, particularly if it's questionable in any way. Also, since most of the music in this film would qualify as a "guilty pleasure," a lot of people probably don't want to make the public admission that they enjoy it by actually going to the theater in person.

Something stinks in here.

Kim Hollis: That's My Boy, the $70 million Adam Sandler comedy, opened to $13.4 million, the worst opening for a Sandler live-action comedy since 1996. What went wrong here?

Reagen Sulewski: Some people are going to point to the R-rating and I think that's certainly part of it, but I would say the bigger part of the story is that Jack and Jill and Just Go With It have made people gun shy about Sandler, and he's paying the price for these lazy premises now. He may actually, horror of horrors, have to make a good movie again.

Matthew Huntley: Reagan more or less hit the nail on the head. Plain and simple, the movie looked bad and unfunny. This is typical of most Adam Sandler comedies, sure, and not that I want to harp on it too heavily, but why would Sony allow the R rating? Surely the studio knows most of Sandler's fan base is comprised of teenage boys, who either couldn't get in or whose parents' red flags went off when they saw the restriction. Sandler hasn't starred in an R-rated film since Punch Drunk Love (which wasn't the usual demographic). Right away, it seems that's cutting the ticket buyers by at least 30% (or more in this case).

Secondly, Andy Samberg isn't the greatest or most reliable of movie sidekicks. In fact, he doesn't seemed poised to be a movie actor. I think his talents rest more with behind-the-scenes duties (writing, producing), but as far as performing, he's not the strongest link off the ol' SNL Alum chain. The previews make it look like he's merely Sandler's punching bag, designed to take hits and be the butt of his jokes. Not a huge stretch for him, and I think audiences were privy to this lack of ambition.

Where does the movie go from here? If it follows Sandler's typical track record of 50% declines week after week, it'll be all but gone by Fourth of July. Clearly, Sony had higher expectations for it going into the weekend.

Brett Beach: Actually Matthew, Funny People was R-rated as well and it opened better than this did. This is the first time Sandler has done an R-rated out and out raunchy comedy (Funny People was comedy-drama, Punch Drunk Love and Reign Over Me were seriocomedies with much smaller releases, and Bulletproof, way back in '96, was a buddy action comedy). I think an important factor is that Sandler did not have one of his longtime collaborators directing and/or writing and he had no part in the screenplay either. But, if I may be a moralistic a-hole for a second, I would like to think that at least some of America saw the trailers and said "Statutory Rape? Statutory rape? That's the high concept that sets this all in motion?" and were a little bit queasy, like i was. I give Sandler some small shred of credit for thinking there might be an audience for this. I don't know many others in Hollywood who could or would want to make this.

Samuel Hoelker: I'll give Adam Sandler credit for not being the boring family-man character that has plagued his terrible, terrible films in recent years. It seems like this is pretty calculated, though. His schtick is getting old? Why not try something new and "shocking?" And it could have worked too, if, y'know, like Brett said, the shock wasn't about statutory rape. I've not seen it, but I don't think I'll be far off if I guess that most jokes will be based off of various words for genitalia. It's lazy, manufactured, cheap, and lame, and I think audiences could really tell that from the trailer. This is another instance where 2012 audiences are actually being smart.

Edwin Davies: Sandler's been one of the most cynical figures in Hollywood for years now, taking home huge paychecks for terrible, lowest common denominator crap because he knew that he had a big enough audience, who had a decent amount of goodwill towards him, that they could guarantee that most of them would make money back. Last year, though, with the double whammy of Just Go With It and Jack and Jill, maybe people finally cottoned on to his cynicism. The R-rating didn't help since it limited the film's potential compared to his usual fare - though Sandler's been around for so long that a sizable chunk of his audience must be old enough to get in to see the film anyway - but even so, I would have expected more than this from a Sandler release. Maybe Grown Ups 2 (which I can't believe is a real thing and really wish wasn't) will reverse the trend, but I think that his last two films suggest that people are getting tired of what Sandler is peddling.

David Mumpower: There is a throwaway line from the much maligned Studio 60 on the Sunset Strip that I believe is applicable here. "You know, Chevy Chase woke up one day and he just wasn't funny any more." There is a lot of truth in that. I do not consider Sandler to be on his last legs, but I absolutely agree with the comments about Just Go with It and (particularly) Jack and Jill. We as a group maintain that the overall quality of a movie directly impacts the opening weekend of its sequel. This is the converse. After the abomination that was Jack and Jill, consumers were rightfully skittish about another Sandler movie.

I would also add another point along these lines. Just Go with It has been running constantly on the pay channels in recent months. Jack and Jill debuted on Starz last week. The ready availability of these titles works against the debut of That's My Boy, which is also by all accounts a terrible movie. Nobody is impervious to the negative stigma created by three crap movies in 16 months. Sandler needs to go away for a while, but we know that he won't be doing this. Instead, we'll get the Grown Ups sequel nobody is asking for. If I'm Sandler's agent, I'm telling him that this is the time when he needs to do another Punch-Drunk Love/Reign Over Me/Spanglish. People need to see some effort.

Kim Hollis: I actually really like Adam Sandler, but you couldn't pay me to go see any of his recent releases, from Grown Ups to Just Go With It to Jack and Jill and now this movie. He comes off as a genuinely decent human being, and I really want him to get past this...whatever it is. He definitely needs to challenge himself, because right now he's looking at a career trajectory that mirrors what has been happening to Eddie Murphy. Sandler really ought to be aiming for something closer to Bill Murray if he wants to model himself after another former SNL'er.