Friday Box Office Analysis
By David Mumpower
June 9, 2012
BoxOfficeProphets.com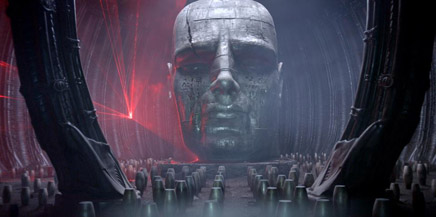 ---
Friday was a day for the box office annals. Prometheus won the battle, but Madagascar 3: Europe's Most Wanted is poised to win the war.

Monumentally successful franchises rarely square off on the same weekend, so when 20th Century Fox and Paramount/DreamWorks Animation announced the intention to debut on the same date, industry talking heads immediately started to debate which title would prove stronger. Based on Friday's result, both sides can claim victory, as each film opened north of $20 million. The two movies are well positioned for opening weekends approaching/exceeding $60 million, which makes this frame the second ever to feature multiple $50+ million openers. We are in rarified box office air with Prometheus and Madagascar 3.

The only previous instance where we had two films open in excess of $50 million was June 27, 2008, when WALL-E and Wanted started with $63.1 million and $50.9 million respectively. We should note that there have been other instances of $50+ million weekends, but on those occasions, one of the titles was not in its debut weekend. Those previous circumstances include the May 28, 2004 frame, which saw The Day After Tomorrow debut with $68.7 million and Shrek 2 earn a second weekend total of $72.2 million. The theme continues with the weekend of May 25, 2007, when Pirates of the Caribbean: At World's End opened to $114.7 million while Shrek the Third earned $53 million in its second frame.

The other occurrence is the most impressive. It took place on the weekend of December 25, 2009, where Avatar earned $75.6 million in its second frame, while Sherlock Holmes debuted to $62.3 million and Alvin and the Chipmunks: The Squeakuel barely missed a $50 million opening with $48.9 million. We would note that all three of these examples reflect holiday-inflated box office revenue (Memorial Day and Christmas), which means that the WALL-E/Wanted weekend was the only prior non-holiday frame with two $50+ million weekend performers. Here ends your arcane box office history lesson of the day.

Prometheus earned $21.4 million on Friday, with $3.6 million of that coming from midnight sneaks. Because sneaks factor into that Friday total, Madascar 3 will be more likely to win the weekend thanks to its better holdover in Saturday/Sunday matinees. Still, everyone at Fox is celebrating Prometheus's debut. It will pass AVP: Alien vs. Predator's $38.3 million to become the biggest opener in the history of the franchise. Why were audiences so enthusiastic about Prometheus? While no one ever specifically mentioned that the film was an Alien prequel in the marketing campaign, the iconic image of the Alien ship from 1979 was replicated in the very first trailer, except in dazzling 3D. The various trailers and ads offered something for everyone. Prometheus is probably the best-looking release since Avatar, making it the rare 3D release that justifies the purchase of the more expensive ticket. Its special effects look special, sadly something of a rarity these days.

In addition, we live in a more savvy pop culture environment. While a film's director rarely impacts the bottom line for an opening weekend, Ridley Scott's last science fiction film was 1982's Blade Runner. While the 74-year-old director has several impressive titles on his resume, including Thelma & Louise, Gladiator, Black Hawk Down and American Gangster, he has never returned to the genre that made his reputation until now. The news that Ridley Scott was making another movie in the Alien genre instantly put it on the radar of movie lovers of all generations. The gorgeous trailer simply sealed the deal. The studio should come in with a weekend estimate of about $56 million. We should note that there's some play in these numbers. There might have been an opening day rush, but it's also possible that older fans of the series will be more likely to catch the film on Saturday and Sunday.

Madagascar 3's $20.5 million once again reflects that DreamWorks Animation is more viable commercially than Pixar, even if their movies aren't as good. Madagascar: Escape 2 Africa opened to $63.1 million in 2008. Since then, the studio's half dozen releases have averaged a $50.3 million opening weekend, with average final box office of $186.3 million. As the third film in a franchise, Madagascar was expected to exceed the total from the first film, which it will do by a lot. It is already on pace to match their median final domestic take, as well.

Why is Madagascar 3 so appealing? The premise of these films is already the most child-friendly possible. Kids love the zoo, so a movie about talking zoo animals is naturally marketable. Madagascar is great comfort food for children. The third outing feels almost like cheating in the way that it introduces the circus to the mix. What child wouldn't want to see a movie where zoo animals go to the circus? With kids out of school, they're easily available to go see a movie on Friday if they want to. Thus, we expect a three-day total of $63.5 million for our fuzzy friends.

After a tremendous opening weekend, Snow White and the Huntsman finally experiences some bad news, as it fell from $20.5 million last Friday to $7.5 million yesterday. I expect it to recover somewhat from the 63% Friday-to-Friday drop, and should wind up at around $23.5 million for its second frame, which is a bit disappointing. Still, the film has earned $83 million after eight days, which makes it an unqualified hit.