Friday Box Office Analysis
By Tim Briody
May 19, 2012
BoxOfficeProphets.com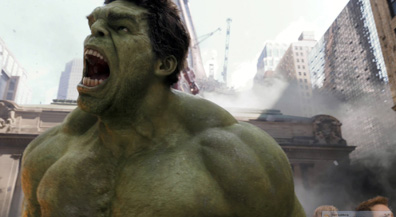 ---
Battleship

Board game adaptation Battleship sinks on Friday with $9.1 million. Well, there goes my hopes for indie adaptations of Carcasonne or Settlers of Catan. Battleship has played pretty well (not Avengers-well, but it didn't embarass itself either) overseas but that didn't translate into much in domestic box office. Perhaps after the ridiculous success of [tm:4524_]The Avengers[/tm] (more on that in a moment), Big Dumb Action movie just isn't going to cut it anymore. You hear that, [bp:425_]Michael Bay[/bp]? Battleship is a big disappointment on the weekend, and looks to come in with $25.2 million.

[tm:5093_]The Dictator[/tm]

Sasha Baron Cohen returns with The Dictator, which opened Wednesday. It earned $5.7 million on top of $4.1 million over Wednesday and Thursday. After 2009's Bruno opened to $30 million (and finished with $60 million, ouch), Cohen had to rebuild his audience, and while The Dictator won't match Bruno's opening over five days, it'll certainly have more legs this time around. The Dictator should have a weekend of $15.4 million and a total of $19.5 in five days.

What To Expect When You're Expecting

The self-help book turned movie (what's next, How To Win Friends and Influence People?) earned a mere $3.9 million on Friday. Despite some top line female leads, you've still made a movie that no man will want to go see, and it's also something that women who are or were pregnant probably don't want to be reminded of. On top of that, the last big ensemble comedy, New Year's Eve, also kinda flopped as well. With all these factors working against it, expect What To Expect When You're Expecting to earn $11.3 million for the weekend.

The Avengers

After having the biggest second weekend ever, The Avengers looks to do it again in weekend three, which starts with $15.3 million, down 47.4% from last Friday. The record for third weekend (and every weekend down to seventh) box office is Avatar, with $68.4 million. The dream probably ends here for The Avengers, as with that decline it would need a 4.47 multiplier. Last weekend's multiplier as it had the first ever $100 million second weekend was 3.52. Multipliers tend to stay fairly consistent as a film gets older, so applying last weekend's multiplier to this weekend, The Avengers is easily on top for a third weekend, but it's well short of the record with a weekend take of $53.9 million.