Weekend Wrap-Up
Late-April Box Office Stumbles Towards Avengers
By John Hamann
April 29, 2012
BoxOfficeProphets.com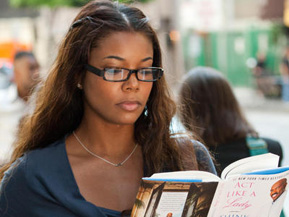 ---
One of the new films at the box office, Pirates! Band of Misfits, resembles the entire top ten at the box office this weekend. This is a band of misfit movies dropped onto an island called Pre-Avengers Weekend, where not very good films go to die. With the sure-to-be $100 million-plus superhero mash-up coming next weekend, openers this frame were either planning on being future counter-programming, or perhaps they were hoping to be one-weekend wonders. Some of them were just dumped by their owners. They include The Five-Year Engagement, starring Jason Segel and produced by Judd Apatow, the aforementioned Pirates! Band Of Misfits from Aardman Animations, Safe, with Jason Statham doing his thing, and The Raven starring the always fantastic John Cusack, who has the "how did I get here?" look on his face in the marketing. All in all, it's the last weekend in April, and we all know what's coming – both this weekend and next.

Our number one film of the weekend is not one of our misfit openers. Instead, it's last weekend's champ, Think Like a Man, doing something that only one of the Tyler Perry films ever could – repeat at number one. Think Like A Man, from director Tim Story and distributed by Screen Gems, racked up another $18 million and fell a not completely terrible, 46%. Against most Tyler Perry and Screen Gems flicks, the second weekend of Think Like A Man has to be considered a huge success. It was Perry's first movie, Diary of a Mad Black Woman, that fell the least, at 50%, from $21.9 million to $11 million, but its ranking still dropped from first to fourth. Only one Perry film managed to remain at number one for consecutive weekends – Madea's Family Reunion, repeating at number one over two weekends in March of 2006. It fell 58% from weekend-to-weekend, but managed to stay on top as it faced second weekend competition of 16 Blocks, Aquamarine, Ultraviolet and Dave Chapelle's Block Party. The weekend that Family Reunion repeated, the top 12 films earned an embarrassing $83 million, proving that the Madea repeat was due to a slow moviegoing weekend. Think Like A Man is moving in a different direction.

Tyler Perry should take a look over his shoulder. Think Like a Man may have been distributed by Screen Gems, but it was made by a company called Rainforest Films and produced by a fellow called Will Packer. Packer has produced some solid hits over the years, having three number one films prior to Think Like A Man. Obsessed with Beyonce, Idris Elba and Ali Larter was released around the same time in 2009, and opened to $28.6 million, more than the $20 million budget attributed to the film. It went on to earn $68.3 million for Rainforest and Screen Gems. Another was Takers, the film with the unfortunate cast of Hayden Christensen, Paul Walker and Chris Brown. That one – also distributed by Screen Gems - opened to $20 million in late August of 2010, and went on to earn $57.7 million domestically and $70 million worldwide, against a budget of $32 million. Then there is This Christmas, again a Rainforest/Screen Gems combo, which earned $50 million against a budget of $12 million.

Finally, we have Stomp the Yard, the film that got Will Packer where he is today. Against a budget of $13 million, Stomp the Yard ruled the early weekends of January 2007, opening to $28.2 million, then repeating at number one on its way to $61.4 million domestic gross and $75.5 million worldwide. Think Like a Man isn't all that different that Stomp the Yard. The 2012 release has a $33.6 million opening and a repeat weekend at number one, all against a budget of only $12 million. That, my friends, is an impressive resume.

Second goes to Pirates! A Band of Misfits, the animated film from Sony and Aardman Animations (Wallace and Gromit, Chicken Run). Already successful in the UK, Pirates! rose from a fifth place finish on Friday to second for the overall weekend, which shows the power of the kid audience on Saturdays and Sundays. The plundering film earned $11.4 million from domestic audiences, as it played in an ultra-wide 3,358 venues. Aardman has never been huge on this side of the pond, with none of their five wide releases opening beyond $20 million. Flushed Away was the biggest opener at $18.8 million, but owes that success to Chicken Run, which debuted to $17.5 million in 2000, and turned that opening into a $100 million domestic gross (Chicken Run earned a huge worldwide gross of $224.8 million against a $45 million budget). Pirates! has already earned $56 million overseas ($23 million in the UK alone), so with the domestic opening, Pirates! will be financially successful, as the production budget came in at $60 million. I can't wait to see this on Blu-ray.

Finishing third is The Lucky One, but Zac Efron and Nicholas Sparks don't seem all that lucky this weekend. The Lucky One did manage dropped a spot and earned only $11.3 million. Out to 3,175 venues (versus Think Like A Man's 2,015), The Lucky One fell an alarming 50%. As Reagen Sulewski correctly pointed out in his Weekend Forecast column, Sparks' The Notebook fell 45% in its second weekend before dropping an average of 17% over its next three frames, and was considered a leggy hit. Will the same thing happen with The Lucky One? No. The romance with the $25 million budget has now earned $39.9 million, and will likely fold up pretty quick.

Fourth goes to The Hunger Games, which has another very strong, very impressive weekend – its sixth. The seemingly unstoppable Lionsgate hit took in another $11.3 million and dropped an amazing 23%. The Hunger Games should now be seen as not only a great opener, but also one of the leggiest films we've seen in a long time. This weekend, The Hunger Games earned more than The Dark Knight did in its sixth weekend ($10.5 million), The Blind Side ($11.5 million) and How to Train Your Dragon ($10.6 million). Yes, The Avengers is certainly going to hurt it next weekend, but I think we should all be impressed by how this one has done. By weekend six, the Twilight films were on life support, earning in the $2-3 million area, with totals at less than $293 million. The Hunger Games earned about five times what The Twilight Saga: Eclipse did in weekend six, and has a running total of $372.5 million, against a production budget of $78 million.

Fifth goes to the Five-Year Engagement, the second consecutive Judd Apatow miss. Engagement, which stars Jason Segel and Emily Blunt, took in $11.2 million, lower than usual $20 million Apatow average. Out to 2,936 venues, The Five-Year Engagement had a venue average of $3,800. The best comparison here is Apatow's Forgetting Sarah Marshall, which also starred Segel, and was directed by Engagement's Nicholas Stoller. Sarah Marshall also opened in mid-April, but did much better, opening to $17.7 million. It went on to hold well against the big summer movies, and pull in $63 million. Will the same thing happen here? I doubt it. Reviews were only okay for the film (64% fresh at RottenTomatoes), and the premise sounds somewhat dismal. The good news for Universal is that this one cost only $30 million, so after all is said and done, I doubt anyone will be hurt.

Sixth is Safe, the new Jason Statham film, doing exactly what Jason Statham movies do at the box office – they open at or around $10 million, and fade quickly. Safe earned $7.7 million from only 2,266 venues, after being pushed back from an October 2011 release date. Safe was made for $30 million, and will likely out-earn what its domestic figures when it heads overseas, making this one a profitable venture... eventually.

Seventh is The Raven, with John Cusack playing Edgar Allen Poe. The Raven earned only $7.3 million for Relativity Media, and with that number, some would think this is a car accident in waiting. Actually, it will end up as a mild success for the distributor. Relativity picked up the North American rights for only $4 million, and after marketing, will likely only have a $20 million exposure, making it a push for the distributor.

Eighth goes to last weekend's number four film, Chimpanzee, the Disney Earth Day release. Now that Earth Day is behind us, this one has been abandoned. Chimpanzee grossed only $5.5 million and dropped 48% this weekend. It has a cume so far of $19.2 million, which isn't bad for a nature documentary.

Ninth goes to The Three Stooges, which surprised with a fifth place, $9.8 million finish last weekend. This weekend, the Stooges fell, earning $5.4 million and dropping 45%. The surprise for me with the Stooges is how much the kids dig it. Last weekend, the Fox film had an internal weekend multiplier of 4.1, which means the movie made more on Saturday and Sunday than it did on Friday. Give The Three Stooges $37.1 million so far, against a $30 million budget.

Finally in tenth is Cabin in the Woods, which earned $4.5 million and dropped 44% compared to last weekend. It has a gross so far of $34.7 million, and it's interesting that as this Josh Whedon film goes, another comes next weekend in the form of The Avengers, challenging box office records as it comes onto the scene.

Overall this weekend, for a late April weekend, things are where they should be, if not a little ahead. The top 12 films this weekend earned $99.6 million, an amount that will likely be eclipsed by a single film next weekend, Marvel's The Avengers, the weekend's sole opener. Last year, the top 12 earned $121.2 million thanks to Rio. The 2010 version of the same weekend brought in $91.7 million.