Friday Box Office Analysis
By Kim Hollis
April 14, 2012
BoxOfficeProphets.com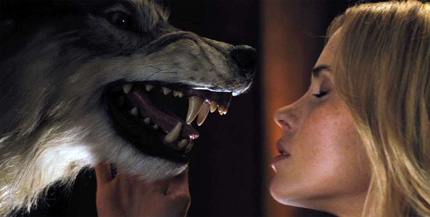 ---
The Hunger Games attempts to finish in first place for the fourth consecutive weekend. Only Stooges and sexy teens stand in the way. Also, Guy Pearce starred in a movie.

While The Hunger Games is not a mortal lock to win the weekend, it was the first chance of consumers on Friday. It earned $6.5 million and appears poised four its fourth $20+ million weekend in a row. A weekend total of $20.5 million would be in line with expectations based on Friday numbers. If you are expecting a lower number because its weekend multiplier was only 2.59 last frame, remember that two of those days were Good Friday and Easter; ergo Friday had inflated box office while Sunday and (marginally) deflated box office.

The top new film on Friday is the title with the best chance at knocking The Hunger Games out of the top spot for the first time. That movie is The Three Stooges, whose commercials have been soul-wrenchingly awful. Still, the film skews very young, which means it should see a significant Saturday increase from its Friday total of $5.6 million. While the film lacks the extreme violence of Jackass, there is something timeless and relatable to eye-gouging amongst friends. Fox selected a trio of relative unknowns (sorry, Sean Hayes fans) and was rewarded with what is effectively a best-case scenario result for a movie with a $30 million budget. It should wind up just short of beating The Hunger Games with a $20.2 million weekend total. There is some play in this number, though, and we would not be surprised if The Three Stooges won - nor would we be shocked if it fell a couple million short of that estimated number.

Finishing in third place on Friday but only a million dollars away from first is The Cabin in the Woods. The entire Internet has been impressively respectful with regards to spoilers for this title. We will be similarly circumspect. Suffice to say that several members of the BOP staff are head over heels in love with the film, and we fully expect it to be competitive in our end of year awards (The Calvins). This is among the quirkiest cinematic hodgepodges ever created, which is why a $5.5 million Friday is a respectable result for this $30 million production. After all, Serenity (another Joss Whedon joint) had a built-in fanbase of loyal viewers, yet it only managed $3.9 million on its first Friday. A weekend total of $14.3 million is a great start for this movie. We can infer that word-of-mouth will be divisive, as represented by its C Cinemascore versus its 93% fresh rating at Rotten Tomatoes. Critics are in love with the novelty of the movie, but consumers are confused by the inscrutable, all-encompassing nature of the subject matter.
BOP is of the opinion that imagination is a good thing, but this might be too creative for some viewers.

Lockout finished Friday with $2.2 million, only good enough for sixth place. Luc Besson, the writer of Taken, came up with a less-than-original premise of Taken in Space, and consumers thought it was less interesting than Taken with Wolves (aka The Grey). The Guy Pearce flick will end up with about $6 million, but on the plus side, at least he doesn't blow up in the first ten minutes of this move (we don't think).