Weekend Forecast for March 9-11, 2012
By Reagen Sulewski
March 9, 2012
BoxOfficeProphets.com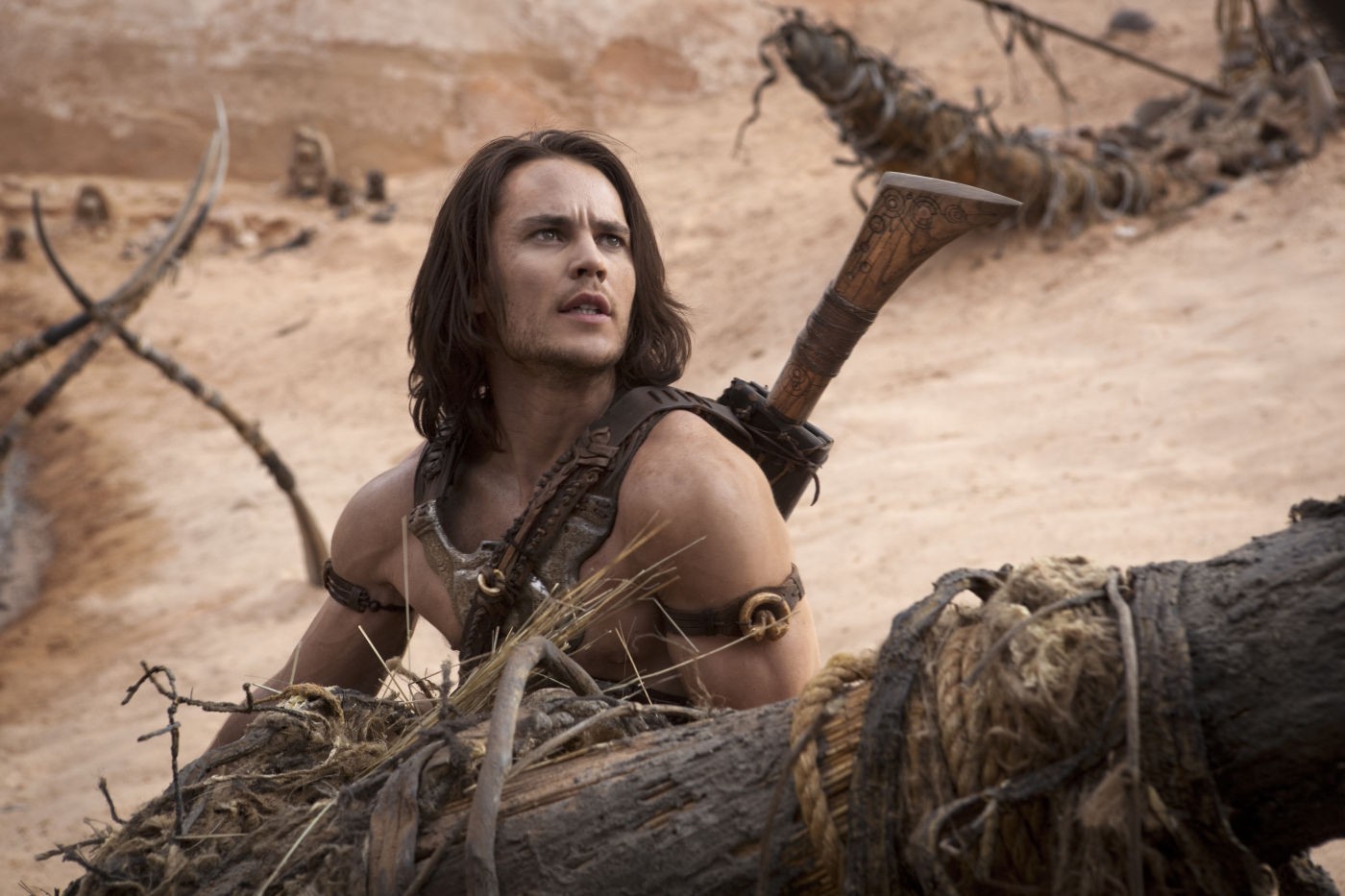 ---
There have been bigger box office weekends this year, and ones with more groundbreaking and interesting movies. But because of what's at stake, this might be the most important box office weekend of 2012 so far.

With a $250 million price tag (though that's a slightly fudged number, with some tech development thrown in there), John Carter is one of the biggest gambles of the year, or of the past several years, to tell the truth. An adaptation of the pulp sci-fi novels of Edgar Rice Burroughs (he of Tarzan fame), John Carter plops a lone Earthling adventurer (Taylor Kitsch) down on Mars (a Mars with a native population and breathable air, but bear with us) in an attempt to free its population from ... something. Look, there's monsters and sword fights and shirtless Tim Riggins, what else do you people want?

The first live action outing from Pixar alum Andrew Stanton, this is a bit of a departure for Disney, who doesn't normally make live action films on this scale. It kind of shows in the advertising, since the early ads looked like Disney didn't quite know what to do with this film, and their expensive Super Bowl spot was a big flop. Things have rebounded a bit since then, thanks to a full court press on nerd bloggers, who have embraced it almost unreservedly. Then has come the attempt to brand it as the grand-daddy of sci-fi action adventure, which doesn't really work since most people are aware of temporal order. More mainstream reviews have been less kind to it, and it sits just below the "fresh" mark at Rotten Tomatoes.

Still, worse films with worse titles have been hits, and even lately, at that. Big budget sci-fi usually has a solid baseline audience, although it's harder for it to become a bigger hit. Disney's likely hoping for something similar to Clash of the Titans here, but is deeply hoping it doesn't end up like Prince of Persia, which it superficially resembles. The larger problem here is the perception issue. With all that money on the line and the recent publicity push, it becomes harder to sweep this under the rug if it fails. Outside of the summer season and with the hype mostly to itself, this stands half a chance – I mean, if it didn't cost $250 million. Look for around $35 million this weekend, which is going to be a tough pill to swallow.

Horror films have been stumbling around from one gimmick to another lately, so why not time to make a one-take horror film again? That's the premise behind Silent House, a remake of a Uruguayan (really) film, which stars newly minted indie darling Elizabeth Olsen. Really it should be "one-take", as there's undoubtedly some splices hidden in there – it's a dark haunted house movie after all – but let's give them their premise for now.

Directed by the same team that brought us Open Water, another gimmicky horror film, they're likely looking for a result similar to 2008's Quarantine, which kind of restarted the found-footage horror scene, and starred a then little-known Jennifer Carpenter. The one-shot gimmick is a little harder to get people to care about (Whee! Technical skill! Scary!), but all horror seems to have a decent following. I expect around $10 million here.

There's little good that can happen when a film is brought out several years after it's made. When it's also from a guy who's had some of the most epic bombs in cinema history, you could have something really special brewing. A Thousand Words is Eddie Murphy's "latest", by which I mean when he made this film, Obama and Hilary were still fighting it out in the Democratic primaries. In the hopes that film ages like wine, it's finally hitting theaters in a slightly-more-than token release, with about 1,800 venues deigning to take it.

In the film, Murphy stars as a motor-mouth agent who is cursed to only have one thousand words left to say in his life (Oh, I see how they got the title now). Which just leads him to some outsize mugging and gesticulating. It's a weird strategy, hiring Murphy and then getting him not to talk, which is kind of like hiring Usain Bolt to run for you and then tying his shoelaces together.

Murphy's had some of the biggest flops in this vaguely family-friendly area in the last few years, with Meet Dave and Imagine That sticking out prominently with $5 million apiece for opening weekends. There's also The Adventures of Pluto Nash back in 2002, which set records for futility relative to cost for a major star that aren't likely to be matched anytime soon. Well, unless it happens this weekend, which I can't rule out. Currently running at a perfect zero positive reviews, A Thousand Words should be soundly rejected this weekend, with about $4 million.

A secondary risk for John Carter this weekend is to be beaten out by the second weekend for The Lorax, which stunned with its $70 million take. The question that needs to be solved is which is the real Lorax – the one that earned $17 million on Friday, or about what everyone thought, or the one that earned $31 million on Saturday, close to double what you'd figure. If it's the latter, we could be in for a huge followup weekend close to $50 million. If it's the former, that's about $35 million. My guess is that it splits the difference, but a little towards the higher end, and we get a $42 million weekend.

The found-footage party film Project X came in with about $21 million, beating most expectations, though teen films typically drop like a stone. The gimmicky nature of this film will likely exaggerate that effect, and I'd expect only about $9 million this weekend for it. Still, for a film that cost basically nothing to make, it's a win.

Act of Valor held over decently for its genre, with around $13 million, and appears headed for about a $75 million final domestic total (overseas revenues, I imagine, will be negligible). Give it $7 million this frame.