Weekend Wrap-Up
Soft Openers Slow Box Office Roll
By John Hamann
February 19, 2012
BoxOfficeProphets.com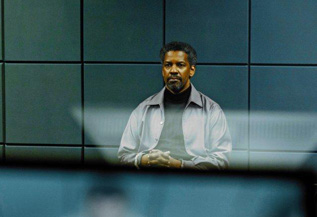 ---
After a red hot pre-Valentine's Day weekend where The Vow popped with $41.2 million and Safe House was no slouch with $40.2 million, the box office cools a bit despite being the President's Day long weekend. Why? After a weekend with four new releases with high want-to-see value, this weekend we have two new releases that are the opposite. Opening this weekend is the beyond unnecessary sequel, Ghost Rider: Spirit of Vengeance, and This Means War, one of those nonsensical boy versus boy to get the girl movies (billed as a romantic comedy). The glitter in the void, though, is The Secret World of Arrietty, a Studio Ghibli (Princess Monoke, Spirited Away) release. Unfortunately for Ghibli, that awesome glitter rarely turns to gold at the North American box office.

Somewhat surprisingly, our number one film over the the long President's Day weekend is Safe House, the thriller with Denzel Washington and Ryan Reynolds. Perhaps partially thanks to its A- Cinemascore, Safe House did better than both last weekend's winner The Vow and both larger scale new openers, earning $24 million over the three-day portion of the long weekend. Of course, once the actual totals come in, any one of the top three films could be our winner.

Safe House fell a not-terrible 40%. While the Universal production did not have the Valentine's Day that The Vow had, it still managed to add to its big weekend gross with a $6.1 million Tuesday, which only serves to pad Denzel Washington's second biggest opening of his career. Given the competition from Ghost Rider and This Means War this weekend, Safe House is going to emerge from this frame in a good position, as next weekend's more male-oriented releases (Act of Valor, Gone) look soft at this point. So far, the $85 million Universal release has already collected $78.2 million domestically. The thriller is a lock for $100 million and I wouldn't be surprised if in the end, Safe House earns more than The Vow.

Second place goes not to the Nicolas Cage-led Ghost Rider, but instead belongs to last weekend's champion The Vow. The Rachel McAdams film earned another $23.6 million over the three-day portion of the long weekend, and dropped 42% compared to last weekend. This has to be considered a solid hold for a romantic film that already had a big opening frame, as well as a big Valentine's Day ($11.6 million, up 247% from the previous day). The Vow had already earned a stunning $62 million before getting to its second Friday, and in admitted hindsight, the studio's schedule placement of the film comes off as a superlative move. The calendar lined up perfectly for a romantic movie like this one, with the opening frame having some distance from the actual Valentine's Day on Tuesday, meaning it could make big money the weekend before Valentine's Day, make big money on the actual day, and then follow all of that up with four more big earning days during the long weekend.

It is not surprising that studio behind The Vow is Screen Gems, who has literally made something out of nothing. Screen Gems is no stranger to pulling rabbits out of its hat following its reinvention in 1999. This is the studio behind films like You Got Served, which was made for $8 million in 2004 and went on to earn $50 million worldwide, or the Underworld franchise, which has its fourth film in the series out now and is approaching a half-billion in total sales, against a combined production budget of about $180 million. Then there is the Screen Gems' horror series, which includes The Exorcism of Emily Rose, an $18 million production, that earned $75 million domestically and $144 million worldwide; Boogeyman, made for $20 million and grossing $67 million worldwide; When A Stranger Calls, made for $15 million and earning almost $50 million domestically; and Quarantine, made for $12 million and earning $41 million worldwide, just to name a few.

More recently, the studio has jumped off the horror bandwagon, and has been making more down to earth films like Easy A with Emma Stone. That one cost $8 million to make, and took in $58.4 million domestically. They also had Dear John, an admittedly not very good movie that cost $25 million and earned $80 million at the domestic box office. Unfortunately, it was Dear John that likely angled Screen Gems toward making another not very good romantic drama in The Vow, which cost the studio $30 million, and is a lock to earn more than $100 million. Screen Gems is not the go to studio for your Oscar fave, but they do seem to make movies the masses are drawn to. The Vow is the most recent example, as it has a 10-day total of $85.5 million.

Finally in third we get to our openers. Nic Cage is back in Ghost Rider: The Spirit of Vengeance, the sequel to the really bad – no, painfully bad – Ghost Rider, which earned $240 million worldwide back in 2007. That Ghost Rider, which came in on the heels of the insipid Wicker Man, opened to a ridiculous $45.4 million over the same weekend in 2007. This Ghost Rider proves that people do learn. Ghost Rider: Spirit of Vengeance opened to only $22 million from 3,174 venues. It had a venue average of $6,931. The filmmaking failed to improve with this outing of Ghost Rider, as this one sits at 17% fresh at RottenTomatoes with only 11 critics out of 63 liking it. Of the 11 that liked it, most referred to it is a guilty pleasure, or a "good" bad movie, much like Battlefield Earth.

Is Nic Cage insane? Does he need money this badly? Of the 15 movies he has made since 2006 when World Trade Center and The Ant Bully were well received, only two – Kick-Ass and Bad Lieutenant: Port of Call New Orleans, have received a fresh rating. Despite that, a few have made decent money – National Treasure: Book of Secrets earned more than $200 million domestically, and Ghost Rider and G-Force earned more than $100 million (he needs more hamster roles). However, his string of recent roles have been neither profitable nor good. Season of the Witch made only $25 million at the domestic box office, Drive Angry less than $11 million. The Sorcerer's Apprentice – a Disney film – earned only $63 million against a $150 million budget.

Why does Nic Cage keep getting work? International audiences appear to love him. Season of the Witch added $67 million from overseas grosses thanks to Cage, making it a $92 million earner worldwide, against a budget of $40 million. With Drive Angry, Cage tripled the $10 million gross, and with Sorcerer's Apprentice, added another $150 million to that film's gross, likely leaving it as a push for Disney. The Nic Cage roll of badness can't continue forever, but like teen horror, these films will keep coming out if they make money (but then again, Screen Gems isn't making teen horror anymore). He is also the busiest guy in Hollywood, as he has three films in post-production, including Stolen from director Simon West (Con Air), Frozen Ground, a true story with John Cusack and Vanessa Hudgens, and The Croods, an animated feature from DreamWorks Animation.

Finishing fourth this weekend is Journey 2: The Mysterious Island, another of last weekend's multitude of releases finding big success at movie theatres. After a strong weekend where it played to families and earned $27.4 million, Journey 2 serves up another powerful weekend, earning $20.1 million from 3,500 venues. It drops only 26%, giving it the best hold of last weekend's releases. Financially, it's also in really great shape. Journey 2 was already in release overseas since mid-January before it came to America, already earning about $85 million from overseas cinemas - and it's not done yet. Stateside, it looks like Journey 2 will be at least an $80 million release, and all of this goes up against an $80 million budget. The Rock has turned what I felt was a questionable release into a strong franchise, as it finds a scheduling period with little to no family competition. After only ten days of domestic release, Journey 2 has already brought in $53.2 million.

Fifth is This Means War, the other major release in this weekend's top ten. While no out-and-out disaster, This Means War opened to only $17.6 million this weekend, as audiences questioned whether this was an action film, a romance, or a comedy. With reviews at a Ghost Rider level, there was no impetus to see beautiful people Tom Hardy face off against Chris Pine for the hand of Reese Witherspoon. What the heck is Reese Witherspoon doing in a movie like this to begin with? There are two answers: How Do You Know? and Water For Elephants. Yes, Witherspoon has been in two films with very bad titles, and one was a complete disaster. Audiences can love you one moment, but then you appear in only three movies over four years, and they forget all about you. How Do You Know? cost Sony $120 million to make, and caved with only $30 million in domestic sales despite a Christmas release pattern (let's not forget We Bought a Zoo somehow earned $73.4 million with the same release pattern). Water for Elephants earned more and cost less, but unless you're an older female, you didn't see it (or were there for the sick looking Twilight guy).

That brings us to This Means War, the Fox film with the $65 million budget. Even if this one does three times its budget, it won't equal it stateside, and will need to rely on foreign box office to make it work. For the two on-the-rise male stars, this is only a speed bump in their careers. Tom Hardy has The Dark Knight Rises next, playing Bane, and Chris Pine is currently filming the Star Trek sequel, but will voice a role in the Rise of the Guardians, a DreamWorks Animation release coming in November.

Star Wars Episode I: The Phantom Menace in 3D falls to sixth after debuting in fourth last weekend with $22 million. Reality came knocking this weekend, as audiences remembered that these retreads suck in any dimension. This weekend the re-release falls, earning only $7.9 million, and dropping an awesome 65%. Still, the Fox release has earned $33.7 million since opening last weekend, likely at least double what the conversion cost.

Seventh spot goes to Chronicle, former champ from a few weeks back. After a 45% drop last weekend, Chronicle continues that trend this weekend – its third. The found footage flick earned $7.5 million and and dropped 38% compared to last weekend's take of $12.1 million. Made by Fox for the amount it earned in its second weekend ($12 million), this will be an extremely profitable entry. It has brought in $51 million domestically, and has already more than $25 million overseas.

The Woman in Black is eighth, but it's really the jewel in the top ten. The Woman in Black may have earned only $6.6 million this weekend, but even that small amount doubles the cost of what CBS Films paid to pick it up ($3 million). It dropped 34% compared to last weekend, and has a domestic total so far of $45.2 million. It opened last weekend in the UK, where it picked up another $5 million from only 412 theatres. The Woman in Black is going to tear it up overseas, just as it has in North America.

The Secret World of Arrietty may finish ninth this weekend, but can pride itself for a strong opening compared to its immediate brethren, and the fact that it is simply a wonderful film. The 92% fresh Studio Ghibli release earned $6.4 million over its opening frame – from only 1,522 locations. It managed a venue average of $4,189. Ponyo, Studio Ghibli's last film, opened in the US to $3.6 million (from 927 theatres) – it went on to earn over $200 million worldwide. Howl's Moving Castle never eclipsed $1 million over any weekend in North America, but had a worldwide take of $235 million. Studio Ghibli's other North American releases suffered the same fate as Howl's Moving Castle, so it is good to see some growth from Ponyo and The Secret World of Arietty. These films are simply amazing, and are literally great for the whole family.

Finally in tenth this weekend is The Grey, Liam Neeson's film that proves people will come out to see him kick anyone or anything's ass. Despite being a movie about man vs. nature, The Grey took in another $3 million, falling 40%. IWithout Neeson at the center of the film, there is no way it would have earned the $47.9 million it has so far. That number effectively totals the production budget, and it has only barely gotten started at the international box office.

Overall this weekend, the box office feels like it stands on a precipice, looking back on several months of solid returns, and looking forward to only a few sure things. The top 12 films this weekend brought in a not bad $143.9 million, well back of last weekend's $173 million top 12. Next weekend is a crap shoot. We know that Tyler Perry's Good Deeds will be strong, as will Wanderlust with Jennifer Aniston and our idiot brother, Paul Rudd. It's the two others that are questionable: Act of Valor, starring Navy Seals, and Summit Entertainment's Gone, with Amanda Seyfried.