Monday Morning Quarterback Part I
By BOP Staff
February 13, 2012
BoxOfficeProphets.com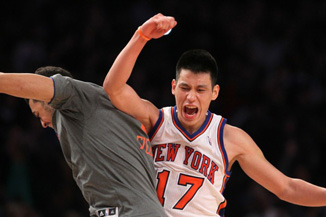 ---
With fewer and fewer soap operas on the air, people were missing their amnesia stories...

Kim Hollis: This was a dazzling weekend at the box office, as four new titles all opened very well. The strongest of these is The Vow, A Rachel McAdams/Channing Tatum romance that debuted to a stunning $41.2 million. What are your thoughts on this result?

Bruce Hall: We all know the whole "based on a true story" thing is supposed to give a movie instant credibility. But this is a Valentine's Day flick starring C-Tates and Rachel McAdams, two of the loveliest bad actors on the planet today. And the screenplay boasts no fewer than five writers (including the people who brought us such dreck as He's Just Not That Into You and Valentine's Day), which seems excessive for a story that's already supposed to have happened. Seriously, it took five people to come up with lines like: "I vow to fiercely love you in all your forms, now and forever."

Oh my God...hang on while I get a bucket.

Credibility is irrelevant. Resistance is Futile. What's important here is that Valentine's Day is this Tuesday. What's more romantic than a story about a woman whose amnesia causes her to forget her husband, and that same husband's dogged attempt to persevere against catastrophic head injury and comically shallow in-laws through the power of True Love and Massive Abs? Fact is, this 104 minute slab of over produced, vacuum packed treacle was the clear (and only) choice for starry eyed girls and their reluctant boyfriends this weekend. Plus, its two leads were already hot properties, and now that The Vow has raked in $41 million against a $30 million budget, the property just got hotter. Like it or not, here's to the power of Massive Abs. Now...where did I put that bucket?

Shalimar Sahota: That's a brilliant opening! Looks like soppy, sentimental romance is back! I have to admit that the set up is slightly similar to 50 First Dates, which also opened close to $40 million over Valentine's Weekend back in 2004. I wonder what variation we'll get next? Maybe another "based on a true story" romantic drama where the wife tells her husband that she used to be a man, and they find themselves falling in love all over again.

Brett Beach: My overall impression is that this was "climate change" weekend at the box office where a summer-like atmosphere settled in and four films all came out winners in a big way. I saw The Vow described, perhaps accurately, as "The Notebook has a hot 'n' heavy makeout out with Dear John." I think several factors play into its impressive total: It marketed itself as the must-see Valentine's Day 2012 offering; It was Nicholas Sparks by proxy, with the stars of two of his biggest movie adaptations teaming up. And, as Shalimar noted, it played with a formula that, odd as it may seem, was a success for Barrymore and Sandler nearly a decade ago. I have to vehemently disagree with Bruce about McAdams' (lack of) acting talent, however.

Edwin Davies: This is a pretty much perfect example of a movie that could only be opened right before Valentine's Day. Any other time of the year, a poorly-reviewed romantic drama starring Channing Tatum would probably struggle to open to half of what The Vow did. But throw it out there right before the most sappy and mawkish holiday of the year and you've got a hit on your hands. By the same token, it's going to be so tied to the time of the year that I think it is going to have a pretty bad final multiplier, and once Valentine's is in the rear-view mirror, it'll struggle to get to $90 million, but considering that it had already made its money back by Sunday, that hardly matters. This is a pretty stellar piece of scheduling.

Reagen Sulewski: While I started off with the idea that it didn't matter that it was specifically McAdams and Tatum in this film, only that it was a romance on or around Valentine's Day, I'll back off that a tad and say that they certainly helped. I still maintain that this is a product of the calendar more than anything. That certainly won't stop either camp's agents from using this in their next salary negotiation. As far as the movie itself, it might as well be made of catnip - 2013's Valentine's Day weekend is already booked for "The Man Who Loves You Even Though You Put On 20 Pounds".

Tim Briody: Remember, Dear John is the answer to the trivia question of which film took Avatar's place at the top of the box office, and it did $30.4 million two years ago. It might have made more if its opening weekend wasn't over the Super Bowl. The Vow's performance as nothing other than a chick flick in a good weekend for them is pretty self-explanatory. However, I offer no explanation to the appeal of Channing Tatum, who has quietly had a pretty solid box office career.

David Mumpower: My current theorem is that Channing Tatum is to women what Angelina Jolie has been to men. Everyone knows he's an empty vessel but that doesn't make the vessel any less attractive. Jolie is every bit as scary and intimidating as she is hot. People should know better on both of them but we all have our blind spots. I would like to give more credit to Rachel McAdams for this, but her track record for opening weekends is spotty at best. Her appeal seems to be the lengthened stay of these titles in theaters, which is why State of Play and Morning Glory are her only two lead performances that have earned under $40 million. She's remarkably consistent, just not at the start of a movie's run. Tatum on the other hand is a fah-reak. He's carried a pair of Step Up films to shockingly large debuts, he somehow leveled up the otherwise forgettable Fighting to double digits, we have discussed Dear John already and the G.I. Joe performance is mind boggling relative to the quality of the title. Channing Tatum is a box office opener just as Angelina Jolie has been. We do not have the right meritocracy when we select our stars. With regards to what The Vow has accomplished, this is the equivalent of a 60 home run season. A movie with a $30 million production budget shouldn't earn $41.2 million on opening weekend. Better yet, The Vow is the type of movie that will run forever and clean up on home video. 2012 is only a few weeks old yet we have already borne witness to one of the most profitable projects of the entire year.

Denzel *almost* beats romance. Or maybe Ryan Reynolds' abs *almost* beat Channing Tatum's.

Kim Hollis: Safe House became the second most successful debut in the long and storied career of Denzel Washington as it opened to $40.2 million. Why do you believe this film did better than what we've come to expect from the remarkably consistent actor?

Bruce Hall: It could be that this would appear to most casual moviegoers to be the first fully credible action drama of the year. That's said with apologies to Liam Neeson and The Grey, which to me was more of a grim psychological thriller. Meanwhile, Safe House is a popcorn munching, paint by numbers, spy versus spy chase movie peppered with standard issue macho talk about "rogue agents" and "following protocol." It delivers what it promises, and Denzel provides the grit and gravitas he's famous for. Meanwhile, Ryan Reynolds provides the same unobjectionable, warm-bowl-of-oatmeal serviceability that keeps Chris O'Donnell employed to this day. I think this was a combination of audiences being very ready for a film like this at this time, a lack of any real genre competition, the fact that Denzel Washington is a known quality, and the fact that a lot of people mistake Ryan Reynolds for Ryan Gosling. Nothing is ever a guarantee, but this wasn't rocket science. Just a well executed game plan from conception to casting to promotion to rollout. And it's a solid win for Universal, who had a very up and down 2011 and started off 2012 with a whale of a disappointment.

Now, I'm going to sit here with my hand out, waiting for my Bad Pun of the Week award.

Brett Beach: Four theories:

1) Apparently using Kanye West songs in your advertising is the route to an unexpectedly large opening (The Social Network, Jarhead, and now this).

2) Denzel Washington is as trusted in the action milieu (whether playing good or bad, although audiences do seem to prefer him menacing after he's been the good guy for a while) as Adam Sandler is in the comedy world and both have been meeting audience expectations for nearly two decades, with very few commercial disappointments and only the tiniest of blips disaster-wise (Fallen, Little Nicky). The trailer made the film look at least slightly original and compelling.

3) Ryan Reynolds isn't as consistent but likable as well and a project like this where he is paired with a veteran A-lister made for a slightly higher level of excitement.

4) The tradeoff among couples was - we go see The Vow tonight, we see Safe House tomorrow night. Although to be honest, it was probably a win win for all involved.

Edwin Davies: Safe House seems to be using the same play as Unstoppable, the (surprisingly awesome) Denzel-Chris Pine runaway train movie from 2010. Both used the young guy-old guy dynamic to create easily packaged tension, but Safe House had the added spice of having Denzel play a shady character after a run of playing nice guys. People like to see him playing someone charming but dubious (see: American Gangster, Training Day) since he gets to exert his considerable charm and charisma without having to get bogged down in being the stoic, boring hero. It's a character type that he hasn't played for a while, and I think that made the film look more interesting as a result.

Reagen Sulewski: I think we're going to see Denzel take a bunch of, if not outright villain roles, at least morally gray ones, taking into account this, Book of Eli and American Gangster. That 50 to 100% bump in opening weekends is hard to ignore. The Liam Neeson comparison is kind of interesting in that Denzel is just a couple years younger, although Washington has been a bigger star for longer. I'm sure some sociologist could find something interesting in the fact that we're giving these guys their best success in their later careers. Then again, maybe it's not that unusual - Jimmy Stewart was still making films like Flight of the Phoenix at this age. It's possible that the youth movement of the '80s and '90s was the aberration.

Max Braden: Every time I saw an ad for this it looked like it could have been called Bourne: Origins, and the trailer reinforced that idea by pointing out that it was the best action movie since Bourne. That was on the mark too, since there are so many scenes in Safe House that echo The Bourne Identity, you'd think it was written by the same guy. I think that demonstrates that CIA-hunts-rogue-agent-who-may-or-may-not-be-bad is a reliable formula that, if done competently, audiences will eat up every time.

Tim Briody: I agree that there's still apparently some untapped potential in his playing "against type," though he was given an Oscar for Training Day...ten years ago. He's just someone who's not only a fantastic actor but has picked all the right projects. We love Ryan Reynolds, but I don't think he contributed much to the opening.

David Mumpower: When we did the Friday numbers analysis, one of the points we made was how much more appealing Denzel Washington is as an antihero/villain. You have all stated fine points to reinforce this premise and I agree with almost everything said here. The one aspect that has not been mentioned that I believe is similar to Liam Neeson's recent surge is another commonality. Both of them have made very good movies lately. We talk about the manner in which positive reinforcement buys a better opening weekend for a sequel. I believe that in many instances that the same is true of actors. Edwin mentioned how shockingly good Unstoppable is. In the 2000s, almost all of Denzel's releases have been well received. Out of Time is the only one of them that didn't have solid legs. His recent pair of releases, The Book of Eli and Unstoppable, are huge hits on home video. Like Neeson with Taken and Unknown, he has built up a level of trust among consumers. This pairing with Ryan Reynolds is perfect in that he is able to match up against a younger, virile would-be action hero and the results, while better than anticipated, are still relatively predictable. This is a perfect project for Denzel Washington and it's going to be at worst his second most popular movie because of the cleverness of it. This is a job well done by everyone involved and they should take a bow.