Friday Box Office Analysis
By Kim Hollis
January 14, 2012
BoxOfficeProphets.com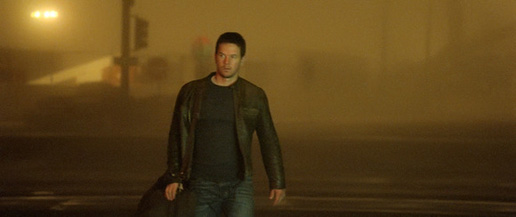 ---
This weekend brings the Martin Luther King Jr. long holiday, and studios were at least *trying* to give us something a little better than The Devil Inside. While none of the new releases will perform as inexplicably well as the horror flick did last weekend, they will all be respectable, at least.

Contraband

The Mark Wahlberg generic-looking action flick did pretty darned well on Friday considering that the marketing for the film pretty much sold it as indistinguishable from any other film in the genre. Its $8.8 million on Friday is a terrific start, and puts it easily at the top of the pack, giving Universal something to crow about. Its budget was only about $25 million, a number that it should easily beat this weekend alone with $27 million from Friday-to-Sunday.

Beauty and the Beast 3D

Okay, so this one isn't new, but it's got a new...coat. Or something like that. Anyway, Disney learned from The Lion King that it's a good idea to take their classics and convert them to 3D, because that idea is worth some real cash money. Beauty and the Beast isn't going to have nearly the performance that The Lion King did, but then again Disney didn't push it nearly as hard. It earned $5.6 million yesterday and is looking at a three-day total of $20 million - the holiday should be very good to it.

Joyful Noise

The Dolly Parton/Queen Latifah gospel battle movie proves that there is indeed a good audience for faith-based movies, as the Warner Bros. film earned $3.4 million on Friday. Like Contraband, it had a $25 million budget, and while it's not going to beat that number over the weekend, it will at least find its way to $10 million from Friday-to-Sunday.

Notable Holdovers

The most notable holdover of all is The Devil Inside, which fell a disastrous 84% to $2.7 million. Obviously, people found out about the ending and realized that this thing is essentially a ripoff. It should recover slightly over the rest of the weekend, but will still be down at about $8.5 million by the time Sunday is done.