Weekend Forecast for January 13-15, 2012
By Reagen Sulewski
January 13, 2012
BoxOfficeProphets.com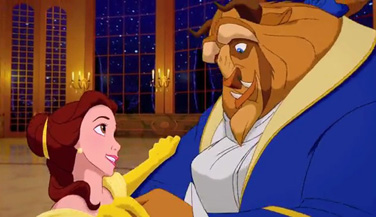 ---
After last week's shocking box office results, the question out there for this weekend is whether there's another unconventional film ready to shake up expectations. The answer: maybe?

2012 is shaping up to be the Year of 3-D Revivals, following the Lion King's remarkable run last year, where it brought in about $90 million after its conversion to 3-D. With that result in mind, get ready for just about the entire Disney catalog to make its way through theaters again, starting with this weekend's release of Beauty and the Beast. Famous as the first animated movie to be nominated for Best Picture, it was the dominant family film of 1991, earning a then outstanding $137 million. This was of course before the Peak Disney of The Lion King three years later, and a big part of why that film was chosen as the first 3-D conversion.

You don't need me to rehash the plot of this for you, so let's just get down to brass tacks - usually hailed as one of the more sumptuous Disney animated films, it's also probably the most musical, with three different songs from it getting Oscar nominations. In that respect it has a bit of a leg up on a lot of the posible 3-D conversions. Except probably not The Lion King, which is likely to set the standard for these re-releases for some time to come, thanks to its initial popularity. I don't think it's going to be as simple as pro-rating the final box office takes, but it'll likely be closer to that than not. So no $30 million opening weekend, but probably something like $17 million. Here, though, we have the biggest chance for a breakout film this weekend.

More conventionally, we have Mark Wahlberg in an action film. In Contraband,he stars as a retired smuggler pulled in for one last job to help out his brother-in-law (if you're married to Kate Beckinsale, you do just about anything to make her happy, right? I mean, especially if you drink coffee winkwinknudgenudge), who's in trouble with a shady underworld thug(?) played by Giovanni Ribisi, who's growing nicely into his "total scuzzball" roles. When the job goes wrong, that's when all hell breaks looks, and then 'splosions.

Wahlberg has an up and down career when it comes to movie openings, though this fits well into his "noble tactiturn iconoclast fighting impossible odds and kicking faces" oeuvre, as opposed to his "noble taciturn real life person living Cinderella story" oeuvre. Which is more successful for him is a matter of debate, as it's sort of a wash between Invincible/The Fighter/Rock Star and Shooter/Italian Job/Max Payne (which, lest we forget, opened to $17 million). There's not a lot to distiguish this either positively or negatively compared with any of these movies, so we're left with mostly Wahlberg's plain draw, which as noted, can be substantial. With the January release and how a lot of these movies have been trending down of late (see: Killer Elite for one example), I look for this to be towards the lower end of his range, with about a $15 million opening weekend.


Lastly, there's the film that brings us the collaboration between Queen Latifah and Dolly Parton that we've apparently been asking for all these years. Joyful Noise brings us into the world of competitive gospel choir, which I bet you didn't even know was a thing. Set in a small town in Georgia, so you know where this film is actually going to be popular, the film pits the two leads against each other as rivals within the same choir who are going to have to work together to win the bZzzzzzzzzzzz, oh sorry, I think I dozed off for a second there.

Look, you're either into films where musical performances (and distinguishing ourselves here from musicals) take the lead role or you're not. And for the most part, you're in the "not" category, as films about performers have a poor track record. Think Fame, or the two other films from Joyful Noise's director Todd Graff, Camp and Bandslam, which together grossed $6.8 million. This film's overt religiosity should at least give it a built in audience, although that's also limiting in some ways, and Sister Act was many, many years ago (remember when Whoopi Goldberg sold movie tickets? That's bizarre to think about). I'd look for this to pull in about $7 million this weekend.

In a moment of weakness, the North American movie going public pushed The Devil Inside to the top of the box office last weekend with a truly remarkable $33 million start. But like jumping into a bear pit, they immediately regretted that decision, voting it to be one of the six films ever to get an F Cinemascore, which you almost have to try to do. While weekday numbers aren't always the clearest indicator of legs, it's already fallen to fourth, behind films that earned a third of what it did on the weekend. Average second week (or third, in the case of Christmas week releases) drop offs of films that got F Cinemascores are around 61%, and this could be in line for an even worse one than that. Viewers seem to be in the mood to punish this film, and I think that means about $9 million this weekend.

That gives the floor back to Mission: Impossible – Ghost Protocol, which carried over its strong run over Christmas into January, dropping by less than a third and running its total to $175 million mid-week. It's looking to have a slow trickle out of theaters and should end up as the unquestioned victor of Christmas 2011. Give it about $14 million this weekend.

Christmas carryovers with significant business abound still, with Sherlock Holmes: A Game of Shadows due to pull in about $9 million, The Girl With the Dragon Tattoo about $7 million, and three animal-centric films, War Horse, We Bought a Zoo and Alvin and the Chipmunks 3 (A natural grouping, amirite?) just under $6 million. Add in a slightly expanding Tinker, Tailor, Soldier, Spy and we've got an uncommonly deep slate of films for January.