Friday Box Office Analysis
By Tim Briody
January 7, 2012
BoxOfficeProphets.com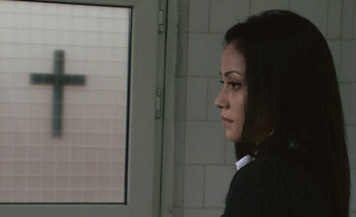 ---
[tm:5277_]The Devil Inside[/tm]

After a holiday season where it felt like the box office underperformed, apparently every single one of us saw The Devil Inside on Friday, as it earned a stunning $16.9 million. Yup, that just happened. Sort of a mashup of The Last Exorcism and Paranormal Activity, The Devil Inside is remarkable; not just for its Friday figure, but for earning an F CinemaScore. Yup, that also just happened. Apparently some viewers just had to see something, since it had been almost two weeks since the last new releases on Christmas Day, and they clearly all regret their choice.

It's going to be the top film of the weekend pretty easily despite the awful word-of-mouth and the typically terrible multipliers the horror genre earns. The first shocker of the year, literally, The Devil Inside should have a weekend of $34.8 million.

Tinker, Tailor, Soldier, Spy

Placing ninth on Friday in just 809 theaters, Tinker, Tailor, Solider, Spy earns $1.7 million on Friday. This helps its chances for both future expansion and a Best Actor nomination for Gary Oldman. It's got a chance to leap over a couple of the Christmas leftovers over the rest of the weekend, and look for it to finish with $5.4 million.

Notable Holdovers

Holiday champ [tm:5273_]Mission: Impossible - Ghost Protocol[/tm] gets knocked down to second by The Devil Inside, off 42% from last Friday to $6.1 million. All holdovers took an expected hit, with the larger drops coming from Chipwrecked (down 68% to $2.3 million) and [tm:3975_]The Adventures of Tintin[/tm] (down 61% to $1.7 million). Ghost Protocol might just have enough steam left in it to reach $200 million, but it's still a couple more weekends away from that. Look for a weekend of $18.9 million.