Friday Box Office Analysis
By David Mumpower and Kim Hollis
December 31, 2011
BoxOfficeProphets.com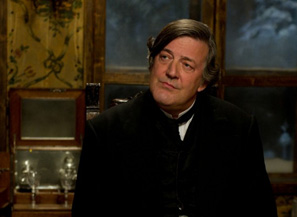 ---
On Wednesday, December 21st, Mission: Impossible - Ghost Protocol expanded into wide release with $8.9 million in receipts on that day. As we have chronicled in the Twelve Days of Box Office, the major motion pictures in release at this time of year experienced an otherwise unprecedented normalcy with their daily revenue. Ordinarily, a movie makes the most money it is going to make on its first day (and maybe its second), and then it starts going down with each subsequent day/weekend. During the Christmas holiday season, all bets are off, however, and this behavior changes.

Yesterday was the fifth day out of nine that Mission: Impossible surpassed its "first" day total (note that for purposes of this column, we're considering that first day to be the day it expanded to wide release). Friday's total of $10.7 million is 20% more than the Tom Cruise vehicle earned last Wednesday. The most popular movie this holiday season has now grossed $113.6 million and will likely cross $130 million by close of business on Sunday. This is noteworthy because Mission: Impossible 3 earned $133.5 million during its entire domestic theatrical run.

While Mission: Impossible 4 continues to beat it each and every day, Sherlock Holmes: A Game of Shadows maintains a marginal lead in terms of total box office to date. This weekend will give the Robert Downey Jr. flick its last couple of days where it will hold onto that lead before relinquishing it to Cruise and friends. Another $7.7 million yesterday gives it a running total of $117.7 million. Since we mentioned Mission: Impossible 4's gross from last Wednesday, we will do the same here. Sherlock Holmes 2 is up a whopping 79% from the $4.3 million it earned on December 21st. The concern with Sherlock Holmes 2 is that the first film was at $153.6 million after 15 days, roughly $36 million or a full 31% better than the sequel.

The other major title being propped up by holiday legs is Alvin and the Chipmunks: Chipwrecked. Its $7.1 million yesterday is almost exactly double the $3.5 million it managed last Wednesday. More impressively, $7.1 million represents the second best day of box office for the film thus far, and is a full $1.7 million better than last Friday. Chipwrecked's running total of $83.5 million after 15 days means that disaster has been averted; however, it is a far cry from The Squeakquel's $160.9 million in the same time frame.

The rest of the top five is rounded out by The Girl With the Dragon Tattoo and We Bought a Zoo (!). Dragon Tattoo's $5.4 million yesterday is up $300,000 from its opening day total of $5.1 million. While the movie has not been the immediate success that was widely predicted, it has crept up to $46.2 million after ten days. On the other end of the sweetness spectrum is We Bought a Zoo (!), which managed an even more impressive feat. The title debuted last Friday to $3 million. Yesterday was its second best day yet as it earned $4.9 million. It is up 63% Friday-to-Friday. The feel-great movie of the holiday season has earned $32.4 million, which means that by the end of the weekend, it will have surpassed a couple of other recent Cameron Crowe films, Elizabethtown and Almost Famous.

War Horse and The Darkest Hour are the two mystery films of the weekend. Both of them opened on Sunday (Christmas Day), making yesterday the first Friday for each of them. War Horse managed a respectable $4.7 million, its best single day total since Monday. It has earned $30.7 million after six days in theaters. The Darkest Hour, arguably the most hated thing since Homeboys in Outer Space, opened to $3 million on Sunday, fell to $2.1 million on Monday and has not been able to approach that level since then. Its $1.7 million on Friday may be its last hurrah, although it's possible that its Sunday or Monday total could surpass that. Whatever the case, the $30 million production sits at $10.7 million and is fading quickly. We'd say this film would be a running punchline for years to come, but frankly, it doesn't have enough awareness.