Friday Box Office Analysis
By Tim Briody
December 24, 2011
BoxOfficeProphets.com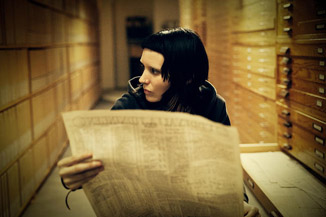 ---
[tm:5273_]Mission: Impossible - Ghost Protocol[/tm]

The fourth entry in the Mission: Impossible series is on top on Friday with $9.7 million. That's an increase of 51% from Thursday and 110% from its IMAX-only opening last weekend. [bp:145_]Tom Cruise[/bp]'s first true hit in a long time is quickly pulling away as the big winner of the 2011 holiday season. I doubt many saw this coming.

As David and everyone on this site has hammered home over the years, While Christmas and the week that follow is traditionally a box office bonanza that boosts everything, Christmas Eve is a box office anti-holiday. Looking back at 2005, the last time Christmas fell on a Sunday, the number one film of the holiday season was The Chronicles of Narnia: The Lion, the Witch and the Wardrobe. Its 12/23 earnings were $7.9 million, while it fell to $4.7 million on Christmas Eve (a 40% drop) and then earned $7.1 million on Christmas Day, an increase of about 50%. And that's probably a bad example as it was the lowest Christmas Eve-to-Christmas Day increase in the top ten. [bp:598_]Peter Jackson[/bp]'s King Kong leapfrogged Narnia on Christmas Day with $8.8 million, a 94% increase from the $4.5 million it earned on Christmas Eve. Plus, as David mentioned yesterday, Monday's numbers will even beat Christmas Day box office.

What the lousy Saturday and rebound Sunday translates to is somewhat below average multipliers for everything, even holdovers, which Narnia was. Still, with Ghost Protocol's closest competition being [tm:5270_]Sherlock Holmes: A Game of Shadows[/tm], it's going to win the weekend (and eventual holiday season) easily with $26.2 million.

The Girl with the Dragon Tattoo

Still down in fourth place on Friday, the supposedly long-awaited American adaptation of The Girl with the Dragon Tattoo earned $4.6 million. That's a 38.9% increase from Thursday's box office and perhaps it'll improve over the next week but it's beginning to look like the first film in the Millennium Trilogy is too dark for holiday audiences. It should have a weekend of $12 million.

[tm:3975_]The Adventures of Tintin[/tm]

The first of two [bp:2793_]Steven Spielberg[/bp] films this holiday season, The Adventures of Tintin earned $3.5 million on Friday. This is fine, especially since every dollar earned in North America is actually gravy, as it's earned $239 million in international markets (off a reported $130 million production budget). Let's give it $9.8 million for the weekend and call it good.

[tm:5275_]We Bought a Zoo[/tm]

The only true Friday opener, [bp:2046_]Cameron Crowe[/bp]'s We Bought a Zoo earned $3 million. We Bought a Zoo (it's really hard to fight off the urge to end the title in an exclamation point) entered a marketplace that is quickly getting more and more crowded (and will get even more packed on Christmas Day) so it's going to find an audience over time, but it might not be the first choice. Familes going to the theater are opting for Tintin or *sigh* Chipwrecked.

The only new Friday releases back in 2005 were Steven Spielberg's Munich, which was only in 532 theaters, and [bp:979_]Johnny Knoxville[/bp]'s The Ringer, which earned $2.3 million on Friday and had a $5.1 million weekend, a 2.1 multiplier. I'd like to think We Bought a Zoo(!) will do a little better than that, so give it a weekend of $7.5 million.

Notable Holdovers

Sherlock Holmes: A Game of Shadows holds second with $6.4 million on Friday. This is of course down 56.4% from last Friday's opening, which was to be expected, but with Girl with the Dragon Tattoo seemingly faltering, it's in line for a solid season. A second weekend of $17.4 million seems to be in line.

[tm:5271_]Alvin and the Chipmunks: Chipwrecked[/tm], meanwhile, holds very well with $5.4 million, down just 20.5% from its opening Friday. While it's thankfully not going to reach the $200 million plateau like the previous two Chipmunks movies, it's got a lock on being the top option for younger kids through the next ten days. It should have a second weekend of $14.5 million.