Weekend Wrap-Up
Breaking Dawn Threepeats as Holdovers Struggle
By John Hamann
December 4, 2011
BoxOfficeProphets.com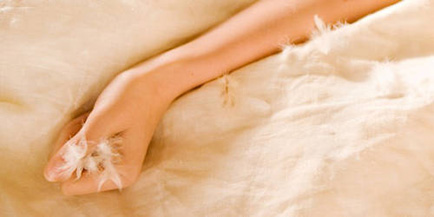 ---
It's the post-Thanksgiving weekend at the box office, and that means only one thing: poorly cooked leftovers. There were a total of zero new openers this weekend, as Hollywood has abandoned the post-Turkey weekend as moviegoers simply have no appetite. Often, studios will dump distateful product this weekend (like last year's The Warrior's Way), but with the September to November stretch being so downright ugly this year, there's nothing left to dump. That leaves us with a repeat of last weekend, only without the supersize of the weekend. You may want to avert your eyes, as this is going to get ugly.

The first weekend of December is the definition of ugly when it comes to box office. Situated smack between the two beautiful places in the box office world (Thanksgiving and the lead up to Christmas), the first weekend of December has always been known as a void. Last year, The Warrior's Way was dumped into the first weekend of December, and earned all of $3 million on its way to a domestic total of $5.7 million. The year before, Brothers, Armored and Everybody's Fine saw wide release, and the result was about $18 million split three ways. Three years ago, Punisher: War Zone and Cadillac Records finished eighth and ninth, earning $8 million between the two of them. Awake, The Nativity Story, Turistas, Van Wilder: The Rise of Taj, Aeon Flux – all of these are titles that crashed and burned over the first weekend in December. Usually I say that any movie can open over any weekend – if it is the right film marketed in the right way. I believe the first weekend of December is the exception that proves that rule, as we've only seen ugly over this weekend for almost 20 years.

You want ugly? The Twilight Saga: Breaking Dawn Part 1 three-peats this weekend, as nothing came close to overtaking it. It earned only $16.9 million from a still massive 4,046 venues, and drops a nasty 59% compared to last weekend. The good news for Breaking Dawn Part 1 is that it is the first of movie the Twilight Saga to repeat at number one for three consecutive weekends. The first film spent only one weekend at number one, earning $69.6 million. By the time weekend three came around, the original Twilight earned $13 million. The second Twilight opened to $142.8 million, and over weekend three, it earned $15.4 million. Eclipse opened to $64.8 million (but its first five days took in $157.6 million), and by weekend three it was earning $13.4 million.

The point I'm trying to make is that no matter how Twilight opens, by weekend three, its getting close to throwing in the towel. Breaking Dawn is actually holding up better than its predecessors (slightly), but despite its top ranking this weekend, it will be out of the top ten come Christmas. This version of the monstrosity has now earned $247.3 million stateside and about $300 million overseas.


We were all very hopeful that The Muppets would take over top spot from the Twilight kids, but sadly, it wasn't to be. Things went from bad to worse on Saturday morning, when the Friday figure was released for The Muppets, at $2.7 million, versus last weekend's holiday inflated gross of $12.1 million (-78%). There was no way The Muppets were going to make up any kind of distance on the previous weekend with that kind of drop, and the result is a weekend gross of $11.2 million for Kermit and friends, and a loss of 62% of last weekend's audience. Yes, last weekend was Thanksgiving, and we knew numbers would naturally be down this weekend; however, this is larger than I expected. The Muppets will be fine. Disney paid only $45 million for a film that grossed $41.5 million over its first five days, a film that has a gross of $56.1 million after only 12 days of release. The worst news from this result is that its going to be another Alvin and the Chipmunks kind of Christmas.

As predicted last weekend, Hugo is third this weekend, leaping over its kid-flick brethren like Happy Feet Two and Arthur Christmas. Hugo had what these other two films didn't have – room to expand – which kept momentum going for this one. Hugo earned $7.6 million this weekend after finishing fifth last weekend with $11.3 million. Paramount smartly added 563 venues to Hugo's count this weekend, bringing the venue count up to 1,840. Hugo had a decent venue average of $4,144, one of the better averages in the top ten. Also helping the Marty Scorsese flick this weekend was a win for Best Picture of the year from the National Board of Review, one of the first awards of the season. Hugo will be making a lot of top ten lists as the month moves forward, and I believe Graham King's quote that "a masterpiece must be nurtured" is exactly what Paramount is doing with the venue count. So far, the $150 million release has earned $25.2 million. Hopefully, it's just getting started.

Arthur Christmas moves to fourth this weekend, as it also gets ahead of Happy Feet Two. Arthur Christmas earned $7.4 million in its second weekend, and despite a score not that much different than that of Hugo, Arthur Christmas is in some big trouble. Made for $100 million (which may be conservative), Arthur stumbled out of the block last weekend earning $12 million ($16 million over the larger five-day weekend). This weekend, the Aardman picture dropped 39% compared to last weekend's three-day figure. Arthur Christmas – unlike Hugo – has saturated the marketplace, as it's out to 3,376 theaters, or a little less than twice the venues of Hugo. Unfortunately for Arthur, there's nowhere to go but down. Arthur Christmas has now earned $25.3 million, and unless something bizarre happens, it is going to top out between $50 and $60 million (if Christmas is good to it).

That puts Happy Feet Two down to fifth, but at least it can say it has been out an extra weekend. Happy Feet Two has all the problems Arthur Christmas had, except it cost an additional $35 million. Now out for three weekends, Happy Feet Two grossed only $6 million and was off a painful 55% compared to last weekend. This one is looking like a $75 million finisher, which is $60 million short of that production budget. So far, this Warner Bros. release has earned $51.8 million.

Sixth is the scourge that is Jack and Jill, the Adam Sandler "comedy." Really the only comedy for adults out there right now, Jack and Jill holds on to a top ten spot for another weekend, as it earns $5.5 million and drops 45%. Despite being 22 points worse than Breaking Dawn at Rotten Tomatoes, Jack and Jill has earned $64.3 million so far, against a budget of $80 million.

Alexander Payne's The Descendants rises from ninth last weekend to seventh this weekend, as Fox Searchlight expands the drama to more theaters. After a couple of weekends of release on less than 400 screens, The Descendants expanded to 570 venues this weekend. The move worked, as the George Clooney film earned $5.2 million and fell only 29%. Expect a further rollout as the weekends slide by approaching Christmas, much like The King's Speech did last year, on its way to a $135 million gross and a Best Picture win. Despite the low count, The Descendants has already earned $18.1 million.

Eighth spot goes to Relativity Media's Immortals. After a strong Thanksgiving frame at $8.9 million, the Greek gods came crashing back down to Earth as Immortals earned only $4.4 million. That gives the Tarsem Singh flick a drop of 50%, but its gross now of $75.6 million matches the production budget, and it has already earned almost a $100 million overseas.

Ninth is Tower Heist, which managed to increase its gross last weekend compared to the previous weekend. This weekend is more like it, as the Ben Stiller flick earns $4.1 million and drops 42%. This one cost $75 million to make, has earned $70.8 million stateside, and another $40 million or so overseas.

Finishing tenth is Puss in Boots, yet another kid flick to occupy a spot on the chart. Now six weekends old, Puss in Boots earned another $3.1 million this frame, a decline of 59%. This DreamWorks Animation film has done extremely well over the course of its release, with a domestic total of $139.5 million and another $70 million from overseas locations.

Overall this weekend, box office continues to be down from where it has been in previous years. The top 12 films brought in $74.9 million this weekend, off from last year's $78.3 million, when Tangled was on top with $21.6 million. This weekend was also well away from the 2009 top 12 of $91.4 million. Next weekend brings New Year's Eve, another Garry Marshall helmed film starring a holiday and more people than you can count (see: Valentine's Day), and Jonah Hill in The Sitter.