Friday Box Office Analysis
By Tim Briody
October 8, 2011
BoxOfficeProphets.com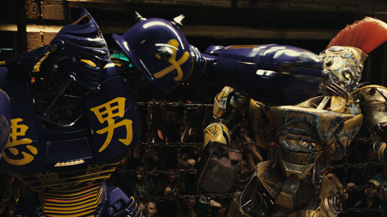 ---
[tm:2008_]Real Steel[/tm]

The completely goofy looking Real Steel wakes up the box office from its family-film induced haze with $8.6 million on Friday. No film in the last couple months has had a harder sell (complete with [bp:195_]Hugh Jackman[/bp] appearing on WWE Raw) so while that set off some alarms as to its quality, it seems to be a disposable crowd pleaser and will be Jackman's second highest opening after you remove the movies where he's Wolverine. It's not going to touch Van Helsing's $51 million from seven years ago, but nobody liked that movie anyway.

[tm:5115_]The Ides of March[/tm]

The political thriller starring [bp:443_]George Clooney[/bp] and [bp:2196_]Ryan Gosling[/bp] and a top-line cast can only muster $3.5 million on Friday, which is good for second place. Despite the cast, the subject matter is always tough to sell to audiences, as this is worse than 2009's State of Play which opened with $4.5 million on Friday and $14 million for the weekend in April of that year. And while Clooney has long had a career of picking prestige projects over sure-fire box office, even 2007's Oscar-winning Michael Clayton started with $3.3 million and a $10.3 million weekend. The Ides of March will join both of those in this category with a $10.8 million weekend.

Notable Holdovers

Last week's surprise champion, [tm:5064_]Dolphin Tale[/tm], slips 32% in its third weekend to $2.4 million. It's behind both of the openers but will be really close to $50 million at the end of the weekend. Give it $9.5 million for the weekend.

Meanwhile, The Lion King 3D had a solid run, but its release on Blu-Ray this week kneecapped it to where it's off 64% from last Friday. Give it $3.8 million.

None of last week's releases are anything to write home about in their second weekend, the best holdover is [tm:5113_]50/50[/tm], off 40% to $1.7 million. Look for a second weekend of $5.2 million.