Friday Box Office Analysis
By Tim Briody
July 2, 2011
BoxOfficeProphets.com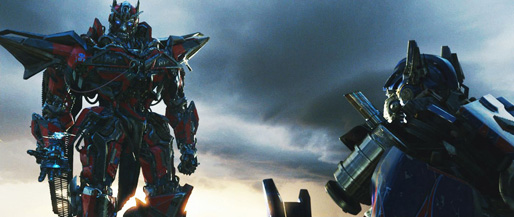 ---
Transformers: Dark of the Moon

The third Transformers movie took in $32.8 million on Friday, giving it $97.5 million in three full days of release (plus some midnight Tuesday showings). For comparison, Transformers: A Slightly Less Bad Subtitle was at $127.8 million after three days in 2009, though it released the weekend prior to July 4th and had a ridiculously large $62 million opening day. Its first Friday was $36.7 million, so the third entry is down 12.9% from that. Dark of...no, I just can't...Transformers 3 gets a ridiculously long opening weekend, thanks to the holiday falling on Monday. While Independence Day proper is somewhat of a box office anti-holiday, the extended weekend will help its cause, though $200 million in five days a la Transformers 2 is obviously out of the question. Look for a three-day total of $95 million, with Monday obviously pushing it well over $100 million. The five day total, not counting Monday, should be about $159.5 million.

[tm:5194_]Larry Crowne[/tm]

A dream pairing about ten years too late, Larry Crowne earns a mediocre $4 million on Friday. The [bp:3277_]Tom Hanks[/bp]/Julia Robers flick (directed by Hanks, by the way) will probably do a bit better over Saturday and Sunday, since it's aimed at older audiences, but I think this weekend was probably not the best as it's one more suited to families than anything else. Look for $12.8 million in three days and $14.4 million in four days.

[tm:5060_]Monte Carlo[/tm]

Selena Gomez's Monte Carlo opens to $3.1 million, which is slightly ahead of Gomez's last film, last year's Ramona and Beezus. That was still a non-factor at the box office, and so this shall be as well. Call it $9 million in three days and $10.2 million over four.

[tm:4519_]Cars 2[/tm]

The Pixar sequel earned $7.9 million on Friday, a rather shocking plummet of 69% from last Friday. Again, in the long run, nobody will really notice considering how much money will be made on merchandise, but at this point, it's actually in the running for lowest grossing Pixar release ever (to go along with its award for being the worst reviewed Pixar film ever), which title has been held by A Bug's Life at $162 million since 1998. It's going to cross $100 million by the time you read this so odds are it won't end up with that distinction, but its subsequent declines are something to watch over the next weekend or two. We'll go with a weekend of $26.8 million and a four day take of $32 million.

[tm:5188_]Bad Teacher[/tm]

Also taking a hit in its second Friday is Bad Teacher, off 62.8% from last Friday with $4.5 million. It had a solid opening weekend as it came on the heels of the R-rated hits [tm:5170_]Bridesmaids[/tm] and The Hangover Part 2 but it didn't live up to its amusing advertising and was hurt by word-of-mouth. Look for a second weekend of $13.8 million and $16 million over four days.