Friday Box Office Analysis
By Tim Briody
April 16, 2011
BoxOfficeProphets.com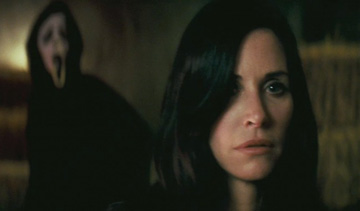 ---
[tm:4998_]Rio[/tm]

Rio does its best to wake the box office out of its doldrums, but it can only manage $10.2 million on Friday. While this is going to be more than enough to win the weekend ahead of [tm:5152_]Scream 4[/tm], this isn't as much as [tm:4976_]Hop[/tm] took in two weeks ago. Like Hop, however, it should pick up a bit of momentum over the weekend proper, much like Hop's 3.25 multiplier or [tm:4683_]Rango[/tm]'s 3.96. Rio will probably find some sort of middle ground there, so look for it to win the weekend with a $35.7 million weekend.

Scream 4

One of the more fascinating stories of the year is the resurrection of the Scream franchise, not as a reboot but as a continuation of the storyline that ended with Scream 3 over 11 years ago. Would the magic still be there? The answer, after one day, is most of it, yes. Scream 4 checked in with $8.3 million on Friday, though an small amount of that figure is attributed to midnight showings, which I don't believe were as widespread as something like, say, Harry Potter, so we won't factor it into the weekend estimate.

Looking back at a different era, Scream 3 opened in February 2000 to $13.3 million on its way to a $34.7 million weekend, so it's obviously a step back in both actual dollars and even greater when adjusting that to 2011 dollars, but we'll excuse it for being 11 years later. The multiplier for Scream 3 was 2.6, which is perfectly standard for a sequel and a horror film. This, actually, is precisely around the multiplier I was expecting for Scream 4 before I even went and looked up what Scream 3's was. That would mean a weekend of $21.2 million and hopefully doesn't derail plans for Screams 5 and 6 down the line (as long as it's not another 11 years between films). I hope they do consider it a reboot and realize this will likely build the audience for future films; the current target audience was in diapers when Scream was released, after all.

The Conspirator

Surprise! Probably the biggest upset this weekend is [bp:2940_]Robert Redford[/bp]'s The Conspirator landing in tenth place on Friday with $1 million in just 707 theaters. While that may have had something to do with April 15th being the anniversary of the assassination of Abraham Lincoln, the film becomes something to watch over the next couple weeks. It should come in with about $3.4 million for the weekend.

Notable Holdovers

After two weeks at the top, Hop is kneecapped by Rio, and falls 59% from last Friday. It should still maintain a decent weekend multiplier and come in third with $8.8 million.

Three of last weekend's four openers, [tm:5153_]Hanna[/tm], [tm:1738_]Soul Surfer[/tm] and [tm:4801_]Arthur[/tm], all end up in a virtual tie for fifth place on Friday with $2.1 million. That's a 48% drop for Hanna and 43.2% drop for Soul Surfer, both pretty good. Both movies should be pretty close to each other with the weekend estimates in, but we'll give the nod to the inspirational family movie over the teenaged assassin movie, with $6.6 million for Soul Surfer and $6.5 million for Hanna. Meanwhile, Russell Brand's Arthur remake falls sees a 53.3% from last Friday to get to its $2.1 million. Can he go away now? Isn't Katy Perry enough? Give Arthur $6.3 million for the weekend.