Friday Box Office Analysis
By Tim Briody
March 19, 2011
BoxOfficeProphets.com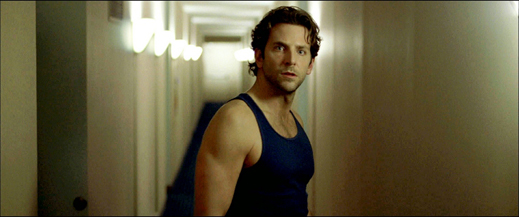 ---
[tm:5075_]Limitless[/tm]

The Bradley Cooper/Robert DeNiro thriller earned $6.5 million on Friday, enough to separate itself from the pack at the box office. That's...okay, but still somehow feels like money was left on the table to a degree. That this weekend is the second round (yeah, that's right, NCAA, you got a problem with that?) of the college basketball tournament seems to work against its box office prospects over Saturday and Sunday, although an informal poll of my female friends all seemed to have them swooning at the mention of Bradley Cooper. Either way, it's easily going to win the weekend, though probably not by as much as it should. Give Limitless $18.2 million for the weekend.

[tm:5074_]Paul[/tm]

With $4.4 million Friday, Paul is on its way to be the most successful film from [bp:6348_]Simon Pegg[/bp] and Nick Frost - not that this is a huge accomplishment, as Shawn of the Dead earned $13.4 million domestically and Hot Fuzz $23.6 million. I guess aliens and a huge advertising blitz are good for something. There's a huge pileup among second through fifth on the weekend so exactly where Paul ends up when the estimates are out is uncertain, but it should end up a weekend of $12.7 million.

[tm:2399_]The Lincoln Lawyer[/tm]

Doesn't look like there were enough Groupons sold for [bp:842_]Matthew McConaughey[/bp]'s The Lincoln Lawyer as it's in fifth place on Friday with $4 million. It's not in line for a terrible weekend but fifth place is probably where it will stay when the estimates roll in. Call it a weekend of $11.9 million.

Notable Holdovers

[tm:4362_]Battle: Los Angeles[/tm] plummets 66% from last Friday to $4.5 million, which still happens to be good for second place on Friday, though [tm:4683_]Rango[/tm] and perhaps Paul could surpass it over the remainder of the weekend. A second weekend of $13 million is looking likely.

It's still kind of a disappointment, but [tm:4920_]Mars Needs Moms[/tm] merits a mention as it's off just 11.7% from last Friday to $1.5 million. Obviously the small decline is due to the smaller numbers, but that's still a somewhat impressive feat. It should earn about $6 million in its second weekend.