Top Chef: All-Stars Recap
By Kim Hollis and David Mumpower
January 25, 2011
BoxOfficeProphets.com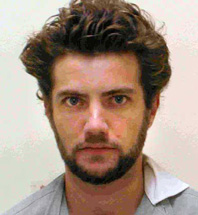 ---
Jason Lee is back to work at Harvard Law School, leaving us to recap the rest of the season. That means the power rankings will be different from previous weeks since they reflect our opinions rather than Jason's. Keeping this in mind, here is where we stand:

1) Richard Blais
2) Dale Talde
3) Carla Hall

The fishing expedition could have gone better for Richard, who appeared quite concerned he was being eliminated last week. Overall, his All-Stars performance has been just as solid as we had hoped, although we would like to see a few more wins from him. Of course, that is difficult to do, what with Dale and Carla absolutely tearing up the competition. That duo has won three out of the last four challenges and four out of the last six. We had high hopes for Carla heading into the season, but Dale's performance has been the most impressive to date.

4) Angelo
5) Tiffany
6) Tre
7) Mike

Angelo's recent efforts have been solid if we judge him simply for his dishes, but he's been troublesome in team competitions. Angelo is better as a lone wolf. Tiffany has been on the top for two consecutive challenges, steadying herself after a slow start. Tre has been up and down this season, but his last outing was strong. Mike has been all over the place this season and we have the hardest time gauging him of any remaining contestant. His skill is remarkable but his consistency is lacking. We prefer our chefs to be a known commodity rather than up and down with their dishes...and we are not just talking about this competition.

8) Marcel
9) Antonia
10) Fabio

With Marcel, the issue is that if he were half as good as he thinks he is, he would have a chance. Instead, he's not even a quarter of the chef he deludes himself into believing is true. We hate him and want him gone. It's that simple. Antonia is like any great athlete stuck on a losing team. It seems like each challenge shows her working her ass off in a dedicated fashion while others screw up, causing her to take the fall with them. Tom stated she would have won last week if she had been on a winning team. The problem we have in evaluating her is that the team changes each week yet the one consistent element is that Antonia keeps losing. That's problematic even though we fervently believe that in terms of dishes delivered, she is in the top half of the competition thus far. And Fabio remains what he is, a very charming and competent chef who is competing slightly above his weight class with the expected results.

Tonight's episode begins with Carla pointing out that 40% of the women were eliminated in the previous episode. The herd has officially thinned. Antonia takes this opportunity to remind us that in her season, she was quite the bad luck charm. Several players who were teamed with her were eliminated, earning her the nickname "the Black Hammer." The same is holding true thus far this season, as Jen, Jamie and Tiffani all played on Antonia's team the day of their elimination. Given that we know tonight is Restaurant Wars, it would probably be bad news to get stuck with Antonia.

Dear Marcel: Wouldn't you like to be Antonia's teammate? We would sure like that to happen!

With eight chefs out of 18 eliminated, today's episode marks the halfway point, and the show's producers are pulling out all the stops. Eric Ripert's Le Bernadin is the setting for the Quickfire, and the host is TV's Anthony Bourdain. The No Reservations host introduces Justo Thomas, the fish butcher whose legendary skill is chronicled in a chapter of Medium Raw, Bourdain's latest book. We're told that Justo's work is so impressive that he can do in four hours what it takes three chefs eight hours to do (meaning that they struggle when he goes on vacation). Even Hung would be impressed by this guy.

After a brief demonstration of his skill, what happens next is predictable. Tonight's Quickfire challenge requires that the chefs imitate Justo's cutting to the best of their abilities. The results are not pretty. Almost immediately we can tell who the skilled fish carvers are, as opposed to the people who look like you or me. Carla doesn't even produce a single edible portion, and she's at peace with this because she knows it's just not in her skill set. Carla, we learned from The Simpsons that the strategy goes, "Knife goes in, fish guts come out."

Joining Carla on the bottom are Fabio, Tiffany and Antonia, and Fabio even cuts his thumb for good measure. Dale, Richard, Mike and Marcel are not done yet. These finalists will have to cook the icky fish heads, the wings, the collars – all of the worst parts of the fish. While they're preparing their food, Mike and Marcel have a slap fight. Newly Zen Dale continues his peaceful preparations. Everyone's dish is satisfying, but Dale, who claims he was raised on fishheads, maximizes his childhood advantage by creating a fluke back fin sashimi with cucumber & fluke liver sauce along with a bacon dashi with salt roasted cod collar. That's right. Not only does he do two dishes, he does them really, really well. Dale is becoming a force to be reckoned with. Oh yeah, and he can fish, too.

What does Dale win? Immunity, of course. Also, he is a team captain in everyone's favorite challenge, Restaurant Wars. Best of all, he gets to pick the other team captain, or as we call it, the "Marcel's on the other team award." This is theoretically an unofficial title, but Dale barely lets Padma finish her sentence before he selects Marcel as the captain of the other team. Marcel deludes himself into believing that this is an honor (it's not). He is then given the first pick in the draft. Marcel being Marcel, he eschews the "best player available" draft strategy and selects Angelo. Yes, we mean the same Angelo who single-handedly lost the US Open challenge for his team due to his constant meddling. The same Angelo who Tiffany has warned others not to let touch their dishes. This will end in tears.

Of course, this means that Dale cannot wait to select Richard. We're one pick in and this draft is already perfect for Dale because Richard is on his team, and Marcel is on the other team. In fact, we are impressed with every pick Dale makes, because each one has a purpose. After Marcel next selects mortal enemy Mike Isabella (free advice for Marcel: google "team chemistry"), Dale selects prep animal Tre. Then, after Antonia is taken off the board, Dale selects the person he describes as the steal of the draft, schmoozer extraordinaire Faio to work the front of the house. Amusingly, Marcel awkwardly asks Tiffany to join his team, and her reaction is only marginally warmer than if he'd asked her out on a date. That leaves Dale with Carlo (oh no! His undrafted free agent is the hottest chef in the competition not named Dale!).

Let's review. Marcel willingly selects chemistry killer Angelo, Mike "Marcel is a dick" Isabella, Antonia "The Black Hammer" Lofaso, and Tiffany "don't talk to me, much less pick me" Derry. There was a less combustible combination of cooking talent at Gusteau's before Remy the Rat arrived.

There have been Restaurant Wars in the past where the results surprised us, but this would be a Buster Douglas over Mike Tyson type of upset.

Hey, did you know that winning Restaurant Wars is about "assembling a mother *BLEEP* team"? Marcel informs us of this as Bravo edits his potty mouth. Marcel proceeds to brag about how he has tried to assemble a team with the most talent. So did Matt Millen, Marcel. A hilarious edit ensues wherein Marcel tries to impose his will on his teammates and they have none of it. The lack of respect they have for him as a potential leader is readily apparent. In point of fact, every single person on his team acts as if they would rather have been stuck with anyone else in the competition than him, maybe even wishing they had been previously eliminated to avoid this fate. As Marcel throws a tantrum by refusing to write menu items down before he's ready, futile glances are exchanged among the other four players.

Another great moment occurs when Tiffany is asked to handle front of the house. Everything about her body language exhibits her reluctance to do so. Marcel reads this as "Yes, sir." Marcel has the people skills of Michael Scott. Then again, as we look over the rest of their roster, we quickly realize that all of the other options are even worse. Antonia has no patience for anyone, Isabella is a self-professed jerk, Marcel is Marcel and we strongly suspect that Angelo has to introduce himself to his neighbors every time he moves. Tiffany is at least a genuinely nice human being. She is not, however, Fabio, and this is important because for the first time ever on Restaurant Wars, the customers rather than the judges will be selecting the winner. This is a huge difference as Jen pointed out earlier this season in the elimination challenge that she lost. The judges have a much more advanced palate, meaning that the chefs will need to dial down their menus quite a bit to make their more appealing to the average eater.

Why? This contest requires the creation of a pop-up restaurant. As such, the goal is to create food that fits the guerrilla style of such enterprises. Total jerk Ludo Lefebvre, a villain from Top Chef Masters, has a lot of credibility in this regard thanks to Ludobites, a constantly temporary endeavor that our New York City and Los Angeles readers may have experienced. He will be the judge for the evening, and we can only hope that he won't be given a lot of air time because if we had to choose between Marcel and him, we'd be trying to remember which tooth has the cyanide tablet.

More shenanigans ensue as the prospective menus are debated. Marcel immediately and permanently misses the point of pop-up restaurants by vaguely suggesting a Mediterranean theme. Everyone else starts mentioning bold flavors and themes that would be more appropriate for such a setting. Marcel is the captain, however, and so the decision is ultimately his. We hope this is an instance wherein the captain goes down with his ship yet we are all too aware of the fact that as the front of the house representative, Tiffany is most likely to get caught holding the bag if (when?) Team Marcel spits the bit.

Even the team names discussion reinforces the differences in team chemistry between Dale and Marcel's groups. The latter gentleman very much wants to name his pop-up restaurant Medi. Mike Isabella casually crushes this idea by notating that maybe because he's done this a lot, he better appreciates the problems created by concepts that don't make sense. "Medi/Mediterranean just means an abbreviation to me." Eventually and largely independent of Marcel, the other four members of his team settle upon the name Etch. Conversely, the discussion on Dale's team is basically, "How about Bodega?" "That's perfect." The editors are having a field day with this episode. The Bodega group is working together so well that they are a singalong song away from being Disney dwarfs befriended by the fairest maiden in the land.

When Tom shows up, Marcel is so far in the weeds that he actually tells Tom to leave. When asked to describe a dish, Marcel refers to it as a reverse amuse. Tom appears ready to smack him for this, especially when the chef cannot even describe what such a dish would encompass. Marcel's vaguely titled restaurant appears to have a vaguely considered menu. Cut to Bodega. Tre's dish is so delicious that he thinks he will win the $10,000 prize that goes to the Top Chef of Restaurant Wars.

Simultaneously, Fabio is demonstrating his expertise at the front of the house as a schmoozer, just as he did in the Night at the Museum competition. Fabio's personality is a lethal weapon when the eating public gets a vote. The customers are already pleased with their meals before they ever take a bite.

Cut to Team Etch. Marcel is offering advice to Tiffany. How useful is the advice? And how well received is it? You be the judge from this passive/aggressive quote: "Yes, chef. Teach me how to cook an egg." Marcel does seem to have a point since the eggs are so badly botched that the team has to switch to another dish. Of course, Marcel's dish is earning equal ire from Angelo. The former chef has YET AGAIN chosen to create a foam, something he had been asked not to do. Angelo throws a well justified tantrum that they will not have time to do this dish justice once the onslaught of customers arrives. Unless this is the most manipulative editing ever, Team Etch is about to get destroyed.

"Our team dynamic is really quiet, probably a little bit too quiet. I'm a little bit nervous, because we haven't had any issues." This is what we love about Richard Blais. Even when everything is going great, he worries that there is room for improvement. Is it any wonder why BOP staffers taunt one another when we eat at Flip Burger?

When the meals begin, Dana Cowin of Food & Wine Magazine is among the first in line at Team Etch. This sends Tiffany into a panic, because they had not expected any of the regular diners to be professional food critics. Right on cue, the people at Cowin's table remark that their food is severely undercooked and she requests that the dishes be prepared again. Tiffany's walk back to the kitchen is the saddest we have witnessed since The Green Mile.

Good news, Richard Blais! Team Bodega finally has something go wrong. The kinder, gentler Dale hasn't completely let go of the rage he is taking Anger Management classes to correct. As the moment of serving arrives, the wait staff commits the cardinal sin of invading his space. The old Dale whose temper too often controlled him briefly returns. Pressing at the front of his mind is that Restaurant Wars was the challenge that caused Dale to be eliminated last time. His tension is completely understandable. Without missing a beat, Fabio intercedes by calmly stating to Dale that any and all criticisms of the servers should be directed to him. Almost immediately, Dale regrets his lashing out, which demonstrates just how far he has come in only a couple of years. If Dale wins this season, something that grows more possible each week, his mastery of his rage demons will be a primary reason why. The talent has always been there in terms of his cooking.

Of course, any snafu for Team Bodega is brief. Literally from the moment Dana Cowin reads their menu, she is ready to vote for them. As she concisely states, their menu is more fun and fun is what an eater covets from a pop-up restaurant. When Tom, Padma, Ludo and Anthony Bourdain arrive, they quickly concur with this assessment. Frankly, the producers of Top Chef are having difficulty in showing a balanced opinion of both restaurants. Whereas Etch couldn't properly cook their food from the start and are having a nightmare in terms of firing food off the line, one of the criticisms of Bodega is that a customer had difficulty eating the food out of the can it is served in. Even the front of the house is a blowout as Fabio seems to be auditioning for the prestigious title of Heaven's Waiter while Tiffany is getting slammed for her forced friendliness and too-loud fake laughter. If this were a prize fight, the referee would have already stepped in and called the bout.

By the time the meal is over, everyone but Marcel and Richard has reached the conclusion that Team Bodega has won handily. This statement exemplifies why each chef is who they are. Marcel delivers unsatisfactory food then tells himself it is much better than it is while Richard delivers a delicious meal then spends the rest of his time deciding what he could have done better to improve himself as a chef.

The producers of Top Chef try to pull a swerve by asking Team Etch to Judges Table first. Marcel is celebrating and even Angelo is starting to believe they have won. The judges quickly rain on their parade by stating that only 17 out of 76 customers chose their meal over Bodega's. When 78% of customers think the other dishes are better, a team has failed miserably. At the news of this, triumphant faces vanish and are quickly followed by unfortunate behavior.

As the various chefs are quizzed on what went wrong, Mike Isabella attempts to describe issues he and Marcel had in getting the food served to the customers. To his credit, he tries to describe both sides without demonizing Marcel. As we have come to know over his two seasons of participation, however, Marcel melts down over any and all criticism. He quickly tries to throw Mike under the bus. At this point, the pile on begins as Tiffany, Antonia and Angelo all describe his failures as a leader. Angelo, who had earlier stated that he would have fired Mike for his insubordination with Marcel, nods his head emphatically as Mike talks about all of the mistakes Marcel made as they attempted to plate dishes. What is readily apparent is that once Marcel realized the ship was sinking, he attempted to throw the women and children out of the way in order to save himself. And even that didn't work. Why? He made a second foam. Let's be clear about this.

Marcel Vigneron is addicted to foam.

There is no other explanation for his behavior. Foam is a method of food delivery that is considered dated, a relic of 1990s faux-fine cuisine that got left behind the same way that women's shoulder pads were taken out of the fashion world. Everyone knows this but Marcel Vigneron. The judges have tried to tell him. The other chefs have tried to tell him. We are certain that in the social media era, any number of completely strangers have texted him messages along the lines of "URSO Dumb. #FoamFail". It doesn't matter. He will not stop. He cannot stop. He must not stop. In Marcel's mind, Hans Gruber conquers Nakatomi Plaza unless the greatest chef known to mankind delivers the perfect serving of foam, thereby saving Holly Gennaro and Al Powell and maybe even Argyle the driver. Foam is just that important.

And while his fate is not revealed for a few minutes, foam also gets Marcel eliminated from Top Chef.

First, there is a victory lap for Team Bodega. Hosannas are heaped upon them for a meal worthy of the Gods. In fact, to hear the judges speak, it may have been flavored with Ambrosia. Fabio gloats about this as he has spent the better part of the episode reassuring Richard Blais that the meal is going well. Richard never believes him right up until the moments when they are revealed to have won and that Richard is declared the day's winner and therefore $10,000 richer. There is also a stark contrast between the torch and pitchfork behavior of Team Etch against Marcel and the lavish praise the other members of Team Bodega give Richard. His second win of the season exhibits that he is a chef's chef, a team player who is creative with his ideas and a dream to work with.

Counter that with Marcel, who spends the body of his elimination blaming everyone but himself for his failures. He's a punk kid with deep-set insecurities who overcompensates by pretending to possess a greatness he never demonstrates. We wish him good riddance and hope that he is never seen on Top Chef again.