Holiday Movie Forecast
By Michael Lynderey
November 19, 2010
BoxOfficeProphets.com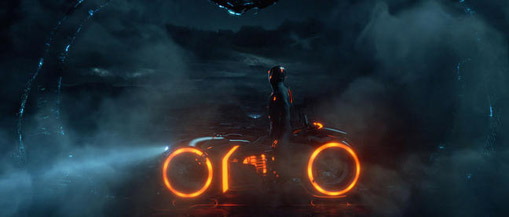 ---
This is a big, expensive winter we're heading into, with younger audiences especially getting a handful of high-profile releases in their name, and the little movies mostly festering underground, looking for a chance to break through into the light. But the big question will be resolved on a much higher plane of existence: namely, can Tron take the winter crown from yet another Harry Potter sequel?

1. Harry Potter and the Deathly Hallows - Part 1 (November 19th)

Part 7... another one of these?! When will they ever stop? It should have been the last, nine years after the first. But just like any number of horror movie serial killers (though considerably less gracefully), Harry Potter just keeps on ticking, bringing with him entry after entry of his decidedly never-ending series of misadventures. It does appear that the Harry Potter series could possibly - just maybe - still have some fans, somewhere, and that minuscule handful of devotees may well translate to another $300 million+ on the tab, as has happened once in a while. Winter legs will help. And depending on what Tron ends up with, Potter the Seventh could be the biggest movie of the season. Matter of fact... count on it.

Opening weekend: $115 million / Total gross: $316 million

2. Tron: Legacy (December 17th)

This is the big 3D science fiction movie of the month, and coming in just 364 days after the release of that other 3D extravaganza - the one that forever changed the face of cinema (or at least I think it did). Indeed, Tron: Legacy is so clearly poised to be this year's Avatar that it seems annoying if obligatory to want to ask the usual questions - like, for one, will mainstream audiences be interested in the sequel to a film released a few years before its lead actors were even born? Does the trailer fail to present a clear story, lacking an easily-explainable plot, conflict, and villain? Has the 3D wave been muted some and, do the special effects, while attractive, really guarantee a monster hit? And don't these questions sound awfully similar to the complaints and dismissals hurled Avatar's way just a few weeks before its release? That cryptic note aside, this would be the film I'd safely peg as at least the fall's second biggest, if not for a certain comedic transplant from July that's going to roll into town by Christmas Day (more on this later). But, December's biggest or not, Tron is sure to rake in $200 mil at the mildest, not to mention make stars out of Garrett Hedlund and Olivia Wilde, and annoit Jeff Bridges indubitably as the master of ceremonies of December 2010. Glad to see it.

Opening weekend: $59 million / Total gross: $225 million

3. Little Fockers (December 22nd)

Here's a film that was forcibly dragged off from its original July 30th date and ejected smack dab into the Twelve Days, a move that frankly may have added as much as an extra $100 million dollars to the box office total! Yes, it's another high-concept comedic extravaganza sequel, and original cast-wise, the gang's all here (yay...). Bottom line: obliterating all predictions, projections, forecasts, and tea card readings, 2004's Meet the Fockers grossed a jaw-dropping, if not particularly knee-slapping, $279 million (please do not ask how much that adjusts to). If tasked to comprise a list of reasons why Little Fockers will, in fact, not repeat its predecessor's uncanny box office bombardment, I would come up severely short of anything but the expected "well, gee, it's been six years, so, really..." Yes, my friends, it has been six years. But even if times change, big-star family comedies with a recognizable brand name stay the same forever. Just be glad it's not called Meat the Fockers.

Opening weekend: $97 million (5-day) / Total gross: $216 million

4. Yogi Bear (December 17th)

Another 3D film, another '60s cartoon adaptation, another massive income haul for the holidays. Yes, Yogi Bear is but one of the season's extravagant number of children's entertainments, and it's got a real leg up on the competition: with the aforementioned credentials, it's an obvious and assured descendant of Alvin and the Chipmunks - the little film that brought in $200 million not once but two times now. Yogi's live-action cast doesn't seem to have been played-up in the trailers much, and indeed, this one's going to be all about the CGI-animated title character (voice o'Dan Aykroyd) and his pet sidekick (Justin Timberlake, nearly unrecognizable, and who should be receiving his Golden Globe nomination for The Social Network just as this film rolls into town). All in all, am I perhaps out of line in assigning an $162 million total to a '60s cartoon bear? Maybe. But the history books are on my side here, whether I like it or not.

Opening weekend: $43 million / Total gross: $162 million

5. The Chronicles of Narnia: The Voyage of the Dawn Treader (December 10th)

This is one I was somewhat looking forward to, at least from an academic point of view. After all, it's the surprisingly- (hey, I was surprised) produced sequel to one of summer 2008's rare box office disappointments, a bold move on the studio's part that may well pay off, especially considering diminished expectations. I can't tell much of a plot or villain from the trailers (The White Witch returns?), but fantasy and the Narnia brand still sell. And while it doesn't look like this third film will capture either the month's special effects slot, nor be its definitive children's film, it still ought to coast on name recognition and family-friendliness, and reach one hundred million, at the least - even if it won't be beating up on a certain CGI forest-dweller. After all, that release date's just perfect to restore some of the series' lost status quo, even if you won't get all the 2005-era audience back.

Opening weekend: $48 million / Total gross: $133 million

6. Gulliver's Travels (December 22nd)

Here's a title that's followed the same brilliant model as Little Fockers: in moving a potentially-unpromising June release into a lucrative December slot, the studio's turned an undefined summer film into what should be a holiday-time special effects blockbuster. That's the good news. The bad: considering four of the five films listed directly above this one, it certainly won't be the only kids-aimed big-budget entertainment in town. Its own merits are perhaps modest: Jack Black's live-action vehicles have been hit-and-miss as of late, and he's certainly going to be the main attraction in this one; the story seems familiar enough, even if it has been recast as a comedy with some sprightly actors (Emily Blunt and Jason Segel?). So what we've got isn't as unabashedly commercial as Yogi Bear or as markedly solemn as Narnia. But it could still pull its weight.

Opening weekend: $44 million (5-day) / Total gross: $124 million

7. The Tourist (December 10th)

The first real adult-aimed non-comedy on this list, and even then it might be kind of funny. How bizarre it is, though, that we once again find ourselves with the plot of The Bounty Hunter, Killers, and Knight and Day (a know-nothing civilian dragged into gunplay by an omnipotent mystery man) - albeit with a gender switch, this time, as Johnny Depp is made the target of assassins, courtesy of Angelina Jolie's conniving temptress. Jolie, looking excessively ravenous, is certainly playing to type there, but Depp's been cast as a character a lot less self-aware than his usual lot of playful misfits. The trailer doesn't really distinguish The Tourist from the other films of this sort, but star power - that ever-elusive yet always potent box office aphrodisiac - is surely with this picture, and that's one factor that might be more important than normal around the holidays. That said, barring extremely positive reviews, The Tourist represents my $100 million cut-off point this holiday season. Would be glad to be wrong.

Opening weekend: $24 million / Total gross: $96 million

8. Tangled (November 24th)

To get the gist of Tangled, one only has to examine the plot: what we have here is another comically-skewered hero to the rescue... another feisty princess... yet more parodic plays on fairy tale motifs... Yes, it all sounds like a Shrekian pop culture riff, with the voices of Mandy Moore (long-time no see - and no see again in this movie, sadly) and Zachary Levi, in the tradition of the somewhat noticeably quirkier Mike Myers and Cameron Diaz. While the similar Happily N'Ever After probably represents the box office nadir for this subgenre, Tangled comes from Disney, after all, and taking up the Enchanted slot of yesteryear certainly ought to help. Still... $100 million? Just three weeks after Megamind? Five days after Potter? Isn't that asking a little much? Surely not every trendy CGI fairy tale is going to get to three digits this year, right? ...right?

Opening weekend: $30 million (5-day) / Total gross: $79 million (or $100 million?)

9. The Fighter (limited December 10th; wide December 17th)
Here's a Mark Wahlberg-Christian Bale team-up that's a gritty sports movie, set in Boston and reminding one off-handedly of Wahlberg's own film Invincible, except with a whole lot more Oscar bite. Amy Adams, no stranger to leggy holiday movies, is on hand to up the female factor. Something tells me the reviews will be good, and that, along with star power and awards buzz, ought to run this picture sturdily enough for a month or so. And when it comes to seething on-screen anger, aren't Wahlberg and Bale just a perfect match?

Opening weekend: $14 million / Total gross: $68 million

10. How Do You Know (December 17th)

Not a very catchy title, that, but How Do You Know represents the newest addition to an old-line, time-honored staple - the big-star holiday dramedy. And it's directed by a man who's certainly made his share: James L. Brooks, helmer of Terms of Endearment, As Good as It Gets, and Spanglish. The cast is well-assembled: Owen Wilson, on the rebound, Reese Witherspoon, still a draw, Paul Rudd, no stranger to mid-size hits, and Jack Nicholson, a familiar presence in Brooks' holiday repertoire. That's a solid roll call, but the trailers (save for one line) don't particularly excite me, and the 500-pound Focker machine (don't ask) is driving into town just five days after How Do You Know bows. So, yes, while this type of movie can usually coast past $100 million by January 15th, with this one, put me down as a wobbler.

Opening weekend: $17 million / Total gross: $62 million

11. Love and Other Drugs (November 24th)

The Thanksgiving weekend, as always, packs a lot of quantity, so what does Love and Other Drugs bring to the table? It's got Jake Gyllenhaal and Anne Hathaway frolicking in nubility (that's a real word), it's sort of about the invention of Viagra (!), it contains a plot twist (?) that's not been much advertised in trailers, and it tags along that masterful character actor, Oliver Platt - who is a major box office draw, I assure you, or at the very least ought to be one. All in all, it really doesn't look like your garden-variety Ed Zwick picture (no historical battle scenes or impassioned speeches), but the stars should give it some pull, especially if it gets a good review or two - and the film may well have the momentum to stick around a little into December, even if it won't go all the way to the new year.

Opening weekend: $24 million (5-day) / Total gross: $61 million

12. True Grit (December 22nd)

The Coens are back in serious mode, remaking a classic (unseen by me...) and bringing along a line-up of decidedly awards-friendly thespians: Jeff Bridges, Matt Damon, and the inimitable Josh Brolin. The trailers have just the right tone, playing this up as a slightly droll if potentially violent western, and Bridges is put to good use in what looks like another effectively off-kilter characterization. Since the reviews are likely to be unavoidably gushy, True Grit ought to end up among the Coens' higher grossers (not that they care about such things). That may also be good news for Damon, who's been extremely consistent on that $30 to $39 million front lately, a four-film trend that this one will likely break. Not that he cares about such things, I'm sure.

Total gross: $57 million

13. Burlesque (November 24th)

At last, it is time for Christina Aguilera's big-screen debut, and the first cinematic role for Cher in years, with some choice supporting players (Stanley Tucci, Kristen Bell, Cam Gigandet) and what sounds like a decent soundtrack. Oscar aspirations are probably a little unrealistic, and the naughty edge will cut into income from the younger demographic - so this one's a little different from some of the big musicals we've run through these last few years. And will Burlesque be a little too niche-y? Probably. But with good reviews, it can ride that niche into a sizeable fortune. If it's bad, though, comparisons to The Producers and Rent might be a little too founded for comfort.

Opening weekend: $19 million (5-day) / Total gross: $53 million

14. Faster (November 24th)

We arrive once again upon the case file of one Dwayne Johnson, an actor who has travailed back-and-forth between action films and kid stuff - and it looks like this one's more of the former. Faster doesn't seem to have much of a clear hook, but The Rock should never be counted out. Indeed, there's been a recent tradition of releasing B genre movies on Thanksgiving (Hitman, Transporter 3, and Ninja Assassin come immediately to mind). Those films topped out about $40 million a pop, and Faster will probably beat up on some of those numbers, if not resoundingly so. There's a box office reason, after all, why appearing in kid stuff instead can seem like such a good idea at the time.

Opening weekend: $21 million (5-day) / Total gross: $48 million

15. The Next Three Days (November 19th)

The action thriller sweepstakes get another entrant, and one with some serious pedigree: the film's star, Russell Crowe, is a decent draw, and the directing and co-writing credits are by the prestige-evoking name of one Paul Haggis. There's some decent action in the trailer, and the prison-break shenanigans unavoidably remind one somewhat of Law Abiding Citizen, certainly a decent hit if there ever was one. Liam Neeson's also around for one key trailer scene, long enough to make the unmistakable connection to his own film Taken, another picture where an angry man sets things straight. It's a real busy month, though, even for adults, and barring some real critical adoration, The Next Three Days probably isn't going to break out. Even if his wife does.

Opening weekend: $14 million / Total gross: $42 million

16. Limited releases

As is the norm at awards time, the studios flood open their gates and unleash a maelstrom of serious, critically-acclaimed dramas, meant to enlighten the unenlightened, expand those minds that need expanding, and reap more than a handful of nominations from a seemingly unlimited number of awards committees. Most of us little people won't see these films at a local theater until January, but some note of their existence probably has to be made.

For one, there's Country Strong, with Gwyneth Paltrow and Tim McGraw as disgruntled (?) country singers. On the darker side, the Natalie Portman-Mila Kunis ballet hook-up Black Swan rolls into town, and the trailers for that one have certainly effectively played up the film's thriller elements. Elsewhere, Helen Mirren duels with Shakespeare in The Tempest, Nicole Kidman and Aaron Eckhart headline the family drama Rabbit Hole (yes, I'm sure someone dies), Ryan Gosling romances Kirsten Dunst and Michelle Williams, though not necessarily in that order, and definitely not in the same movie (you've gotta see All Good Things and Blue Valentine to collect 'em all), and Sofia Coppola returns with another put-down of celebrity life, I think, with Somewhere. The box office thunder this season is not likely to be on these films' side, even though some of them may well be very, very good. Such is life.