Friday Box Office Analysis
By Kim Hollis
September 4, 2010
BoxOfficeProphets.com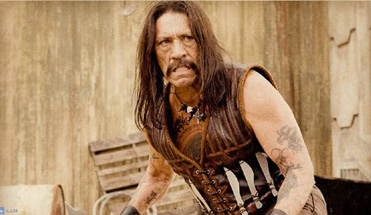 ---
Labor Day brings a few new films to theaters, but it's obvious that people are ready for other things, like college football.

Machete

Based on a fake trailer that played in the middle of 2007's Grindhouse, Robert Rodriguez's Machete finds itself at the top of the heap for Friday, though that's not going to hold for the entire weekend. If we look at weekend multipliers, Grindhouse itself achieved only a 2.3, though it's not quite directly comparable since it didn't open on Labor Day Weekend. Thus, we'll also look at a couple of releases from that holiday that are in the same ballpark. Halloween, also from 2007, had only a 2.4 multiplier for the three-day portion of the weekend. I guess we can safely split the difference between the two at 2.35, which would mean that Machete should ride its $3.9 million Friday to a three-day total of $9.2 million (the studio may estimate higher though it's not necessary since there will be holiday totals, too).

The American

George Clooney's serious looking spy film is right on Machete's heels with a $3.8 million Friday. This means it's going to win the weekend, as the more adult-oriented fare will have better holdover. 2008's Traitor might serve as a decent comparison. It also featured a star of Ocean's 11 and had a darker theme and tone. Like The American, Traitor also opened on Wednesday. It had a remarkable 3.6 multiplier. I wouldn't necessarily expect the same for The American, but a 3.1 might be doable. That would mean an $11.8 million three-day total that will probably be estimated up to at least $12 million. It also earned $3.1 million on Wednesday and Thursday, so it's going to be looking pretty decent as far as its totals go once Labor Day numbers are included.

Going the Distance

Our final opener is the Drew Barrymore/Justin Long romantic comedy Going the Distance, which seemed cute enough, but earned only $2.2 million on Friday. It should have some okay holdover through the weekend, though, and could see a three-day total of $6.6 million.

Notable Holdovers

Takers and The Last Exorcism both fell quite a bit from their previous Friday, with Takers dropping 59% and The Last Exorcism slipping a gaudy 76%. They'll both be happy to be part of a very, very mediocre Labor Day weekend overall.