Weekend Forecast for August 13-15, 2010
By Reagen Sulewski
August 13, 2010
BoxOfficeProphets.com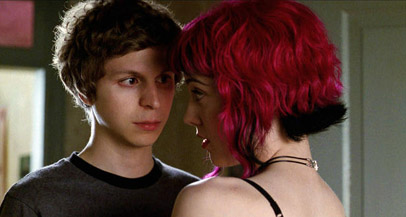 ---
You want star power? You've got it in spades this weekend, with three films that feature some of the brightest wattage actors for several different generations of actors.

The biggest collection belongs to The Expendables, although a large portion of them may be eligible for AARP membership. A long time dream project of Sylvester Stallone, it's an old-school '80s-style macho action movie with guns and knives and explosions and bad guys and explosions and fire and grunting and explosions. He directs and stars with a group of current and former action stars (at one time, virtually anyone who's ever held a gun in a movie was rumored to be in this film) including Jason Statham, Jet Li, Terry Crews, Steve Austin, Mickey Rourke, and one-time foe Dolph Lundgren (Bruce Willis and Arnold Schwarzenegger also feature in the ads, but have only glorified cameos). There's a couple of girls in the cast too, but I think they snuck into the set somehow.

Stallone's crew of mercenaries travels to South America to overthrow a dictator – even the premise is '80s bound – and, well, they shoot a bunch of things. There's not a lot more to it, and you're either excited by this group of stars or you're not.

People obviously seem willing to give Stallone another chance to be good again – the $17 and 18 million opening weekends for Rocky Balboa and Rambo are clear on that point – and he's reciprocated by giving audiences what it seems logical that they'd want from him. Gone, or at least diminished, is that destructive ego that produced generic, humorless films like The Specialist and Daylight. Not to mention that there's enough stars in this that he couldn't hog the spotlight even if he wanted to. I think there's enough curiosity that The Expendables, on its 3,200-plus screens, should be able to win the weekend with around $26 million.

The biggest single star belongs to Eat Pray Love, in the form of Julia Roberts. The film is an adaptation of the Elizabeth Gilbert memoir of how it's great to be rich, pretty and to have the time to travel around Europe basically forever (is it any wonder this woman's been on Oprah multiple times?) Wish-fulfillment on a grand scale, it's a self-help book disguised as a romantic comedy, or maybe the other way around – How Julia Roberts Got Her Appetite Back.

In addition to the Big Toothed One, there's a collection of himbos and/or other love interests for her to bounce around, including Billy Crudup, James Franco, Javier Bardem and Richard Jenkins (~one of these things is not like the others/one of these things just doesn't belong~), though it hardly matters for the purposes of the movie. Roberts actually hasn't been bulletproof as a box office draw for sometime, but in the right role (and this feels like a return to form for her), she can easily be a huge draw for women. Certainly not the kind of event like Sex and the City 2 (read that as sarcastically as you may like), but surely more successful than, for example, Diane Lane's Under the Tuscan Sun. Opening on a little over 3,000 screens, Eat Pray Love should find about $21 million worth of business this weekend.

While the names in Scott Pilgrim vs. The World may not compete with the names in some of the other films out in release on an absolute scale, if you're under 25, most of them are a pretty big deal to you (not to leave out over-25s who have their fingers on pop culture). Michael Cera stars as the title character of this adaptation of the … well, not exactly underground, but not exactly mainstream either graphic novel series, about a Toronto 20 something who finds himself in an epic battle (rather literally) among his new girlfriend's seven evil exes.

Standard stuff, right? In the hands of Edgar Wright, director of Shaun of the Dead and Hot Fuzz, it becomes a hyper-kinetic and idiosyncratic paen to comic book and video game (especially of the NES variety) logic, with an exceedingly literal translation of those elements – a language of hit combos, leveling up, and end bosses (also, throw in a big dose of indie rock). Either this metaphor makes perfect sense to you, or you're completely lost and should find a seat in something else at the multiplex this weekend. It's the first love story specifically designed for the Ritalin generation.

Does that sound intimidating or a little alienating? I wouldn't be surprised. As such, it's going to really limit its audience to the already initiated, perhaps catching on as a cult film later. But, as we're fond of saying around here, being a cult film means you have to fail at the box office first. The series is popular enough that it being an outright bomb (or Bob-omb – trust me, if you know the series, you'd find this very funny) isn't likely, but great success seems out of its reach.

Cera is reaching the point of over exposure with what seems like his standard milquetoast character, so he's unlikely to be the cause of any breakout. Neither, perhaps, are any of the other young name actors like Mary Elizabeth Winstead, Anna Kendrick, Kieran Culkin, Chris Evans, Jason Schwartzman or Brandon Routh, but added together it's a pretty impressive collection. Add this all together and I think you get a solid opening weekend of about $14 million.

The Big Wheel of Will Ferrell movies stopped on "hit" with The Other Guys, which opened to $35 million last weekend. The bizarro buddy cop comedy got some surprisingly solid word-of-mouth thanks to the pairing of Ferrell and Mark Wahlberg. At this point in his career, Ferrell's unlikely to sneak a movie up on the public, so I highly doubt there's a leggy performance a la The Hangover in the cards, and even okay word-of-mouth means a pretty steep drop. Look for around $20 million this weekend.

Inception fell out of top spot for the first time since its release almost a month ago, but has continued to impress in its staying power, putting $235 million in the bank as of Wednesday. Love or hate the movie, the success of a film that attempts to be cerebral has to be encouraging. Look for around $12 million this weekend, with a $300 million final total still a possibility.

The 3D revolution failed again last weekend, as Step Up 3D earned just $15 million in its opening weekend, down significantly from the first two films in the series' takes. Whether this is technology backlash or just dance film fatigue, it's not a hopeful sign for this series. I expect about $7 million here.

Salt's new-school action is finding some success with Angelina Jolie in the title role – it'll pass the $100 million mark sometime this weekend but has proven itself to be no Jason Bourne series. A franchise isn't unthinkable, but we're very much in wait and see mode. Give this $6 million for the weekend.

Steve Carell's two projects in theaters come face to face for yet another weekend, with this being the weekend that Despicable Me leaves Dinner For Schmucks in the dust in the weekly charts (it's already uncatchable in terms of overall gross). The take home message here is that Carell needs to diversify his roles, and that he's probably getting out of The Office at the perfect time. Give each of these films about $5 million in this frame.