Friday Box Office Analysis
By Tim Briody
July 10, 2010
BoxOfficeProphets.com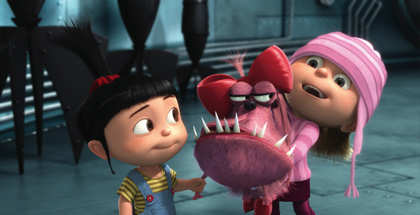 ---
[tm:4826_]Despicable Me[/tm]

The 3D animated pic from Universal opened to a strong $21.7 million Friday. This is easily the biggest animated hit from the studio in awhile and is in line for a very big weekend. With [tm:2047_]Toy Story 3[/tm] having essentially shot its wad (though at $324 million and counting), the timing was perfect for something as well received as Despicable Me. It's looking at a weekend of nearly $70 million.

[tm:4972_]Predators[/tm]

A reboot of sorts to the Predator franchise (hey, what's 20 years between sequels?), the action film was met with $10.5 million on Friday, good for third place. This is certainly a decent enough opening, and the reviews were surprisingly positive. I expect it to tail off fast after this weekend, but an opening take of $28.3 million is definitely solid.

Notable Holdovers

[tm:4778_]The Twilight Saga: Eclipse[/tm] earned $11 million on Friday. With the biggest day of box office occuring on its Wednesday release, the film is spared the embarassment of an 83% Friday-to-Friday drop, and instead is only off 61%. A multiplier call this weekend is a little tricky as the first two Twilight entries were November releases, with the second weekend coming during Thanksgiving. We'll go with something around a 2.8, which would be a good rebound from the 2.3 it had during its opening weekend proper. That's a $30.8 million second weekend for Eclipse.

Much like The Happening, [bp:4219_]M. Night Shyamalan[/bp]'s [tm:4521_]The Last Airbender[/tm] suffers a second weekend collapse. After a solid opening weekend, The Last Airbender falls 68.8% from last Friday to $5.2 million. Give it a second weekend of $15.2 million.

With a weak lower half of the top ten, indie comedy [tm:5035_]Cyrus[/tm] sneaks into the top ten with $365,000 on 200 screens. It should make the tenth spot when the estimates roll in as well, with around $1.2 million.