Friday Box Office Analysis
By Kim Hollis and David Mumpower
July 3, 2010
BoxOfficeProphets.com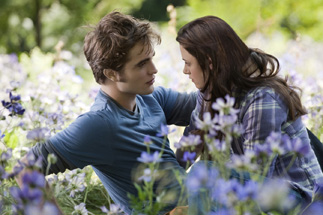 ---
Instead of fireworks, the word of the weekend is "bedazzled."

The Twilight Saga: Eclipse

People with an affinity for shiny guys with bad hair were out in force again on Friday as Eclipse earned another $28.5 million on Friday. This is an 18% uptick from Thursday, but possibly not as high as what it could have been. The film is already over $120 million and still has the remainder of the July 4th weekend to accumulate some more cash. The only question is how the movie will perform with July 4th falling on a Sunday. Will it lose audience on the actual holiday, with families going to picnics and fireworks, or will the 4th give Eclipse a boost?

The perfect comparison film for this case is Spider-Man 2, which had the same calendar configuration to work with. That film's biggest day of box office was also on its first Wednesday, when it accrued a whopping $40.4 million. After falling 41% on Thursday to $23.8 million, Spidey 2 increased 36% to $32.5 million on Friday. We can see that Eclipse is not holding as well as Spider-Man 2, but that's less important than the knowledge that Spider-Man 2 had a 2.72 multiplier from Friday-to-Sunday, the last time July 4th fell on a Sunday. It's reasonable to expect somewhat similar performance for Eclipse, but probably not quite as high. A 2.55 seems more reasonable here, which would give the film a three-day total of $72.7 million.

The Last Airbender

As for M. Night Shyamalan's latest gift to critics, The Last Airbender held just about steady on Friday, earning $16 million yet again. If you're looking for a film that will certainly be impacted by family activities on Independence Day, this one is it. It should be able to earn $41.6 million for the three-day portion of the weekend. This is probably a lot better than it deserves, given the reviews, but it is a great option for families with boys.

Notable Holdovers

Grown Ups could probably be expected to lose about half its audience, as Adam Sandler films can actually have a bit of a rush factor. This turned out to be the case as the movie fell 52% to $7 million. It should come in right around $20 million for the three-day portion of the weekend.

Knight and Day dropped 44% from last Friday to $3.4 million, which is perhaps a little higher than one would like to see, but it should even out a bit over the three days. Look for a weekend total of $12.1 million.