Weekend Wrap-Up for May 14-16, 2010
Robin Hood On Target; Iron Man 2 Slips
By John Hamann
May 16, 2010
BoxOfficeProphets.com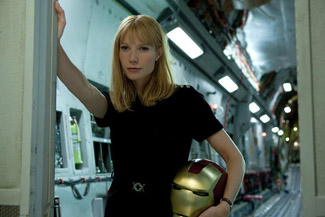 ---
There were three hot topics at the suddenly sizzling summer box office. After Iron Man 2 posted a $128 million opening weekend, box office analysts were closely watching to see where the fifth biggest opener of all time was going to end up following its sophomore frame. Secondly, after a string of soft openings, Russell Crowe stepped back into summer this weekend with Robin Hood, and Hollywood eyes were watching to see if a star-driven, effects-lite picture could open in early May. Lastly, we are watching Amanda Seyfried in Letters to Juliet. Seyfried is a definite up and comer, and could add another hit to a resume that includes Mamma Mia! and Dear John early in her movie career.

The number one film of the weekend is Iron Man 2, but the showdown with Robin Hood was much closer than anyone expected. Iron Man 2 had a second weekend gross of $53 million for Marvel Enterprises, and drops a higher than expected 59%. Now out to 4,390 venues (ten more than last weekend), the Robert Downey Jr. starrer had a venue average of $12,073. Iron Man 2 grossed $31 million from Monday-to-Thursday and crossed the $200 million mark on Sunday, its tenth day of release, taking a full day longer than expected. Iron Man 2 has a ten day cume now of $212.2 million. After a strong start, this has to be a worrisome plunge for the folks at Marvel, but despite it, this is going to be a huge film for the studio, as its matched its domestic total to the budget after only ten days of release.

Compared to its fellow huge openers, Iron Man 2's 59% plunge is quite big. The biggest opener of all time, The Dark Knight, dropped only 53% to $75.2 million, after opening to a record-bashing $158.4 million. 2007's Spider Man 3 dropped a similar 62% to $58.2 million after debuting with $151.1 million (like Iron Man 2, it started the silly season in 2007). The aberration in the top five, Twilight New Moon, opened to a staggering $142.8 million, and quickly dropped an embarrassing 70% to $42.9 million. New Moon was released in late November 2009, and is the only picture in the top five not released in summer. Pirates of the Caribbean: Dead Man's Chest dropped 54% to $62.3 million after opening to $135.6 million in July 2006. Finally, the original Iron Man dropped only 50% to $51.2 million in 2008, and shows how the mighty have fallen. Iron Man 2 steps away from the trend (without New Moon) with its large drop, and because it had a smaller number on its opening weekend than movies like Dead Man's Chest, it's a troublesome sign for the legs of the Iron Man sequel.

So why the big drop for Iron Man 2 compared to the original, and compared to the other films in the top five? There are a few reasons, but the biggest is simply the dreaded "Sequelitis," and more simply the phenomenon of the summer calendar. Sequelitis often follows big originals like Iron Man. A large following for a picture or a character has been created, usually very well (like in this case). The follow-up opens bigger (Iron Man opened to $101 million, Iron Man 2 to $128 million), but then shrinks twice as fast. With a property like Iron Man, expectations are incredibly hard to meet for the hardcore fans of the franchise, or even the genre. The early reviews for Iron Man 2 showed exactly that, where impartial critics relied heavily on what the original delivered, instead of looking at the sequel based on its own merits. They aren't the only ones. When asking friends whether they liked Iron Man 2 or not, the natural comparison is to the first film, and they say, "not as good as the original." This makes word-of-mouth instantly somewhat negative, despite the film receiving an A Cinemascore.

The summer calendar didn't give Iron Man 2 a leg up either. The second weekend of the summer season is notorious for the letdown, as this frame usually follows some sort of gargantuan opener, or a blockbuster opens and tends to hide trouble underneath the number one film. Last year, it was Angels and Demons, opening softly at $46.2 million (the weekend was propped up by the second weekend of Star Trek). In 2008, The Chronicles of Narnia: Prince Caspian imploded, opening to only $55 million (the overall box office was propped up by the second weekend of the original Iron Man). In 2007, Spider-Man 3 was supposed to be enjoying its second weekend, but as mentioned above, it plunged 62%, and the bad news didn't end there. Four other openers (with more than 1,000 screens) debuted that weekend, and none grossed more than $10 million, including the sequel to 28 Days Later. Finally in 2006, the entire box office fell apart, with the top 12 films earning only $85 million, thanks to the implosion of Poseidon and Mission: Impossible 3.

Russell Crowe and Robin Hood finish second, and despite an opening in the mid-$30 millions, I still think Universal, Crowe and Ridley Scott are getting away with one here. The $200 million-budgeted Robin Hood opened to only $37.1 million from 3,503 venues, or about 900 fewer than Iron Man 2. With a star who is nuts, reviews that were soft, and a critical reception at Cannes that resembled a golf clap, Universal should be happy that this one didn't go in the sink. It never really mattered about the domestic gross of Robin Hood anyway, as this one is going to clean up overseas, crappy or not. Robin Hood was 45% fresh at RottenTomatoes, and the marketing didn't draw oohs and ahhs, that's for sure.

For Russell Crowe, this Robin Hood carries a better result than his last couple of films, and will be his first non-flop in more than a while. His last two flicks disappointed: State Of Play opened to $14.1 million and finished with just $37 million for Universal, against a budget of $60 million (worldwide gross was $91 million, so it may have been a push for Universal). Body of Lies, also made with Ridley Scott, opened to $12.9 million for Warner Bros. in 2008. It finished just short of $40 million with a production budget of $70 million (again, the worldwide cume almost saved this one, as it earned $75 million overseas). Since 2003, Russell Crowe had only one film open over $18.5 million. That was American Gangster, where he took second billing to Denzel Washington, who should really be thanked for the big opening and $130 million domestic gross. Bad flops for Crowe over the last ten years include Proof of Life ($10.2 million opening, $32.6 million domestic finish, $65 million budget); Cinderella Man ($18.3 million opening, $61 million finish, $90 million budget); A Good Year ($3.7 million opening, $7.5 million domestic finish, $35 million budget). This guy is definitely not the best bet in the movie going world, and it surprised me than Universal would gamble on him for a star driven, summer event picture that could be franchised.

For Robin Hood's director, Ridley Scott, this is a throwback to his 2005 Fox film, Kingdom of Heaven. Considered a domestic flop, Heaven opened to a much softer than expected $19.6 million stateside, and finished with a domestic tally of $47.4 million, $80 million short against its $130 million budget. The game changer was a huge $164 million overseas total, which turned Kingdom into a $211 worldwide earner, and a win for Fox. Kingdom of Heaven was my first in your face example that movies were no longer made with North Americans in mind – the audience was now global. This is why Universal gambled on Crowe, as he is considered more of a global draw than a domestic one.

The studio behind Robin Hood, Universal, was in desperate need of a hit. They are currently last amongst major studios, with only a 5.7% market share so far in 2010, which is only a nose ahead of upstart Lionsgate, which has a 5.1% market share. Universal is simply having a horrible year so far (or horrible decade), as everything they touch turns to stone. Their first film in 2010, Leap Year with Amy Adams, garnered only a $9.2 million opening and a $26 million domestic finish. The Wolf Man, which looked like it could possibly turn things around, opened to a not bad $31.5 million, but then imploded, finding only a $62 million finish against a $150 million budget (or more). Finally, Matt Damon in Green Zone seemed like a sure-fire winner, but it took place in Iraq, so... it was a $14.3 million opening with a $35 million domestic finish, despite a $100 million budget. At the very least, Robin Hood will remove the stench of failure from Universal, but remember this: the Kevin Costner Robin Hood earned $165.5 million domestic – a number this Robin Hood will never see. It also earned $225 million overseas, and had a budget of only $48 million - and all of that is in puny 1991 dollars.

Finishing third this weekend is Letters to Juliet, starring Amanda Seyfried, who shows she can open a film on her own. While not huge, Juliet did prove to be effective counter-programming against the likes of Iron Man 2 and Robin Hood, and will likely go down as a win for Summit Entertainment. Letters to Juliet opened to a not bad $13.8 million from 2,968 venues, and had an average of $4,633. It cost Summit $30 million to make, but The Hollywood Reporter says they reduced their risk by selling off the foreign rights (I would have sold the domestic rights and kept the foreign, but that's just me). Letters to Juliet was mixed almost down the middle at RottenTomatoes, coming in at 44% fresh.

For Seyfried, Letters to Juliet is another notch in the ingénue's box office belt. Seyfried had her coming out party in Mamma Mia!, flanked by the likes of Meryl Streep. Mamma Mia opened to $27 million in 2008 before going on to earn over $600 million worldwide. She then took a misstep on the Megan Fox train (I'll blame Michael Bay for that too), as she appeared in Jennifer's Body with the Transformers star. That one flopped, opening to $7 million and finishing with just $16.5 million. She then opened Dear John to $30 million – basically on her own, but with the addition of the Nicolas Sparks' audience. Despite being terrible, it finished with over $80 million in domestic sales. What Seyfried needs now is good film to appear in, and she could be the next Julia Roberts.

Fourth spot goes to the urban comedy Just Wright, with Queen Latifah and rapper Common. This small film from Fox Searchlight opened to $8.5 million from only 1,831 venues. It had an average of $4,642. For Queen Latifah, this is on the lower end of her usual openings, as she has appeared in very few films that opened to less than $10 million (2008's Mad Money was her first sub-$10 million debut since 2004). Just Wright was likely made on the cheap, given the studio and male lead, so if Searchlight can get this one to $20 million, they just might have a small win.

How to Train Your Dragon slips to fifth, but considering it's in its eighth weekend of release, the result isn't too bad. The 3D spectacle earned $5.1 million and was off 23% compared to its previous frame. The Paramount/DreamWorks Animation production has now earned over $200 million both overseas and stateside, against a production budget of $165 million.

Sixth goes to A Nightmare on Elm Street. The $33 million opener has fallen fast and dramatically over the last two weekends. After slipping 72% (!) in the last frame, this weekend ain't much better, as Freddy drops another 48% to $4.7 million. Good thing this was a winner after one weekend, as the $35 million picture has a gross so far of $56.1 million.

Date Night is seventh as it enjoys its sixth frame in release. The Tina Fey/Steve Carrell picture earned $4 million and dropped 27%. Date Night, which cost Fox $55 million to make, has now taken in $86.7 million domestically, and another $40+ million overseas.

Eighth, ninth and tenth have totals so low they are hardly worth mentioning. Eighth goes to The Back-Up Plan, J-Lo's near miss, which earned $2.5 million and has a total of $34.2 million. Ninth is Furry Vengeance, the film that should not be seen by anyone, which earned $2.3 million and now has a puny total of just $15.1 million. Finally in tenth is Clash of the Titans, the seven-weekend old throwback from Warner Bros. Clash took in $1.3 million, has a domestic total of $160.2 million, and an overseas cume over $300 million.

Overall, despite the big drop from Iron Man 2 and a so-so opening from Robin Hood, the box office still had a better weekend than last year. A year ago, Angels and Demons was on top with $46.2 million, which led the top 12 films to $130.8 million. This year, the top 12 managed $134.4 million. Next weekend, things could get even more interesting. Shrek Forever After opens – in 3D – but has some bitterly bad reviews thus far. On the other hand, MacGruber also opens and has been receiving some surprisingly good reviews. Check back next weekend to see how it all rolls out.