Friday Box Office Analysis
By Kim Hollis
May 1, 2010
BoxOfficeProphets.com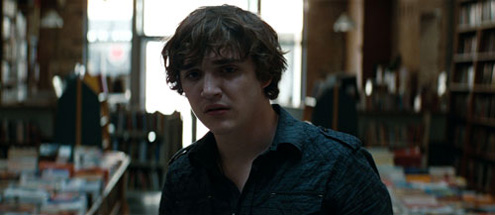 ---
Remember back when you weren't born yet and your parents used to watch Nightmare on Elm Street movies? No? The Internet has ruined all of your minds. Anyway, Friday box office came with a subtitle yesterday - It Came from the '80s. And kids across the nation who have no idea who or what a Dokken is decided to see what their parents liked before they got old.

The end result is that Nightmare on Elm Street opened to $15.9 million, including $1.6 million in Thursday midnight sneaks. For a title with a $30 million budget, this is a breathtaking single day of box office. Yes, it falls short of Friday the 13th's $19.3 million debut, but that was always expected. Since the two titles are symbiotically linked in the minds of horror aficionados, the atrocious quality of that film was always going to negatively impact this one, at least somewhat. Friday the 13th's $40.6 million is almost certainly out of reach for this weekend, but you should shed no tears for New Line Cinema, a studio that has triumphantly introduced a new generation to the genius of Wes Craven.

One other note for those of you interested in all things Iron Man: the sequel is already available for consumption in 21 territories including Australia, France and Russia. The title you cannot watch until next Friday has earned $10 million in these territories after only two days in release. These locations represent 3,200 out of the 6,500 play dates the film will have abroad. It expands into 32 more markets next Friday alongside its North American release. It is historically rare for a tentpole title to be exhibited internationally this far ahead of domestic release. The fact that Iron Man 2 has does so has to do with calendar configurations, a holiday this continent largely ignores (May Day), and an onslaught of upcoming projects that are expected to be strong international performers.

There was another opener this weekend, though we couldn't possibly blame you if you chose not to know about it. Furry Vengeance had an awesome title but not much else, pitting Brendan Fraser against a variety of woodland animals and getting trashed by critics in the process. It didn't get much action at the box office, either, earning $1.7 million on Friday. Summit Entertainment had better ride that Twilight train as far and as long as it can, because the studio sure doesn't have much luck with any of their other properties. I'd predict that they will estimate an even $5 million for the weekend.

Last week's openers are effectively looking way up at Freddy (and not because he's turned into a 40-foot version of himself in their dreams). The Back-Up Plan earned $2.4 million, off about 44% from last Friday. It's going to make a quick exit from the charts but will still hang around this weekend for a total of $7.4 million. The Losers surprisingly held up better than the Jennifer Lopez film, falling 40% to $1.9 million. It should tally about $5.7 million for the weekend.