Monday Morning Quarterback Part II
By BOP Staff
April 20, 2010
BoxOfficeProphets.com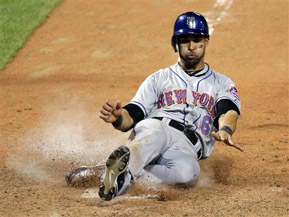 ---
Dragons = $$$$$

Kim Hollis: When How to Train Your Dragon opened three weeks ago, we were not exactly lavish in our praise of its debut, which - let's be honest - barely beat Bee Movie, a film that did not have 3-D ticket price inflation. Now that How to Train Your Dragon is up to $158.2 million after four weekends, we obviously need to re-evaluate its status. Do you credit its success to word-of-mouth, RealD box office inflation, a combination of those, or some other factor?

Josh Spiegel: Can the answer be all four? 3D prices always help, and even the onslaught of Clash of the Titans didn't take that many screens away from this film. The word-of-mouth has been strong and consistent since the film came out; I've read of people (by people, I mean those who have no children) seeing it six times. In IMAX. They've obviously got big pockets, but the point is people really like this movie. And, as with Avatar, competition is low. There's no real family film coming out until Furry Vengeance on April 30th, and let's be honest: it's no threat. This movie was always going to do well by having great legs, which it's got.

Matthew Huntley: I'll be honest, I'm kind of baffled why HTTYD has garnered such overwhelmingly positive reviews and word-of-mouth. I liked the movie, yes, and I'm happy it's holding on so strongly to help fuel the box-office, but I wouldn't exactly call it a masterpiece (although the dragon himself was awesome and reminded me of my dog). What I think it ultimately boils down to is lack of competition (the RealD inflation also plays a role). There are no other family films out right now, let alone "children's" movies, and these are known for their incredible staying power, especially when they have the market all to themselves (believe it or not, even Tooth Fairy showed good legs). Aside from Furry Vengeance, does the film have any real competition until Toy Story 3? The Losers, A Nightmare on Elm Street and Iron Man 2 are certainly no threat to Dragon's audience, so there's no telling how far it can stick around.

Shalimar Sahota: I agree with what Josh said. Though as already mentioned, I think the biggie has to be lack of competition. A few weeks ago it was talk about Clash of the Titans taking away its potential earnings from 3D screenings. 3D or not, people are being drawn to a good film.

Tom Macy: I thought this movie was awesome. It deserves every penny. In IMAX 3D it was truly breathtaking - in some ways I thought more so than Avatar. It's another case where audiences are getting something that feels new at the movies and they not only want to experience it again but they also want to share their experiences with others using words of their mouth.

Reagen Sulewski: You can certainly add some inflation from 3D into its totals, but I don't really see that it has much to do with legs. The best 3D in the world isn't going to get people in the theatres if the movie's no good. This looks more to me like the continuation of the pattern we saw last year where consumers seemed to rally around a few films based on word-of-mouth. Taken, Couples Retreat (ugh) and The Proposal were the big winners last year, and I think we've got our first winner this year.

David Mumpower: I think Matthew answered the question even as he was stating he didn't completely understand the film's continuing appeal when he said: "(it) reminded me of my dog". What How to Train Your Dragon is doing very, very effectively is appealing to people who have experienced a connection with a pet. I had a cat for 18 years and the dragon's mannerisms forcibly reminded me of him at several points, particularly at the end of the film. As we were walking out, my wife commented that its overall behavioral pattern is eerily similar to our most recent kitten. The fact that dog owners are making similar comments is telling.

DreamWorks Animation has managed to create an animated character so endearing that it is causing some of us who have had that Perfect Pet to overly identify with Toothless. That's why they're getting business later in the film's life cycle than is ordinarily the case. Consider that their most recent RealD release, Monsters vs. Aliens, earned $22.9 million in days 18-24 of release. How to Train Your Dragon is at $24.8 million, a full 8% better. If we look at other recent releases of theirs, Madagascar: Escape 2 Africa was at $22.0 million while Kung-Fu Panda, their most successful non-Shrek film, made $23.5 million. It even approaches Shrek the Third's $25.6 million in its fourth week and that's a $322.7 million performer overall. How to Train Your Dragon clearly has more later release appeal than other recent DreamWorks releases.

Bring back Everybody Hates Chris!

Kim Hollis: Death at a Funeral, the ensemble comedy featuring Martin Lawrence and Chris Rock, opened to $17 million. What do you think of this result?

Josh Spiegel: I think that, for a movie that is one of the most unnecessary remakes, this is not a bad result. The cast is obviously impressive, but I'm sure that if Tyler Perry was involved, the movie would've done even better. That said, considering the odd combination of cast, director, and concept, 17 million isn't that terrible. But it's modest, nothing more.

Matthew Huntley: "In line with expectations" seems to be the perfect phrase to categorize this result. This is another win for Screen Gems since the film was reportedly budgeted in the low 20s. Even with less-than-average legs, it should be able to make $40-$45 million overall, which isn't mind-blowing, but enough to be considered a success.

Michael Lynderey: That number does seem on the underwhelming side, even if it's not a bad result overall. Chris Rock, Martin Lawrence, and Tracy Morgan are all certainly mid-size stars, so I'd have thunk Death at a Funeral would have cracked the $20 millions, if not much more than that. But it's been a busy month for comedy, and the reviews didn't particularly help to distinguish this one. So, like a lot of recent films, it's a draw.

Tom Macy: I'm not surprised by this result although I could have seen it doing better. Given the success of the Tyler Perry empire, I thought "urban" comedies - what a weird, PC phrase, urban comedy - were an over $20 million lock. But you can't complain. This movie will make dough.

Reagen Sulewski: The $9 million gross of the original has the producers angrily disagreeing with all of you who call this remake "unnecessary".

Max Braden: I was expecting this movie to win the weekend in the mid $20s or above based on the market that Tyler Perry has been able to cultivate, and the slew of comedians in the cast. Maybe it needed Mo'Nique or Queen Latifah?

Eric Hughes: It's funny to me that Tyler Perry has nothing to do with this movie, yet his name appears plenty of times in our discussion of Death at a Funeral. I think we need to remember that his hand doesn't touch every movie with a (mostly) black cast. With that said, I was expecting a little more from the remake. The advertising, though at times gross and in your face, was funny. It seemed as if dudes like Chris Rock and Martin Lawrence hadn't been in a movie in awhile, and with 30 Rock's Tracy Morgan in tow, you'd expect audiences to follow. Given that the title *only* made $17 million, I wonder about Rock and Lawrence's star power. Morgan may not have any (yet) thanks to Cop Out's numbers. We're only talking about one movie here, but does the same hold true for Rock and/or Lawrence?

David Mumpower: I am of the opinion that this debut is a pure draw. The final success or failure of the project will be determined by this one's legs. Ordinarily, I would be definitive on the point, but this one is tricky. A lot of films that primarily target African-American audiences are front-loaded, which is why we are always discussing the way that Tyler Perry's films always open well then fade fast. Martin Lawrence's movies are cut from a different cloth as the popularity of the comedian seems to lead to people recommending his movies, even when they cannot explain exactly why. Chris Rock doesn't have a discernible pattern to determine a trend. If we wind up evaluating a $50 million performance for a title that cost $21 million to produce, it's an obvious winner. If it winds up right at $40 million, we have to downgrade it to low to moderate winner instead. My gut instinct is that falls short of $50 million, but my answer is dependent on exactly how short.