Friday Box Office Analysis
By Kim Hollis
March 20, 2010
BoxOfficeProphets.com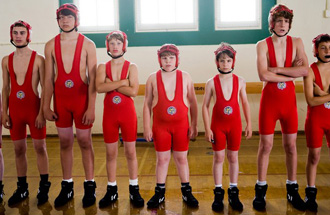 ---
Alice continues to hold on, but a couple of up-and-comers get closer to it than they probably have any right to.

The Bounty Hunter

The Jennifer Aniston/Gerard Butler action/comedy/romance has the best Friday of the openers, though that won't hold steady through the weekend as you'll see in a moment. The Bounty Hunter earned $7.6 million yesterday, which is pretty much consistent with expectations for the film or perhaps a bit short. It should come in with about $20.5 million for three days, and should be able to earn back its budget if the $40-50 million number reported is correct.

Diary of a Wimpy Kid

It might have finished behind The Bounty Hunter on Friday, but Diary of a Wimpy Kid is going to beat it for the weekend. With $7.4 million on Friday, the movie is headed toward a $24.4 million weekend and will likely be a big surprise to anyone who doesn't have kids of a certain age. The books on which the film is based are consistently at the top of the best seller lists and have a very dedicated fan base, and this is a case where the marketing targeted them perfectly. It will exceed its budget in two days at the box office, a prospect that is going to make Fox very happy, indeed.

Repo Men

A movie that just looked too weird for most mainstream audiences, Repo Men, the sci-fi thriller with Jude Law, Forest Whitaker and Liev Schreiber, earned $2.2 million yesterday. It will be gone and forgotten quickly, but not before making $5.8 million for the weekend.

Notable Holdovers

Alice in Wonderland will hold its spot in first place for a third weekend, but won't repeat for a fourth (unless something goes terribly wrong with How to Train Your Dragon). Its $9.8 million Friday would translate to another $35 million for the weekend. She's Out of My League moved ahead of Green Zone by a smidge, and should come up with about $5.7 million for three days. Green Zone is going to have to be content with $5.2 million, while Our Family Wedding will hang around with $3.3 million.