Weekend Forecast
By Kim Hollis
March 5, 2010
BoxOfficeProphets.com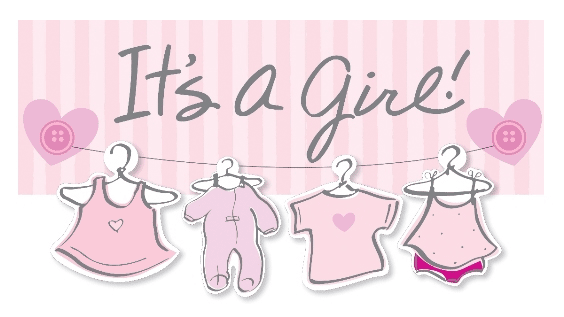 ---
I hadn't expected to be writing the forecast today, but as it happens, our own Reagen Sulewski became the proud poppa of Gillian Lee Sulewski today. She weighed seven pounds, two ounces, was 19.5 inches long and predicted that Alice in Wonderland would have a $62.3 million opening weekend. Congratulations, Reagen and family!

It's been a nice long run as the only movie in IMAX/3-D for Avatar, but the reign ends this weekend. Yes, after 77 days in theaters, James Cameron's world-dominating film will cede some of its screens to Disney's new hotness, Alice in Wonderland. It's a shiny, shiny adaptation of Lewis Carroll's classic tale of a girl who falls down a rabbit hole and finds herself experiencing the strangest adventures. It's been adapted into a variety of mediums many, many times before, but given the strange characters who populate Wonderland, the director of this newest edition, Tim Burton, seems the perfect fit. All of his movie "fairy tales" have been offbeat and idiosyncratic, from Pee-wee's Big Adventure to Beetlejuice to Edward Scissorhands to Charlie and the Chocolate Factory, so Alice is a natural progression for his filmography.

Along with the familiar story and bright colors, Alice would seem to have a lot going for it. There's the 3-D aspect, of course, but there's also the fact that Johnny Depp, arguably the biggest movie star in the world, has been the centerpiece of the movie marketing. Considering that he plays the Mad Hatter and not the lead character, it's a fascinating ploy, and one that should reap dividends. It's Burton and Depp's seventh collaboration (take that, Scorsese and DiCaprio!), and their record when working with familiar properties (Sleepy Hollow, Charlie and the Chocolate Factory) is stellar.

Along with Depp, there's a who's who of great character actors, including other Burton stalwart Helena Bonham Carter (their sixth movie together), Anne Hathaway, Crispin Glover, Stephen Fry, Michael Sheen, Alan Rickman and Timothy Spall. Alice is played by relative unknown Mia Wasikowska. None of these names (other than perhaps Hathaway) mean much for the box office potential of the film, but it's nice to have such quality names attached to a project.

There's some legitimate concern to be mentioned about Alice in Wonderland's reviews, which are very middling, but for opening weekend that shouldn't matter much. What is important is that the movie looks profoundly strange to a lot of people, and that might be enough to keep them away or waiting for the DVD. I've heard some discussion that the movie has some appeal to the Hot Topic crowd (which makes some degree of sense when you think about it - it's in the same family as Nightmare Before Christmas, after all), so I hate to underestimate their box office buying power. Also, it's a BRAND NEW 3-D MOVIE!, and it's been extremely rare when one has underperformed at the box office, at least so far. I have to think Alice in Wonderland has enough going for it that it will bring in $56 million over opening weekend, though it may fall off sharply in subsequent weeks, particularly when it starts splitting 3-D screens with How to Train Your Dragon later this month.

That brings us to our other new release, Brooklyn's Finest, and let's be honest: you didn't even know this movie was coming out this weekend, did you? From director Antoine Fuqua, best known for Training Day (but also the man behind King Arthur, Tears of the Sun and Shooter), Brooklyn's Finest follows three cops who work in drug enforcement as they deal with corruption in the force as well as issues in their own lives that impact their work. Ethan Hawke, Richard Gere and Don Cheadle star, along with Wesley Snipes, Ellen Barkin and some other solid names. Overture Films is distributing this one, and hasn't put nearly the amount of force behind the marketing that they did for last weekend's The Crazies. Brooklyn's Finest will debut on only 1,936 screens, and will probably be very happy to bring in $7 million for the weekend. It's got a pretty small budget, though, so it will probably work out okay for Overture in the long run.

Returning films include Cop Out and The Crazies, both of which should drop precipitously, both because of their genres (Kevin Smith - yes, I just made the man a genre - and horror) and because of the Academy Awards this weekend, which is generally unkind to Sunday numbers. It will be interesting to see the effects of Alice in Wonderland on Avatar, too, since this will be the first time that the fantasy epic has faced any direct competition in the 3-D realm. Sure, it lost its hold on the top spot a few weeks ago, but now may be the first time we see a significant decline week-to-week.