Weekend Forecast for February 5-7, 2010
By Reagen Sulewski
February 4, 2010
BoxOfficeProphets.com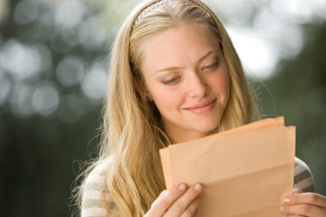 ---
While we wait for the film that's finally going to topple Avatar from the top spot of the box office, there's a bunch of random mediocre looking films to tide us over. Oh, who are we kidding - you're just going to go see Avatar again.

Last January, Pierre Morel turned Liam Neeson into an unlikely action hero with Taken, which opened to a surprising $24 million and then took advantage of a slow movie season to leg its way out to a $145 million final figure. Now, Luc Besson's chosen director is trying the trick again this weekend with John Travolta and From Paris With Love.

Travolta stars with Jonathan Rhys-Meyers, playing a spy and a US Embassy agent respectively who team up to stop a terrorist attack in Paris by, judging from the trailers, blowing up everything in Paris. Seems counter-productive. Aside from having the worst title for an action film since The Long Kiss Goodnight, it's also one of the goofier looking action films to come along in some time, playing heavily off Travolta's deranged (and for some reason, bald) character, sort of a Nic Cage role, with Rhys-Meyers' more buttoned-down character playing the straight man. Basically you look at this film and think, "Oh, so that's how French people think action movies should go" (though in a strange coincidence, the sequel to Morel's best film, District B13, arrives in theatres this weekend).

After about a decade of trying to blow the good will from his last comeback, Travolta's turned into something of a reliable draw of late in a variety of genres, with his last five films averaging about $25 million on opening weekend (though with a distinct downward trend). This weird looking film shouldn't bring him back above that average, though it should stop the bleeding. Rhys-Meyers is mostly a non-entity here, though he's likely looking for something that gives him exposure. His appearance in Mission: Impossible III didn't work that way, as he was entirely overshadowed in that by a couch-jumping Tom Cruise. Opening at about 2,700 venues, it should start with around $19 million.

Sappy romance returns to theaters one week in advance of Valentine's Day with Dear John. Adapted from a book by the same author as A Walk to Remember and (dun dun DUNNNN) The Notebook, it stars Channing Tatum as a soldier on leave in South Carolina who meets Amanda Seyfried's character and falls in wuv. Then 9/11 happens (no... really) and he's shipped overseas, where their romance turns literary. Of course, if you're familiar with the kind of letter indicated by the title, you know this can't end well.

Melodrama has a relatively limited audience – the adaptations of The Notebook and The Time Traveler's Wife were notable for having some of the most female-centric audiences in recent movie history. A lot's going to depend on how young audiences react to the two young stars, both of whom have had breakout films in the past couple of years – he with GI Joe and she with Mamma Mia!. Unfortunately for both of them, neither really had anything to do with the success of those films, so that impact should be limited. Tracking numbers are pretty high for this, but that's often illusory. I'd look for a first weekend of around $15 million.

This was some kind of week for Avatar. On Tuesday it finally passed Titanic as the top grossing film in the domestic market (having already broken the worldwide total last week) and earned nine Academy Award nominations. It's now also the first film to break the $2 billion mark, and the longest running film at the top of the box office since, well, Titanic and its 15 weeks at the top spot. The question for this weekend is whether those nominations will have an impact on the box office like most movies, or if there is anyone even left to impress. When Titanic was on its record run, nominations came out the weekend before Valentine's Day, which blurred things as far as the actual effect of nominations, so its 42% jump has to be considered an outlier for that situation.

Personally, I think very few people were waiting to find out if it was going to be nominated before making up their mind to see this film, and it's not as if it lacks for exposure. Still, there's bound to be some impact here, and it should take the weekend again with $28 million.

Edge of Darkness brought Mel Gibson back to the big screen for the first time in eight years (more or less) with a respectable $17 million opening weekend. I think it's clear a lot of people aren't willing to forgive Mel just yet for his past transgressions, but that's a solid figure for a revenge thriller and shows that he's still got some pull left. I doubt we're looking at the next Taken here, but around $10 million on the way to a $75 million total seems likely.

When in Rome managed $12 million off its terrible wacky romantic comedy premise and Kristen Bell's winning smile. That's about the only explanation I can really fathom or care to consider. Some pretty lousy films have had spectacular legs lately for no discernible reason (Couples Retreat, anyone?) so there's a chance this could be a bit of a sleeper, but this feels much more like a film that's going to disappear after a couple of weeks. Give it $6 million this weekend.

Oscar nominations bring out significant expansions for several of the honored films, notably An Education, Crazy Heart, Precious and A Single Man (and a relatively smaller one for Up in the Air). Of these, the first two seem most likely to benefit to a large degree, with Precious getting some help and A Single Man still sitting on the outside.

Watch for Crazy Heart to have a $5 million weekend and An Education to get $3 million, with Precious (which has largely run its course) and A Single Man to be in the $1-2 million range.