Friday Box Office Analysis
By Kim Hollis
January 9, 2010
BoxOfficeProphets.com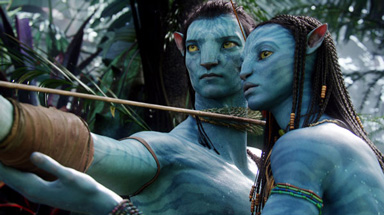 ---
A batch of new January films infiltrates theaters, but all eyes are still on Avatar as we watch its trek to become the biggest grosser of 2009...and perhaps all-time.

Daybreakers

The movie that dares to make vampires un-sparkly and decidedly not fans of baseball takes in a very acceptable $5.9 million on Friday, which means it's going to have the strongest weekend of all the newcomers to the box office. Since it's battling a behemoth, it's not going to finish in the top spot, but a respectable weekend total of $14.7 million appears to be in the cards for this surprisingly well-reviewed film. Lionsgate will mostly view the theatrical release as an advertisement for the DVD, anyway, which is where movies like this one can really clean up.

Leap Year

We love Amy Adams around these parts, even if we hate hate hated the character she portrayed in Julie & Julia. Leap Year seemed like the harmless kind of rom-com that might be able to draw on her growing popularity thanks to that film and Enchanted to break out a bit, but it wasn't really meant to be. The movie that put her alongside Watchmen's Matthew Goode earned $3.4 million on Friday, and looks to finish the weekend with just a touch under $10 million. We'll call it $9.5 million, and look forward to what is sure to be an interesting film for her in The Fighter, which is directed by the looney David O. Russell.

Youth in Revolt

Let's be frank. This movie was only going to appeal to a very small segment and even at that, its best hope for long life would be that it might eventually attain "cult" status. Even though Youth in Revolt was shelved for a bit by the Weinsteins, it's gotten decent reviews, and fans of Michael Cera will probably find plenty to like in the flick. The box office isn't going to do much to keep him in leading roles, though the excitement and anticipation for the upcoming Scott Pilgrim movie remains high (so, Edgar Wright, where's a trailer? I know you love it when people ask about it). Youth in Revolt earned $2.7 million on Friday, and sadly, there was probably a little bit of an early rush factor for it. It should finish the weekend with $7 million.

Notable Holdovers

So, who wants to talk about Avatar? Anyone? No? Okay, let's...

You do want to talk about Avatar? Well, if you insist. It was off 47% from last Friday, which was to be expected given that it was a holiday last week and everyone (except people who were afraid of snow) was back at work yesterday. It made another $13.3 million on Friday, and because of the holiday/people going back to work factor, is going to recover a significant amount over the course of the weekend. In fact, plenty of sellouts at the IMAX theaters are already being reported. It should have a three-day total around $46.5 million, passing Transformers: Revenge of the Fallen to become the highest earner of 2009. Also, for those keeping score, it would also give it the biggest January weekend ever, ahead of Cloverfield. Remember a few weeks ago when some of us weren't sure if the film would clear $150 million? Wasn't that cute?

If you're interested in where Avatar is headed from here and the bigger story of its individual box office impressiveness, check back at BOP around midweek for a wrap-up of the 12 Days of Box Office.

Meanwhile, Sherlock Holmes is down a much larger 65% from last Friday, and will only have a few more weekends left in play. It should still have a decent $15.7 million for the weekend, putting it ahead of Daybreakers for second place. The other holiday biggie, Alvin and the Chipmunks 2, falls an even bigger 74%, which again makes sense due to the fact that it's a kid-targeted movie whose audience was largely unavailable to see it. It should recover nicely to do around $11.5 million or more.