Black Friday Box Office Analysis
By Tim Briody
November 28, 2009
BoxOfficeProphets.com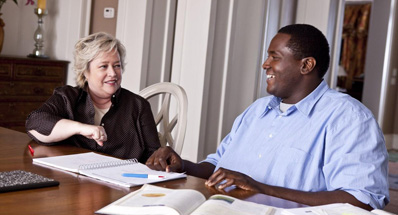 ---
New Moon just got blindsided. By The Blind Side.

[tm:4777_]The Twilight Saga: New Moon[/tm]

New Moon crossed $200 million in its eight day of release after earning $17.9 million on Friday. This is more than Twilight earned in its entire run last year ($192.8 million) and also means that New Moon saw a Friday-to-Friday decline of 75.3%. None of these facts is the most shocking thing to happen this weekend (more on that in a moment). Twilight fell 69.7% on its second Friday (also the day after Thanksgiving) so this is far from unexpected.

Twilight's multiplier "recovered" from a sub 2.0 to 2.4 in its second weekend. New Moon should follow suit here, giving it $43.3 million for a three day total.

[tm:3704_]The Blind Side[/tm]

Now here's the biggest story of the weekend. Football drama The Blind Side, after last week's surprising $34 million opening, finds itself with another $16.2 million on Friday. If you haven't figured it out yet, this is up 47% from last Friday. This is now a legitimate box office smash ($76.3 million in eight days) and makes it a lock to be [bp:2194_]Sandra Bullock[/bp]'s second $100 million hit this year (after not having one since 2000's Miss Congeniality). The Proposal's $163 million isn't safe either, giving her the two biggest hits of her career (with a big time flop in the middle there).

New Moon earned $108.7 million more than The Blind Side did last weekend. This weekend, they're going to be neck and neck for the top spot. If that's not shocking to you, you're probably still in a turkey hangover. Black Friday ostensibly becomes a holiday here, which depresses what would be a fantastic Saturday for The Blind Side and likely prevents it from being the top film of the weekend. It's still going to be pretty close though, as it should earn about $42.1 million.

New Releases

All the Thanksgiving openers were pretty much turkeys, as New Moon and The Blind Side were the movies to talk about this week.

[tm:4499_]Old Dogs[/tm] earned $6.8 million Friday, good for fourth place. It had earned $7.2 million in the first two days of release. The [bp:2557_]Robin Williams[/bp]/[bp:1640_]John Travolta[/bp] vehicle will have a disappointing $19 million weekend.

[tm:4263_]Ninja Assassin[/tm], the movie with the greatest title of all time, is in sixth with $5.7 million and $7.8 million over Wednesday and Thursday. A weekend of $14.8 million should be in store.

The [tm:1965_]Fantastic Mr. Fox[/tm], which earning rave reviews, is down in eighth with $3 million on Friday, which is what it also took in over the first two days since its Wednesday release. Give it $10 million for the weekend as it should fare better than the other releases in the multiplier department.