Friday Box Office Analysis
By David Mumpower
October 17, 2009
BoxOfficeProphets.com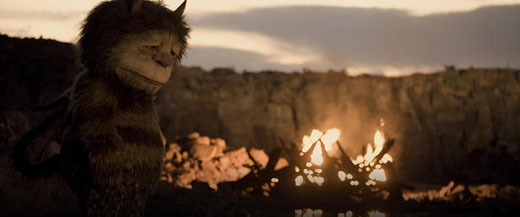 ---
Friday was a glorious one at movie theaters. An influx of new products included three new releases and one storied limited release platforming into national availability. In a relatively unique turn of events, all four films did rather well, but in the end, the day belonged to Spike Jonze.

Where The Wild Things Are, the adaptation of the ten sentence Maurice Sendak classic, performed beyond expectations, earning an estimated $11.9 million on Friday. This was a better performance than had been projected by the film's exhibitor, Warner Bros. It is also a record setting first day, albeit an admittedly arcane one. $11.9 million represents the best PG live action October opening day to date, easily surpassing the previous record of $8 million from Beverly Hills Chihuahua ("Chihuahua!" If I'm getting the ear worm, you are as well.) Where the Wild Things Are was aided by its exemplary IMAX performance, gaining $1.2 million, almost 10% of its Friday take, through the expensive ticket pricing of that format. In terms of the rest of the weekend, a 3.25 multiplier would give the title a $38.7 million debut.

The even more surprising success on Friday was Law Abiding Citizen, the relatively unheralded drama starring Jamie Foxx and Gerard Butler. Apparently, audiences don't get excited by either actor appearing on their own, as demonstrated by their most recent films, The Soloist and Gamer. The combination of the two along with the unique premise proved to be a different matter. The Overture Films release set a studio record with a $7.6 million first day performance. Sure, they have only been in the distribution business since last January, but anything that makes Jamie Foxx's movie career seem to be on the upswing again is a fine job of marketing. A $20 million weekend appears likely for this, the second most generic title of 2009 after Love Happens.

The other new release of the weekend, The Stepfather, didn't get lost in the shuffle as much as most predicted. The film re-make starring the Gossip Girl guy opened to $4.3 million on Friday and is looking at an $11.2 million weekend. Most of the time, a generic horror film that opens in a double digits looks like one of the biggest success stories of the month. This weekend, it's only the fourth biggest story in the top five. Tough break, Penn Badgley! On the plus side, I hear you've got a threesome coming up on Gossip Girl, so you've got that going for you, which is nice.

The biggest story of the month continues to be Paranormal Activity. The film with the $15,000 budget has been mystifying the industry with its popularity thus far. It started by earning $77,873 in 12 theaters its first weekend, then followed that up with $532,242 in 33 theaters its second weekend. Last frame saw it attain escape velocity into rarefied box office air by somehow attaining $7,900,695 from only 160 theaters, a per-location average of $49,379. Its expansion into 760 sites had made it a true box office wild card heading into the weekend as anyone who claimed to know how it would perform is lying. Everyone in the industry is just guessing on this one. The correct guess on Friday proved to $6.7 million. How that translates into overall weekend performance isn't even that easy to anticipate. Last weekend saw the film perform a full $900,000 better than its weekend estimate, because it offered a much stronger than expected 2.97 weekend multiplier after managing only a 2.62 the previous weekend. Sellouts boosted its overall weekend hold last time, and I am inclined to think that will be the case again this weekend. A 2.8 Friday-Sunday holdover would mean a three-day performance of $18.8 million in only 760 locations. For a film that probably cost less than your car, this is a Sold Your Soul to the Devil type of weekend total.