Friday Box Office Analysis
By Tim Briody
September 26, 2009
BoxOfficeProphets.com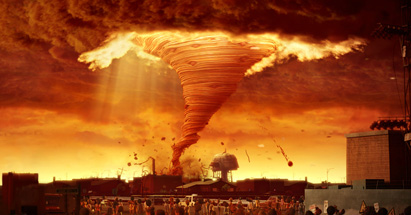 ---
[tm:3871_]Surrogates[/tm]

The [bp:70_]Bruce Willis[/bp] sci-fi film is the weekend's top opener with $5 million on Friday. There's nothing really that stands out about any of the new releases this week, they're all just kind of there and audiences are responding in kind. Surrogates isn't really much of a slump buster for Willis as it should wind up with a weekend of around $14 million.

[tm:4705_]Fame[/tm]

Not to be confused with a Lady Gaga album, the remake of Fame earned a rather disappointing $3.6 million on Friday. It might benefit from some younger audiences on Saturday but not to a very large extent. The best Fame could hope for this weekend is $10.8 million.

[tm:4419_]Pandorum[/tm]

Completely lost in the shuffle is Pandorum, an odd mixture of sci-fi and horror. It's been completely ignored by audiences, earning only $1.5 million Friday on its 2,500 screens. Call it a weekend of $4 million.

Notable Holdovers

The failure of anything to break out gives [tm:4511_]Cloudy With a Chance of Meatballs[/tm] a second weekend at the top of the box office, off just 32% from last Friday with $5.5 million. In multiplexes devoid of anything to get excited over, it's nice to see something like this rewarded. Based on last weekend's solid 3.7 multiplier, Cloudy With a Chance of Meatballs looks to have a strong second weekend of $20.5 million.

Elsewhere, [bp:151_]Matt Damon[/bp]'s [tm:4331_]The Informant![/tm] is off 44% to $2.1 million. It's important to maintain perspective with films like this and its opening weekend and second weekend decline is just fine. A second weekend of $6.5 million should be in the works.

Further stretching the definition of notable, we have [tm:3996_]Love Happens[/tm] (down 54% to $1.4 million) and [tm:4041_]Jennifer's Body[/tm] (off 63% to $1 million). Call it $4 million and $2.7 million respectively.