Box Office - Decade at a Glance: May - August 2003
By Michael Lynderey
September 23, 2009
BoxOfficeProphets.com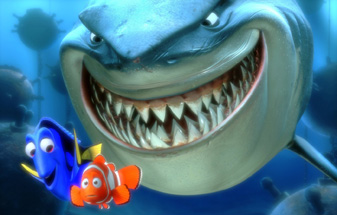 ---
May

2003's May was one of the strongest of the decade. The first weekend featured the now standard example of a fanboy-appealing blockbuster getting the summer off to a strong start, matched with counter programming that pulls its weight, too. The opening of this particular May brought out X2: X-Men United, a prototype of a best-case scenario sequel: X2 was better reviewed than its predecessor, and the goodwill the first X-Men generated got this one a bigger opening ($85 million to the first film's $54 million) and total ($215 million to part 1's $157 million). $85 million was also the fourth biggest opening at the time, but who's counting anymore? The film's success was good news not only for the franchise in particular but for comic book films in general - they were there to stay, and their best days were still ahead of them.

As usual, the counter programming entry was one with female appeal - specifically teenage girls. After a supporting role in Agent Cody Banks, starlet Hilary Duff transitioned fully from television to film with The Lizzie McGuire Movie, released during the show's last days. While neither Duff nor McGuire were ever as popular in their heyday as Mses. Cyrus or Montana are today, the film still did well - a $17 million opening and $42 million total. With Amanda Bynes also scoring a decent hit in April, 2003 quickly began assembling a small army of TV starlets-turned teen movie queens.

May 9th gave us a week off, unless you were a parent dragged screaming and crying by their children to Eddie Murphy's latest family comedy - Daddy Day Care, a very respectable hit at a $27 million opening and $104 million total. Murphy didn't really need any more encouragement to keep dabbling in children's films, but he got it, anyway. That one week pause was of course just the quiet before the storm - Thursday, May 15th saw the release of one of the most anticipated films of the first half of the 2000s: The Matrix Reloaded. The first Matrix came out of nowhere in 1999 to become a massive financial hit and, even better, a beloved fanboy favorite, almost a Star Wars for the late 1990s. As such, The Matrix Reloaded had an epic level of anticipation and, while it didn't win the summer, had a terrific box office reception - $134 million four-day opening and $281 million total. The alarming part was what came next - the third film in the franchise was scheduled for winter, but general audience reaction to the vaguely confusing Reloaded was somewhat on the negative side, and the Matrix Revolutions would end up paying the price for Reloaded's indiscretions. Meanwhile, playing across the aisle was Down With Love, a 1960s-set satire of old Doris Day films. Yes, this was a romantic comedy with Renee Zellweger and Ewan McGregor, and yes, it was pretty funny, but how do you really market something as niche as this? (It finished with $20 million).


As for May 23rd - another week, another $200 million movie. After delivering the #1 film of 2000 with the Grinch, Jim Carrey had fallen into a bit of a box office rut with '50s period piece the Majestic. The solution? Go back to his box office roots, and make Bruce Almighty, a fun little B-movie comedy that got decent reviews and broke out with a $67 million opening and $242 million total. This was Carrey at the absolute peak of his ability - delivering massive numbers on the combination of his name and a catchy premise. The same weekend saw the release of the Albert Brooks-Michael Douglas team-up The In-Laws, but no one really cared about that one. $20 million total, same as Zellweger's movie.

You'd think that three $200 million+ titles would be enough, but oh no. May 2003 wasn't done yet, because the fifth weekend topped all four of its predecessors - Finding Nemo, the latest universally-acclaimed, impeccably animated Pixar film, easily won the summer - $70 million opening and $339 million total, making it Pixar's highest grossing. Not to be outdone, the title opening opposite Nemo refused to settle for being an afterthought - with its good reviews and acceptable star power (Charlize Theron + Mark Wahlberg), heist-thriller The Italian Job opened with $19 million and totaled $106 million, a figure that correctly implies some remarkable legs. Rumblings of a sequel have been heard since just about May 31, 2003, but it's looking more and more like one of those never-was projects. Also opening was horror flick Wrong Turn - not much to write home about ($15 million total), but for a horror movie with a no-name cast and little buzz, it didn't do that badly. An omen of things to come.

June

Looking back at June 2003, one is struck by its utter and complete inability to come anywhere near the previous month's stunning results. After one of the strongest Mays of the decade, we got one of the weakest Junes (hey, there must be balance in the universe). We have three $100 million earners here, but each one was a disappointment in more ways than one - 2 Fast 2 Furious ($127 million), Hulk ($132 million) and Charlie's Angels: Full Throttle ($100 million). 2 Fast disappointed because it was a Vin Diesel-less sequel with a corny title and a gross lower than its well-received predecessor's $144 million. Hulk disappointed because it broke the streak of well-received Marvel Comics adaptations - sure, it crossed $100 million, but the budget was over $135 million, and many reviewers were decidedly unhappy with the film. And finally, after the first Charlie's Angels became such a breakout hit in 2000, the bombastic sequel's $37 million opening and one-o-o flat total sure weren't going to impress anyone.

The rest of the month didn't paint any prettier a picture, alternating between expensive flops (Harrison Ford's Hollywood Homicide - $30 million intake on a $75 million budget) and fairly cheap ones (the Jim Carrey-less Dumb and Dumber prequel and the American-Idol inspired, and long-forgotten, From Justin To Kelly). Rugrats Go Wild finished with $39 million, thus ending the theatrical incarnations of both the Rugrats and the Wild Thornberrys. Elsewhere, Kate Hudson's romantic comedy Alex & Emma disappointed with a $14 million total. But June 2003 did have one modest hit, if on a lower scale - Danny Boyle's bleak, low-budget zombie tale 28 Days Later broke out to a decent $45 million total gross and heavy critical adoration, inspiring the resurgence of the post-apocalyptic wasteland movie and the creation of the virally-infected "fast zombie" subgenre. Between this and the previous year's Resident Evil, zombie movies were definitely back in town.

July

The Fourth of July weekend entries came in something like this - one outright flop, one moderate disappointment, and one modest success that could have done better. The flop goes to Sinbad: Legend of the Seven Seas, and if you couldn't tell by this point that a traditionally animated, '90s Disney-style fantasy wasn't going to do well at the box office, you haven't been paying attention. Costing $60 million, Sinbad totaled all of $26 million, and was understandably DreamWorks' last foray into non-CGI animation. Meanwhile, the film that disappointed in moderation was the critically-maligned Legally Blonde 2: Red, White & Blonde, which finished with $89 million. This one came off as a little icky because it had such good credentials going into the summer: the first film was a surprise hit ($96 million) beloved by audiences, and its star, Reese Witherspoon, had firmly broken out as a major actress (her previous film, Sweet Home Alabama, finished solidly over $100 million). Finally, the weekend saw Arnold Schwarzenegger cap off his long career as leading man with his last starring role to date - Terminator 3: Rise of the Machines saw Arnie reprise what is pretty much his most iconic character; considering the $200 million+ Terminator 2 generated in 1991, the $150 million part 3 took in was a bit of a letdown, especially since the reviews were pretty good. The Governorship was next for Arnold, and it's hard to say if he'll ever be back as leading man.

The weekend of July 11th was a classic case of expectations reversed. The much-anticipated comic book adaptation, The League of Extraordinary Gentlemen, faced off against Disney World-inspired adventure Pirates of the Caribbean: Curse of the Black Pearl, and it's hard not to say that the best man won. After the failure of the Country Bears, Pirates was coming in with decidedly low anticipation, while the League's prestigious reputation, fan adoration and casting of Sean Connery (in his last live-action role to date) seemed to peg it as a decent summer blockbuster. But it was not to be: The League came under heavy critical and fan vilification, leaving the film with a $66 million total, while the lengthy Pirates became an audience favorite. After opening with $70 million in five days, it had heavy legs, finishing with $305 million and establishing Johnny Depp as both major star and potentially very entertaining character actor. The film also firmly broke Orlando Bloom out from the shadow of the Lord of the Rings films, and introduced then-unknown Keira Knightley to the world of summer blockbusters. One of the biggest franchises of the 2000s was born, and it looks like it ain't over yet for the Pirates, who are threatening their return in 2011.

July 18th trotted out the standard $100 million+ blockbuster - Bad Boys II, your typical overlong, noisy Michael Bay action movie that nevertheless utilized the star powers of Martin Lawrence and especially Will Smith to open with $46 million and finish at $138 million. The weekend's other star vehicles weren't as lucky - Rowan Atkinson had an OK performer with spy spoof Johnny English ($28 million), but Mandy Moore's How to Deal, a follow-up to her Walk to Remember, could only muster up $14 million, putting her status as teen queen in jeopardy. The month finished off with the interesting trifecta of Seabiscuit, Tomb Raider 2, and Spy Kids 3-D. While the Angelina Jolie action-adventure came in last, finishing with an underwhelming $65 million (goodbye, franchise), the other two films did a lot better: Seabiscuit performed like an old-school historical epic, turning its $20 million opening to a $120 million total, and giving Tobey Maguire his one non-Spider-Man hit of the decade. Spy Kids 3-D, on the other hand, saw an increase from the last entry's $85 million, finishing with $111 million. A rare (at the time) 3-D film, you can bet the novelty of the format helped out in heaps here.

August

Like the two Augusts before it, August 2003 broke tradition by delivering three $100 million+ hits in the slower days of summer. The first was another sequel, American Wedding - the third American Pie film; it opened with $33 million and finished with $104 million (down from part 2's $145 million), but at least it maintained the series' mix of sweetness and raunch (let's pretend the straight-to-video sequels don't exist). Next, S.W.A.T. propped up its high action-trailers and Samuel L. Jackson-Colin Farrell-Michelle Rodriguez star combination to a $37 million opening and $116 million total. Oddly, this was Rodriguez' last major film until Fast & Furious in 2009. I guess tough-chick roles got pretty scarce after 2003. And finally, the month's third $100 million grosser, tween comedy Freaky Friday, came out of nowhere to ride its overwhelmingly positive reviews to a $110 million total (after a $22 million opening). While the movie gave Jamie Lee Curtis a nice star vehicle, it's more notable for being the one that brought Lindsay Lohan out of TV and firmly into movie star status - a box office superior to Duff and Bynes, at least at that moment.

While not on the same level, August 2003 also spat out a few more decent hits - Kevin Costner's return to his Western roots, Open Range ($58 million) and the long-awaited horror villain mash-up Freddy Vs. Jason ($36 million opening, $82 million total). Freddy and Jason came out of nowhere to win their weekend, but the film's unexpected success didn't really resurrect either franchise (no, latter-day "reboots" don't count). Rather, it was another example of a much-anticipated fan project coming to life, with strong box office results to match. Next, the Brittany Murphy-Dakota Fanning buddy movie Uptown Girls did OK for itself with $37 million, but it wasn't big news then and it certainly isn't big news now.

The month's flop count was solid, too, led as it was by Gigli, the much-despised $54 million-budget action-comedy that grossed only $6 million, beginning the downward box office spiral for both Jennifer Lopez and Ben Affleck, and earning itself a spot on anyone's list of the decade's most notorious flops. Kate Hudson had another minor disappointment with Le Divorce ($9 million), but this vaguely posh and artsy French-set film was probably never intended to be another romantic comedy hit. Other long-forgotten entries included The Medallion (Jackie Chan), Marci X (Lisa Kudrow/Damon Wayans) and My Boss's Daughter (a rare Ashton Kutcher flop). The month finished things off with Jeepers Creepers II, slotted on the same weekend as its moderately successful predecessor. I guess grossing $35 million to the first one's $37 million wasn't good enough, because the films' villain, "The Creeper" (not his real name?), hasn't been seen grouchily prowling around on screens since. Considering what became of the horror genre in the years that followed, believe me when I say that his presence is vastly preferable, perhaps even downright welcome, in comparison.

We miss you, Creep-o.