Top Chef Las Vegas Recap
By Jason Lee
September 4, 2009
BoxOfficeProphets.com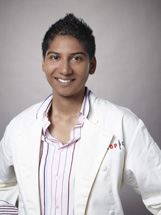 ---
Episode three of Top Chef Las Vegas opens with the women on the defensive. It's something that we've known all along (and I've openly stated it in my recaps), but the women are weak this season. Except for Jennifer. And they know it.

Ashley is pissed off that the women were picked as the bottom team. Laurine feels intimidated by the talent in the cast, Jesse wants to prove her skills in front of the judges and Jennifer is pissed that for the first time, she wasn't in the top four of a challenge.

Yeah, and you know who to blame, Jennifer.

We head to the Top Chef kitchen for the Quickfire Challenge and we see Mark Peel, a notable chef from Los Angeles. He began his career working as a vegetable boy in one of Wolfgang Puck's restaurants and now he's bestowing that role onto the cheftestants. Before them stands a veritable spread of potatoes, with multiple different colors and kinds. The cheftestants will have 45 minutes to make a spectacular dish out of them.

Jenn, as an executive chef in one of Eric Ripert's seafood restaurants, immediately goes for the mussels. She'll make a potato sauce for them. Ash, the gay guy, decides to do a sweet potato ice cream, which sounds delicious to me as I've had sweet potato ice cream in Tokyo and it was FANTASTIC. Pompous Mike I. is going to cut his potatoes the same size as rice grains and cook it like a risotto. Ashley is making potato gnocchi and Preeti is making potatoes with asparagus.

Which, of course, leads us to the first caustic confrontation in a Quickfire this season. Kevin offers to let Preeti use his pot of boiling water to blanch her asparagus. She mistakenly uses Ashley's pot, thus rendering it completely useless for gnocchi. Ashley blows up, stomping away, complaining loudly about the time that she's lost due to Preeti's mix up.

Yes, the women are weak this season.

Meanwhile, Ash is lamenting the fact that the ice cream maker is not chilling his sweet potato ice cream quick enough. Across the room, Jesse, who has been trying to prove her skill to the judges for the past two episodes, having been in the bottom of three of the four challenges to date, has over-spiced her sweet potato soup with cayenne pepper and it's now too spicy.

Lord.

Mark Peel goes around the room tasting people's dishes. Ash has smartly renamed his dish "sweet potato custard with pecans" instead of ice cream and Mark seems to have a good reaction. Bryan has made a vichyssoise, Preeti has a big salad, Mike has a confit tuna and potato sandwich (underdone, according to Mark), Jennifer has her mussels with potato sauce, and Robin has a breakfast-looking pancetta frisee with purple potatoes, yams and a fried egg.

All around the room we go, with too many dishes to name. The last three, though, are worth mentioning. Eli has mader a yam puree with pistachios but Padma gets a mouthful of pistachio shells. Ooops. Jesse and her spicy sweet potato soup have made Mark Peel do a double take ("You like cayenne," he intuits.) Ashley's gnocchi seems to have gone off without a hitch.

Mark, before announcing the losers in the challenge, mentions that he knows what the chefs are going through, since he himself competed in Top Chef Masters. Time is the hardest thing to deal with in this challenge and not everyone dealt with it well. On the bottom are Eli's yam and pistachio puree, which was too sweet, Ron with his yellow tail, which was bland and overcooked, and Jesse with her oh-so-spicy soup.

Yep, Jesse in the bottom again.

On the top are Jennifer, with great combination of flavors in her mussels, Ash, with a nicely flavored "custard," and Ashley with her gnocchi. I'm thinking that Ashley will pull out the win but it turns out to be Jennifer. She doesn't win any money, but she's happy to have her immunity.

"Favoritism," Mike says dismissively, ignoring the fact that Mark Peel had no idea how the other judges had reacted to Jennifer's food. He just can't get over the fact that a girl has beaten him pretty consistently now.

The Elimination Challenge will have a special guest: Colonel Dave Belote, commander of the 99 Air Force Wing stationed at Nellis Air Force Base in Nevada. As he enters to stand in front of the chefs, I note humorously that he's still shorter than Padma.

For the Elimination Challenge, the chefs will have to cook for 300 people: members of the air force and their family. These soldiers travel all around the world and have great palates. The chefs all mention how eager they are to cook for American troops.

Back at the house, the chefs gather in the living room to decide their plan of attack - of course, Pompous Mike lays out the plan, so I can't be sure if anyone else had a hand in developing it or if he just decided on their own.

In any case, with 15 chefs, Jennifer will be the executive chef since she has immunity. The rest will split into seven groups of two, each responsible for one dish. Everyone agrees to this plan and they break off into pairs. Most of the groups make sense, except for the "last-kid-picked-on-the-kickball-team" group of Ron and Jesse, whom no one wants to cook with.

Ron seems unhappy about cooking with Jesse. I can't imagine why...

Part of the challenge is that the cheftestants don't know what ingredients they'll have or what kitchen equipment they'll be provided with until they get to Nellis Air Force base. When they arrive, it's the nightmare scenario. All they see are rows upon rows of canned and dried food. There are no burners and no pots. "Worst-fear kitchen," says Ash sadly.

The chefs scour the kitchen for ingredients and two-by-two, they come over to Jenn to give their ideas for a dish. She gives the okay to the acceptable ones and everyone starts cooking. For the most part, the dishes sound okay - we have a bread pudding from Ashley and Ash, a pulled pork dish from Michael and Michael (who've also decided to do a greek salad for some odd reason), NY strip steak from Bryan and Mattin...

For the most part, no dishes seem to be sending off alarm signals except for two: Jesse and Ron are making clam chowder even though they barely have access to enough kettles to cook their dish, and Laurine and Preeti, who have decided to make pasta salad. Talk about pedestrian.

Meanwhile, Jenn is absolutely living up to the role of Executive Chef. She's laying out cooking schedules, telling chefs to move on to their next station, breaking up chatty groups, etc. She's awesome. I think that when she returns to the real world, she could either be a great executive chef or run eBay.

Before we know it, the chefs are setting up their stations in the air force base. Long lines of air force men and women appear before each table, ready to eat. We also have Tom, Gail and Padma, looking slightly out of place in ordinary clothes. Many people make mention of the heat, but you'd never know it from the heavy-looking uniforms of the air force men and women.

Preeti and Laurine serve their pasta salad first, alongside a greek salad made by Pompous Mike. Jesse and Ron have their New England clam chowder with roasted corn. Robin and Hector have a three-bean chili with roasted chicken. Kevin and Eli have a Georgia-style braised pork with potato salad. Brother Mike and Pompous Mike have a braised pork belly with soy mustard sauce. Meanwhile Brother Byran has his strip loin with mushroom demi-glace.

The judge sit down to eat and it doesn't seem like there's a dud in the group. Bryan and Mattin's strip is well seasoned and cooked nicely. The chili and chicken is yummy. The chowder is a little thick but good. The pork shoulder and the potato salad is quite the hit. The only "eh" from the group is for the pasta salad, which is criticized as being "a hack job." Padma likes the fact that it's a light, vegetarian option but Gail calls it "not inspired or creative."

The big hit, which I've failed to mention, Mike and Michael's pork belly, which is actually bacon but has been cooked like pork. "It's super, mega delicious," says Gail. Pompous Mike's greek salad, though, is not nearly as good. The shrimp was undercooked and the dish as a whole was flavorless.

Finally, we have the dessert of the chocolate bread pudding from Ash and Ashley, which is dense but tasty. Jennifer also gets props from the table for serving up a pretty good meal as a whole, with lots of variety and different things to try.

The Colonel thanks the chefs for cooking such a good meal for the service men and women - some will be heading off to combat, others are returning home but everyone really appreciated the meal. Robin starts to tear up. If I were there, I think I would be, too.

Back in the stew room, all conversation stops as Padma enters. She calls out Pompous Mike, Brother Michael, Eli and Kevin. Yep, all guys. Why? Well, the women are...yeah, yeah, you get it.

Kevin and Eli talk a bit about their braised pork and potato salad. The judges want to know who did the pork and Kevin says that he did it, using his family's recipe. The judges make the same inquiry for Michael and Mike, and Brother Michael says that he did the bacon-as-pork-belly dish. Pompous Mike did the Greek salad instead but is happy to share in the glory of the pork belly dish.

I thought that Kevin would get the win for his family's recipe but it turns out that Michael wins it for his pork belly. The brothers are one and one in Elimination Challenges so far. They are certainly a force to be reckoned with.

Meanwhile, Padma asks the boys to bring three people back as the bottom chefs in the challenge: Preeti, Laurine and Pompous Mike. When Mike goes back to announce that he's in the bottom, the chefs are understandably stunned.

"What?!?" exclaims Jesse.

"Yeah, I guess it wasn't a team today," he says with a shrug.

Back out in front of the judges, Mike is very antagonistic.

"You seem angry," Mark Peel notes.

"I am angry!" Mike explodes. He says that that only reason he cooked the Greek salad was to help out the team. He'd noticed that there wasn't a salad on the menu and he decided to do one. The judges don't mind that decision, in and of itself, but they take offense that it was under seasoned, that the shrimp was undercooked and the dish as a whole lacked flavor.

"I didn't taste acid, I didn't taste salt, I didn't taste flavor," says Gail. Mike doesn't have much to say after that but he is clearly still upset.

As for the other team, the judges want to know whose idea it was to make the pasta salad. Preeti and Laurine mutter incomprehensibly about it being both of their idea. Tom doesn't buy it and says that at some point someone said, "Let's do pasta salad." Neither person owns up.

"Did you think it was flavorful?" asks Gail. Laurine tries to put the blame on the canned ingredients but Tom points out that everyone used canned ingredients and plenty of dishes had flavor. Preeti strongly disagrees and says that she thought the dish had good flavor - in fact more than other dishes. She asks the judges point blank if there's anything remarkable about doing a clam chowder on a 90 degree day.

"It was a better version of a clam chowder than your version of a pasta salad," retorts Tom. Ouch.

Laurine owns up to the fact that she didn't think it was a winning dish, saying she got caught up in cooking for the servicemen and forgot about the competition. Then she tries to back up, saying that was a bad answer.

"It was a bad answer, a bad dish and a bad idea," says Tom.

The judges ask the two of them who should go home. They mutter about how they worked together. Padma asks if they would both like to go home.

"I'd rather no one goes home," says Preeti.

"Well, that can't happen because this is a competition," Padma answers back.

I was hoping in my heart of hearts that Pompous Mike would go home for his Greek salad but after all this, I know that Preeti will go home. She's displaying that total idiocy, that senselessness, that incomprehensibility of the mediocrity of her food that tends to really irritate the judges in the early stages of every season.

And sure enough, she goes home. They judges knock Mike for sending out a throwaway dish that he didn't really care about (and didn't cook well). They criticize Laurine for not realizing that she had to cook great food, not just good food, in a competition. But Tom hammers Preeti for her inability to see that her food was not up to snuff and Padma asks her to pack her knives.

All in all, Preeti didn't make anything that seemed outstanding. She was never going to win this competition. And frankly, the competition is stronger with her gone. I think she meant well, but as early cast-outs go, she was a deserving one.

So now after three episodes, we've seen three women go home. Will we see another girl pack her knives next week or will one of the men finally fall? I'm eager to find out.