Box Office - Decade at a Glance: September - December 2002
By Michael Lynderey
August 26, 2009
BoxOfficeProphets.com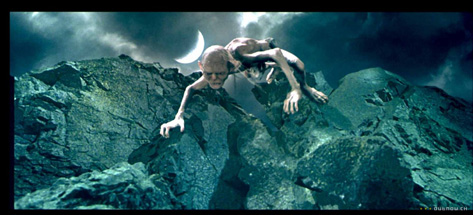 ---
September

While most of September's movies didn't add up to much of a pretty sight, the month did dish out a few big surprises. First, urban comedy Barbershop obviously struck a cord with an underserved demographic, and pulled in an amazing $75 million after a $20 million opening. That's a lot, but it pales in comparison to the next September surprise - Sweet Home Alabama, a fair if exceedingly unexceptional romantic comedy vehicle for Reese Witherspoon, opened with $35 million and totaled at $127 million. If Witherspoon's well-received role in Legally Blonde was the set-up, then Sweet Home Alabama was the punchline - and it was a very funny joke. Witherspoon had clearly arrived as a major female star, a less perky Meg Ryan for the 2000s, and Alabama remains her highest live-action grosser. Meanwhile, in the B-movie department, Jackie Chan and the fetching Jennifer Love Hewitt (now there's an odd couple) headlined action-comedy the Tuxedo, which admirably pulled in $50 million. On the other end of the pool, SwimFan's tale of a jilted teenage lover came off like a high school version of those early '90s "stranger from hell" movies (Single White Female, Consenting Adults, etc.). Jilted or not, the $28 million it gobbled up in early September was probably more than it had any right to earn. Other interesting titles floating around were the crime drama City by the Sea ($22 million), which featured a typically riveting DeNiro performance, and groupie reunion bash the Banger Sisters ($30 million), which remains Goldie Hawn's last film to date. While it wasn't a bad movie, it would really be too bad if it ended up being the cap-off to Hawn's terrific three-decade long career as comedienne.

Otherwise, the month was mostly home to a large chunk of unseen films. There was the comedy Stealing Harvard ($13 million), which stamped the definitive seal of banishment on Tom Green's Hollywood career. Next, the decidedly long and considerably boring historical epic the Four Feathers ($18 million) found Kate Hudson and Heath Ledger thoroughly out of luck. The league of losers was rounded out by Trapped ($7 million), still Courtney Love's last role, and Ballistic: Ecks Vs. Sever ($14 million), a Lucy Liu / Antonio Banderas action mash-up that can claim the novelty of possessing the most thoroughly ungainly title of the year.

October

October 2002 opened up with Red Dragon, a film widely expected to be a Halloween-time mini-blockbuster. It had the benefit of being the follow-up to the previous year's high gross-out thriller Hannibal, which ran off with an amazing $165 million (and some of Ray Liotta's brain matter, to boot). Evidently lacking a solid sequel idea, the producers went back to the beginning and remade Manhunter, the 1986 film in which Hannibal Lecter made his screen debut. Anthony Hopkins returned, and was paired up with Edward Norton, not to mention an excellent supporting cast. Director Brett Ratner delivered a film that reviews pegged as a solid enough thriller (and unlike Hannibal, not too disgusting). It was therefore a genuine surprise that Red Dragon underperformed - a $36 million opening is good, but the movie dropped off and finished up with $93 million, making it the first Anthony Hopkins-Hannibal Lecter film not to top $100 million. The most likely cause for this snub? Audiences waited a good ten years for Lecter's return the first time around, and after that pent-up anticipation was released, Red Dragon didn't have much of a mandate to be a really big movie.

But October 2002 wasn't finished yet, at least not when it came to blockbuster horror films. Two weeks after Red Dragon's slight misstep, the Ring turned into an unexpectedly leggy monster. The $15 million opening wouldn't have hinted at it, but the eventual $129 million total did. Can you imagine a horror film having these sorts of legs today? That's a multiplier of over 8.0! The film's relative originality, generally positive reviews, underground buzz, and nice, teen friendly PG-13 rating were the combination that created this particular Frankenstein's Monster. All of today's horror subgenres can be traced back to several key films released during the early 2000s, and the Ring was one of them: it was based on a Japanese film, it featured the slightly digital-tinted ghost of a child, and it wasn't rated R. As such, it inspired not only countless rip-offs (all those evaporating ghost movies), but also remakes of almost any Asian horror film the studios could get their hands on, as well as the increase of PG-13 ratings in horror in order to allow for more teen attendance. Most of the films that followed the Ring weren't worth the effort, and the Ring itself was not good enough to justify all it has brought down on us since its release.

The rest of the October pack was led by Johnny Knoxville's inexplicable cesspool of life-threatening activities: Jackass: the Movie, which came out of nowhere to give box office prognosticators a fright right before Halloween. It opened with $22 million and ended up with $64 million. Inconceivable! None of the month's other happy campers could get past $30 million, and boy, there sure were a lot of them. For action, there was Jason Statham getting his first lead role (the Transporter), Mark Wahlberg proving himself a non-draw again (the Truth About Charlie), Samuel L. Jackson wearing a rather lovely quilt (Formula 51), and a juicy supporting role for Vin Diesel in the gangster drama Knockaround Guys (which was filmed before his big hits - in 1999!). On the romantic end of things, Alexis Bledel was busy messing around with an awfully youthful senior citizen (Tuck Everlasting), Taye Diggs had a decent lead role (Brown Sugar, a modest hit at $27 million), and Adam Sandler dabbled in indie films in Paul Thomas Anderson's Punch-Drunk Love, a well reviewed but abnormally quirky comedy whose $17 million total shouldn't have come as a surprise. On the more dramatic side of things, Katie Holmes flirted with danger (Abandon), Michelle Pfeiffer headlined an all-star female cast in the aborted Oscar drama White Oleander, and Bret Easton Ellis got another little seen adaptation of his work with the Rules of Attraction, which was also the last theatrical release to star James van der Beek. Salma Hayek did score a modest hit with Frida ($25 million), and got what she really wanted: an Oscar nomination. Meanwhile, talking vegetable-fest Jonah: A VeggieTales Movie took in $25 million, surprisingly outgrossing other 2002 TV-to-film translations like the Powerpuff Girls and Hey Arnold!. And finally, Dark Castle Entertainment released the stuck-at-sea horror tale Ghost Ship right before Halloween, but with a $30 million total, this one failed to measure up to some of their previous Devil's Night-era hits. No puny ghost ship could stand up to the big bad Ring.

November

After the film overload of October, November relaxed a little with the quantity, and brought out the box office quality. The month didn't start out well for I Spy, the Eddie Murphy-Owen Wilson buddy movie and old TV remake that took in $33 million on a $70 million budget. The Santa Clause 2, on the other hand, was a necessary evil for Tim Allen. While Allen's film career took off with the release of the first Santa film in 1994, it had since floundered with box office disappointments like Joe Somebody and Big Trouble. When flops abound, one of the things a star can do to salvage their career is once again take up the mantle of their successful franchises, and so Allen did just that. It paid off - proving that a Christmas movie can be successfully released as early as the first day of November, Santa Clause 2 opened with $29 million and finished with $139 million. That's below the first film's $144 million, but it was still an impressive hit, and Allen was back in the game.

November 8th brought along another box office surprise, as rapper Eminem's autobiographical film debut 8 Mile took off with a $51 million opening and $116 million total, a great early example of extreme frontloading on a large scale. Arriving at the peak of Eminem's popularity, the film was heavily buzzed about for months, and seemed to turn overnight from a wintry awards contender to an outright box office hit. The weekend's other release, the somewhat luridly entertaining Brian DePalma thriller Femme Fatale, nary made a mark, and that's too bad: Rebecca Romjin-Stamos gave a good performance.

Unlike the first two weekends of the month, November 15th was always going to be huge, and was. Harry Potter came back to town, and had no trouble opening with $88 million and finishing with $261 million. Yes, that was noticeably below the first film's $317 million tally, and it was clear why: some of the curious onlookers who went into the first film simply to see what the hype was about didn't come back for the sequel. There was thus a thinning of the herd, as the franchise narrowed itself down to the range it was going to stay in for the next few years. Next, November 22nd was yet another pre-ordained blockbuster day, as Pierce Brosnan played James Bond for the last time. With the help of Halle Berry's semi-nubile presence, Die Another Day actually improved upon previous Brosnan entries, opening with $47 million and finishing with $160 million. It's kind of inexplicable why the Bond-makers felt the need to reboot the franchise - Casino Royale and Quantum of Solace didn't outgross Die Another Day by more than $10 million apiece, and if you adjust the numbers, they probably didn't beat it at all. Sounds like they fixed what wasn't broken.

There aren't a lot of positive things to say about the rest of November (although four $100 million+ movies are good enough for any month, so no complaints there). You had your obscurities, of course, like Extreme Ops (some sort of ski action hodgepodge) or They (an evaporating ghost movie, but before those were all the rage). You had your very expensive flops, like Treasure Planet, Disney's big holiday animation, which grossed a staggeringly insufficient $38 million on a budget of ONE HUNDRED AND FORTY MILLION DOLLARS. And finally, there were the big-star flops, like George Clooney's somber sci-fi tale Solaris, which finished with $14 million (couldn't they have thrown in just one explosion?), and Adam Sandler's critically reviled Eight Crazy Nights, a PG-13 animated film that was too crude and rude for kids. On the plus side (I think), the vaguely Christmas-themed comedy Friday After Next, the third entry in that series, did ok with $33 million (between this, Barbershop, and All About the Benjamins, Ice Cube was having a pretty good year).

December

December 6th more or less gave us the week off from movies, or at least that's how it ended up when Analyze That, the follow-up to 1999's $100 million grosser Analyze This, completely failed to gain any traction, opening with $11 million and finishing with $32 million. There goes that franchise. Worse yet, the film marked the last live-action appearance of Billy Crystal, once a sturdy '90s comedy star. Anyway, we sure needed that weekend off to relax, because the rest of the month never let up. The biggest bruiser shouldn't be hard to guess: the Lord of the Rings: the Two Towers went the opposite route to Harry Potter 2, finishing with more ($341 million) than the first Rings film did in 2001. By this point, Orlando Bloom was quickly emerging as the series' breakout star, and we'd see that illustrated in full in 2003. Meanwhile, Steven Spielberg's well-reviewed match-up with Tom Hanks and Leonardo DiCaprio, the '60s-set chase drama Catch Me If You Can, proved to be the film to beat for adults over the holiday season, opening with $9 million on Christmas Day and finishing with $164 million. Clearly, Hanks still had "it". The month's third $100 million title also provided excellent big-star entertainment for adults; Chicago opened in limited release late in the month, and subsequently coasted along on terrific awards-season legs throughout the spring, finishing up with an amazing $170 million and proving that the musical was indeed back in town (thanks go out to 2001's Moulin Rouge! for breaking the door open for what Chicago accomplished). Chicago won Best Picture at the Oscars, and indeed its performance is almost identical to 2001 Best Picture winner a Beautiful Mind (it's a scary coincidence that they both ended up with the exact same total, $170 million). Chicago also heightened the profiles of its stars, Renee Zellweger, Richard Gere (who already had a decent year), Queen Latifah, and Catherine Zeta-Jones.

Other entertainment for adults did well, too, including the nearly identical box office for the hit romantic comedies of Jennifer Lopez (Maid in Manhattan; $94 million) and the tag-team of Sandra Bullock and Hugh Grant (Two Weeks Notice; $93 million). The former film was Lopez's highest grossing, and it was a nice recovery for her after the missteps of Angel Eyes and Enough. Bullock was riding high here, too, capping off a good year. Meanwhile, Martin Scorsese's latest gangster film, Gangs of New York, overcame its running time and floppy buzz with some decent legs, ending up at $77 million. Another awards bait drama, the terrific About Schmidt, showed a different side of Jack Nicholson to the tune of $65 million. Not all Oscary dramas were as lucky, but some (the Hours, $41 million; the Pianist, $32 million) did better than others (Narc, $10 million; Confessions of a Dangerous Mind, $16 million). Nicole Kidman continued to get good mileage with the Hours, and the Pianist of course turned Adrien Brody into a fairly well known actor (well, he did win the Oscar). Denzel Washington's directorial debut Antwone Fisher didn't make all that much money ($21 million), but got good enough critical notices.

December 2002 also had room for Nick Cannon's high school epic Drumline, a mild hit ($55 million), and the Wild Thornberrys movie, yet another animated series-to-film adaptation (it did OK for itself with $40 million). Rob Schneider's latest star vehicle, the notorious the Hot Chick, wasn't a complete wipeout, taking in $35 million (and to its credit, it introduced us to Rachel McAdams).

Now that I think about it, the month really only had two mega-losers. One was the tenth film in the Star Trek franchise, Star Trek: Nemesis. While I can't account for the decision to reboot the James Bond films, I certainly have no qualms with the reasoning behind the re-charging of this particular series. At an $18 million opening and $43 million total, Nemesis was the single lowest grossing Star Trek film, ever, and came in $27 million under the total of the last entry, 1998's Insurrection. Clearly, the Patrick Stewart-led crew of the Enterprise had passed their expiry date. The second mega-bomb is one that now seems to have disappointed even as a disappointment: Pinocchio, Roberto Benigni's follow-up to his surprise success Life is Beautiful (1998), was deemed a disaster upon release and practically chased off the screens with a pitchfork (it grossed $3 million). But sadly, it really hasn't taken on the air of a notorious, legendary flop, akin to Battlefield Earth or Pluto Nash. Some might consider that a good thing, but I sure don't. If you gotta fail, at least fail memorably.