Box Office - Decade at a Glance: September - December 2001
By Michael Lynderey
July 29, 2009
BoxOfficeProphets.com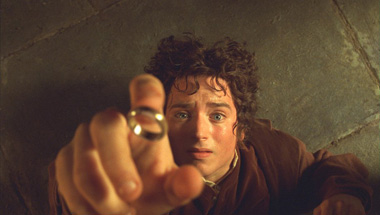 ---
September - October

It feels more than a little irrelevant to churn out movie box office statistics in a write-up of the events of September 2001. But I will say that Ben Stiller's horrible film Zoolander managed an all right $45 million sum, Michael Douglas did well for himself again with Don't Say a Word's $55 million, and Mark Wahlberg proved he wasn't that big a draw with Rock Star, which grossed only $16 million.

October started out with a prototypical Denzel Washington vehicle in Training Day: $22 million opening, $76 million total - that was a box office pattern Washington just kept on repeating in the next few years (though his Oscar win for this role makes a bit of difference). Serendipity gave John Cusack and Kate Beckinsale a decent hit (with $50 million), and the Paul Walker/Steve Zahn thriller Joy Ride was unjustly ignored at the box office (justly or not, that'd be the fate of most of Walker's non-car race related movies). As the month went on, it was clear that there wouldn't be a film to match the previous October's $150 million+ grosser, Meet the Parents. The Spacey/Bridges sci-fi drama K-Pax did take in a respectable $50 million, and the horror movie Thir13een Ghosts did as horror movies do and finished with $41 million, but that's as high as the crop grew. Some flops inevitably came to town - like the urban horror film/Snoop Dogg vehicle Bones, the much-maligned Chris Kattan mob pic Corky Romano, and especially the resolutely unseen On the Line ($4 million!), which gave 'N Sync veteran Lance Bass his one starring role. Riding in Cars with Boys (Drew Barrymore), From Hell (Johnny Depp) and the Last Castle (Robert Redford) were middling grossers for all three bracketed actors.

November

November 2001 continued the tradition of slotting a big grosser into the first Friday of the 11th month. While it seemed that everyone was waiting for the arrival of a certain boy wizard, Monsters, Inc. had absolutely no problem opening to $62 million and finishing with $255 million. That's Pixar for you! Campy thriller/John Travolta vehicle Domestic Disturbance and sci-fi action/Jet Li-starrer the One both did all right, ending up in the $40 millions. November 9th gave us another Farrelly Brothers film in Shallow Hal; while I wouldn't normally deride the film's $70 million take, it wasn't up to the par of Dumb and Dumber and There's Something About Mary. It was a good leading role for Jack Black, though - his first.

November 16th saw the taking of another sturdy step in establishing fanboyism as a driving box office: the massively-anticipated Harry Potter and the Sorcerer's Stone took wing, scoring the biggest opening weekend at the time ($90 million) and a total that remains the franchise's highest ($317 million). Aside from introducing a sizable pack of British character actors into popular culture, the first Potter film loudly announced that adaptations of much-beloved fantasy novels could make for good tentpole releases (Lord of the Rings seconded that notion just a month later). Potter Part 1 was also the highest grossing movie of the year, and the only Potter film to be so honored. It's no surprise that the rest of the month couldn't keep up - the Redford/Pitt team-up, Spy Game, did okay with $62 million, and Owen Wilson piloted the action/thriller Behind Enemy Lines to $58 million. Martin Lawrence, however, had yet another disappointment with Black Knight ($33 million). A big entry in 2001's Oscar sweepstakes, In the Bedroom, was meanwhile quietly grossing its way to $35 million.

December

December threw out the usual holiday foreplay and just went ahead and gave us a big hit movie: Ocean's Eleven, which featured three of the 2000s' biggest stars (Clooney, Pitt and Damon) and the 1990s' most prominent leading lady (Julia Roberts). Steven Soderbergh was on a box office roll here, and the movie coasted on good reviews, holiday legs, and indeed its old-school movie star charm all the way to $183 million (from a $38 million opening). December 14th saw a mixed bag of releases: while Tom Cruise proved his star power by bringing the odd Vanilla Sky over to $100 million flat, the spoof genre took another blow, as Not Another Teen Movie could only muster up a week $38 million finish.

The third week of December was where the action was. The Lord of the Rings: the Fellowship of the Ring brought yet another long-time fan-anticipated project into fruition at last. And it was everything anyone who wanted it on screen could dream of: very well reviewed critically, a Best Picture nominee at the Oscars, visually dazzling, and a big holiday grosser. However, the first round of the Potter Vs. LOTR match-up had Potter coming in with a three-point win: LOTR finished with $314 million, just a little under Potter's $317 million. Rounds two and three, on the other hand, definitely went to the hobbits. The other big story of the day was A Beautiful Mind, a film perfectly tailored for Oscar nominations by director Ron Howard and star Russell Crowe. It was perhaps the prototypical awards season behemoth, going as it did from a limited opening release to its incredible $170 million total (well, winning Best Picture didn't hurt either). Other Christmas-era films included Meg Ryan's return to form with Kate & Leopold, which grossed $47 million and gave Hugh Jackman yet another starring role (X-Men was really paying off), Tim Allen's distinctly unsuccessful comedy Joe Somebody ($22 million), and the Nickelodeon CGI release Jimmy Neutron: Boy Genius, which got family audiences to subsidize $80 million worth of tickets.

Will Smith's starring role in Ali amazingly opened to $10 million on Christmas Day and then dropped down, down, down, finishing with only $58 million. One noteworthy disappointment came courtesy of Jim Carrey, who just the year prior delivered a mega-hit with the Grinch. That didn't happen again in 2001, as Carrey's drama The Majestic could only scoop up $27 million. Audiences evidently didn't want to see Carrey's serious side. But can you really blame them? Carrey's contract with Beelzebub (I've read it) explicitly extrapolated that any efforts at serious acting, however successful artistically, would always fail at the box office. So what does Carrey really expect? A deal is a deal.

The last weeks of the year were littered with awards contenders, most of them opening in limited release before seeking greener pastures. All of the ones that got to a wide release did fairly well - the too-quirky-to-function Royal Tenenbaums took in a hefty $52 million, Gosford Park with its country villa-soiree premise climbed to $41 million, Sean Penn scored another Oscar nomination, and a $40 million gross, for I Am Sam, and Halle Berry's Monster's Ball, which netted her a Best Actress at the Oscars, overcame its deep 'n dark subject matter to get to $31 million.

The big post-script of the year was Black Hawk Down, which opened in only a few theaters on December 28th. On its expansion to a decent-sized wide release on January 18th, the film opened with $28 million and finished with $108 million, performing almost like a summer blockbuster. While it didn't get most of the hoped-for Oscar nominations, I'd say that box office sum is a very nice consolation prize indeed.