Box Office - Decade at a Glance: May - August 2001
By Michael Lynderey
July 28, 2009
BoxOfficeProphets.com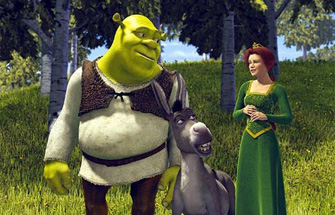 ---
May

As the hit-and-miss spring season ended, May brought about an almost perfect B-movie summer, filled as it was with a more-than-decent array of entertaining action/adventure releases; the common thread for a decent chunk of films, and a blueprint for summers to come, was an opening between $40 million and $70 million and a total around the $130 million - $180 million area. There were solid hits all around, though heavy frontloading was becoming more apparent (2001-level frontloading would be described as "very good legs" today).

The first offering was the Mummy Returns, which staked out the first week of May slot that was successfully filled two years before by the first Mummy film. And it worked - a $68 million opening weekend and a $202 million total, improving on the first film's $155 million take. At the time, that was still a very big opening, and indeed the first week of May would later be used to set two opening weekend records (Spider-Man in 2002 and Spider-Man 3 in 2007). May 11th brought along the standard disappointment that usually befalls the second weekend of May - the slightly unusual historical film A Knight's Tale, the only release, finished with $56 million. It was Heath Ledger's first solo leading role, and his last big summer movie until The Dark Knight.

May 18th got considerably livelier with the release of Shrek; if we declare 2000 to be the year when CGI definitively won over traditional animation, then Shrek was the film that firmly defined exactly how CGI was going to govern during the decade (it wrote the party platform, as it were). Everything about it - the sunny, cartoonish animation, the pop culture in-jokes, the celebrity voices - served as prototype for all the CGI hits (and flops) to come: Madagascar, Chicken Little, or even an obscurer film like Happily N'Ever After - all were modeled right on the blueprint that Shrek served up. At $267 million, it's still one of the highest grossing CGI films (and the highest grosser of the summer), but subsequent entries in the series would merrily trash that total and scale even bigger heights. Also out on the same weekend was another Jennifer Lopez movie - Angel Eyes - but who was really going to see this oddly-marketed romantic drama? Not me, that's for sure - not during the great B-movie summer - and considering the $24 million total gross, not a lot of other folk, either.

May 25th finished the month off with what may have been the summer's most anticipated film - Pearl Harbor - a $150 million-budgeted historical epic about the events of December 7, 1941. A lot of comparisons were initially made to Titanic - the romantic angle, the budget, the action, the historical tragedy - and indeed the film was clearly intended to strike a similar note. But one crucial element was in disarray here - the man at the helm was action stalwart Michael Bay. Of course, Bay's the Rock and Armageddon had succeeded admirably in the later years of the 1990s, but his quick-cut 'n comedy action style appeared somewhat inappropriate for an apparently serious historical film like this one, and the critics responded in kind. At a $59 million Memorial Day weekend opening and a $198 million final, it was still a successful film - but expectations seemed to be higher. None of the criticisms rubbed off on stars Ben Affleck and Kate Beckinsale, who'd deliver several hits in the years to come; co-star Josh Hartnett wasn't as lucky, but we'll take the blame off Pearl Harbor for that one.

June

Taking a break from the blockbusters, June 1st threw out two poorly reviewed comedy vehicles - the Animal (a surprising hit for Rob Schneider, at $57 million) and What's the Worst That Could Happen?, a Martin Lawrence film which grossed under a third of the total of his previous summer release, the certified $100 million-hit Big Momma's House. The third film in release was Moulin Rouge, which helped establish two facts: the musical was back in town, and Nicole Kidman was going to have a very decent career, at least in the first half of the 2000s. The film's $57 million tally may not seem like much, but it got the ball moving on Chicago, another musical that pulled in gangbuster business a year and a half later.

June 8th brought along some decent action, as Swordfish capitalized on Hugh Jackman's emerging popularity for a fair $69 million total (the fact that the budget was over $100 million didn't help, though). Ivan Reitman's sci-fi comedy Evolution, on the other hand, flopped severely, taking in only $32 million on an $80 million budget, and hampering David Duchovny's aspiring leading man status. The two films out on June 15th may not seem very important at first, but they helped shape the decade: Disney's Atlantis: The Lost Empire was one last grasp at traditional animation-as-blockbuster, and yet again, the outreach was not returned - the film cost $90 million and grossed a few million less than that. The days when an animated Disney film could easily take in well over $100 million - as was the case only two years before, with Tarzan - were over. The second June 15th release was the sprightly video-game adaptation, Lara Croft: Tomb Raider. Opening at $47 million and finishing with $131 million, the film thoroughly entrenched Angelina Jolie as a summer action star, and gave new life to the fledgling game-to-movie subgenre.

June 22nd gave birth to another star, and another franchise. Car race epic The Fast and the Furious came out of nowhere, opening with $40 million, finishing with $144 million, and getting decent reviews, to boot. Vin Diesel had been hanging around at the edges of some previous films, but this one launched him into the big time, as an actor who'd repeatedly be dubbed the successor to Schwarzenegger and Stallone. Co-star Paul Walker got a career boost too, and Michelle Rodriguez was firmly launched into a handful of "tough chick" roles in the action films of years to come. Not to be outdone, the day's other release, Dr. Dolittle 2, finished with a certainly respectable $112 million total. Good for Eddie Murphy.

The last week of June saw the release of yet another member of the "very anticipated" club. A.I.: Artificial Intelligence combined the talents of director Steven Spielberg with child star Haley Joel Osment and a concept originally developed by Stanley Kubrick. Unfortunately, the reviews didn't come in as overtly enthusiastic, and the film's odd premise of a boy-robot's journey of self-discovery probably turned off a decent portion of audiences. The film grossed only $78 million - not a disaster, but below the budget. On other screens, John Singleton released another well-reviewed urban excursion, Baby Boy, Kirsten Dunst turned in a good performance in the little-seen drama Crazy/Beautiful, and the notorious Pootie Tang hit unsuspecting theaters (but not for very long).

July

The 2001 edition of the Fourth of July weekend is easily one of the lowest-profile in recent history. The biggest release was Scary Movie 2, and I suppose the movie was intended to repeat the first film's $157 million-worthy success just the year before. Instead, reviews panned it as a quickly-put-together sequel, and what we had on our hands was an underperformer, at $71 million (not to mention the first, though far from final, step in the conspiracy to darken the good name of spoof films). The talking-animal spy film, Cats & Dogs, did better, with a decent $93 million haul. A sequel was announced almost immediately but, amazingly, is only being made now; is anyone even going to remember the first film when Cats & Dogs 2 hits screens in July 2010?

Moving past the okay Jet Li vehicle Kiss of the Dragon, July 13th brought along another case of overturned expectations. Final Fantasy: The Spirits Within was intended to be a revolutionary new development in computer generated animation - a film that looked almost like realistic live action. Commentary and analysis were heaped on the film pre-release; questions like - is the animation too life-like? Are CGI actors going to replace the live-action kind? Does anyone really want to see a Final Fantasy movie? The answers were no, no, and no, because this $130 million-budgeted film mustered up a meek $32 million gross, finally giving us the definitive flop of the summer. It was about time.

At the other end of the multiplex, a little comedy called Legally Blonde came out of nowhere to win the weekend with $20 million, and then had legs, legs, legs, finishing with a terrific $96 million. The Wedding Planner and Bridget Jones turned Lopez and Zellweger into romantic comedy stars for the new century, and Legally Blonde did the same for Reese Witherspoon, marking her as the natural successor to the ousted Meg Ryan. Meanwhile, the $71 million-grossing three-character piece The Score gave Edward Norton and Robert De Niro a decent hit, and featured the very last screen performance by Marlon Brando.

The third weekend of July brought along yet another B-movie hit, as Jurassic Park III opened with $50 million and finished with $181 million. No complaints there, and I'll also give them a nod for not following that one up with yet another sequel. Meanwhile, Hollywood-insider comedy America's Sweethearts did well at $93 million. But for a Julia Roberts film, it was a little underwhelming. July 27th capped off the month with another action/adventure hit - Tim Burton's Planet of the Apes; not one of his best films (and certainly one of his most conventional), but with a $68 million opening and $180 million total, it was a very efficient star vehicle for Mark Wahlberg, and a respectful summer hit.

August

August 3rd gave birth to another surprise hit - Disney wish-fulfillment fantasy The Princess Diaries, which amazingly grossed $108 million and introduced us to Anne Hathaway (and the world only had to endure one sequel, so I'd say the good outnumbers the bad here). The biggest story of the day was Rush Hour 2, which opened to $67 million and finished with $226 million. I never understood what the appeal was with the Rush Hour films, but one thing was clear: this was going to be the biggest August in the while. That didn't change the next week, when gross-out-with-a-heart sequel American Pie 2 opened with $45 million (compare that to the first film's $18 million opening) and finished with $145 million. That's what a thriving franchise looks like. Meanwhile, the Farrelly Brothers had a flop with half animation/half comedy Osmosis Jones (budget: $75 million; gross: $13 million) and Nicole Kidman scored yet another solid vehicle with The Others, a creepy ghost film that opened with $14 million and ended up with $96 million.

The rest of the month didn't feature any real breakout hits, but cameo-filled comedy Rat Race did pull in $56 million, and '80s-style horror film Jeepers Creepers took in a modest $36 million. Kevin Smith put out the very funny Jay and Silent Bob Strike Back, but with the typically Smithian lack of box office fanfare ($30 million). Also around were John Carpenter's last theatrically released film to date (Ghosts of Mars, so that's why), Freddie Prinze Jr.'s 278th (yes, really), and last, underperforming star vehicle (Summer Catch), and the good little drama O (Josh Hartnett/Julia Stiles). I think Woody Allen and Jake Gyllenhaal may have had some movies out back then, too, but Allen's probably already forgotten about his, while Gyllenhaal only wishes he could.