Box Office - Decade At a Glance: January - April 2001
By Michael Lynderey
July 27, 2009
BoxOfficeProphets.com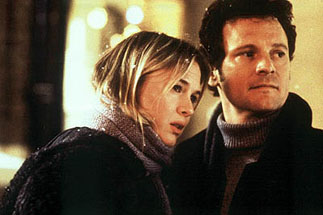 ---
More than any other recent year, I'd credit 2001 for redefining what we accept as normal box office behavior - consider that 2001 gave us eight of the then-17 highest opening weekends of all time. The year is also notable for launching some of the biggest franchises of the 2000s (Harry Potter; Shrek; Lord of the Rings), and some of its biggest stars.

January - February

2001 began with a bang, as a little teen movie that could pulled in some hefty numbers. Save the Last Dance might not have looked like much on paper, but did it ever deliver - a $23 million opening weekend and an amazing $91 million tally. That number may not seem like much in May or July, but it cemented the film as one of the highest grossing January releases ever. Aside from containing a near-unforgettable piece of dialogue (a solemn-faced "No, I would never bust a cap in your ass", delivered by Julia Stiles), Save the Last Dance gave definitive life to a popular 2000s subgenre - the urban dance movie - and introduced Stiles as a name actress (her co-star, Sean Patrick Thomas, wasn't so lucky). MTV Films later cannily used this second week-of-January teen movie release strategy to open Orange County (2002) and Coach Carter (2005) to respectable numbers.

The rest of the month was a decidedly mixed bag, with a long, and long-forgotten, Ryan Phillippe thriller (AntiTrust, featuring Tim Robbins as a thinly-disguised, mal-intentioned version of Bill Gates), a widely-panned star vehicle for Eddie Griffin (Double Take), and a cheerleader comedy, Sugar & Spice. Reading off that last film's cast list does bring back some memories: Mena Suvari, Rachel Blanchard, Sean Young. Were these people abducted by aliens circa 2003, never to be returned? Anyway, a much more interesting release was The Pledge, directed by Sean Penn and starring Jack Nicholson, and featuring one of the oddest serial killer movie endings ever. The fact that Nicholson delivered a great performance is a given, but the Pledge serves as one of several demonstrations that Penn should make film directing a day job.

The last weekend of the month saw the release of the Wedding Planner, Jennifer Lopez's first go at a traditional romantic comedy role; it might surprise people today that the same was true of her co-star, Matthew McConaughey. Previously known for a few choice character roles and a handful of dramatic leads, McConaughey's post-Wedding Planner resume became littered with hordes of films of the romantic-comedic-very bad persuasion. Anyway, the film pulled in a decent $60 million, and it's no surprise - the pre-Valentine's Day landscape was infested with badly reviewed, little-seen star vehicles, including those of Freddie Prinze Jr. (Head over Heels) and Jason Biggs (Saving Silverman). Granted, a film called Valentine was also in release - but that was a cheesy slasher film; in retrospect, it seems to have been marking time between the 1981 and 2009 versions of My Bloody Valentine. Another highly panned romantic film was the seasonally innutritious Sweet November - but that came out on February 16th. Two days too late.

Outside of the Lopez/McConaughey experiment, the big choice for moviegoers was Hannibal. The ten years that passed between the Silence of the Lambs and this sequel seem to have sufficiently wet audience appetites for Hannibal Lecter, the serial killer with a big appetite, because Hannibal opened with $58 million and finished with $165 million; $58 million was then the highest opening weekend for a horror film, not to mention the then-third highest opening weekend, period (wow! Though I was paying attention to these kinds of things then, I can not now imagine a time when a $58 million opening was considered so massive). The film made Anthony Hopkins sort-of-a-star again, rather than just a popular character actor, and gave Julianne Moore a hefty career bump. The film was incredibly controversial because of its violence - but these days, gently opening a man's skull and having a taste of what's on his mind doesn't seem quite so outrageous. Did Hannibal give birth to the torture porn genre? Not directly, and certainly not considering some of the genre's '70s output, but I'd say there was a definite influence. Inevitability came into play here - Hannibal Lecter would be back on the movie screens in no time - October, 2002, in fact.

Clearly, the rest of February 2001 wasn't going to live up to that cannibalistic behemoth, but Chris Rock did get a decent star vehicle in Down to Earth, which surprised with a $64 million finish (his highest gross as leading man). The Recess movie did okay with $36 million (Recess was a Disney animated TV show turned film; you know, back when Disney put their efforts into something other than campy live-action sitcoms designed to launch singer-actor teen idols who would earn them a decent living before flaming out in a firestorm of perversity and/or bad Sundance movies). The month finished off with flops for two '90s stars - Brendan Fraser (Monkeybone, which tallied an almost unbelievably low $5 million) and Kevin Costner (3,000 Miles to Graceland, at $15 million). Neither one of these guys would really reestablish themselves as solid leading men in the 2000s - but Costner certainly turned in some good character performances, and Fraser headlined a handful of CGI adventures that crawled their way over $100 million.

March

March 2001 was, I suspect, a month of immense disappointment to some of the actors who entered the fray. First, that fate befell Julia Roberts and Brad Pitt in the Mexican. Marketed as a fun comedy team-up of two A-listers, the film actually mostly consisted of Pitt's solo adventures in Mexico, while Roberts was off participating in a very well written two-character piece (involving herself and choice supporting player James Gandolfini). This evidently wasn't what audiences were looking for, and so the film totaled a low-for-Roberts $66 million after a $20 million opening. Too bad. Enemy at the Gates, a prestigious, vaguely Oscary WWII drama with Jude Law and Rachel Weisz, pulled in a fair if unexciting $51 million. Next, thriller queen Ashley Judd's turn at romantic comedy fluttered out, as Someone Like You could only muster up $27 million. Kirsten Dunst's Get Over It, another high school film, was almost immediately forgotten. And what does one really have to say about gross-out comedies Tomcats and Say It Isn't So, except that to describe them as not the second coming of American Pie would be an understatement of epic proportions?

The big earner of the month was definitely unexpected - Robert Rodriguez's Spy Kids, his first family film. Considering it finished with an amazing $112 million after a $26 million opening, it's no surprise that Rodriguez just won't stop dabbling in kidpics. Steven Seagal, whose previous film had gone straight to video, had an unexpected hit (his last) with Exit Wounds ($51 million). See Spot Run's $33 million may not seem like much - but for a real dog of a dog comedy starring David Arquette - you could do a lot worse. And finally, March did deliver a pleasant surprise with Heartbreakers, a comedy with an enjoyably sultry Sigourney Weaver and a deliciously grotesque performance by Gene Hackman. At $40 million, it wasn't a spectacular grosser, but at least it was actually funny, and that's not a definition most of the spring's comedies readily subscribe to.

April

The month started off with a decent hit - apparently not having had their fill of police thrillers with Hannibal, audiences turned out for Along Came a Spider, the follow-up to 1997's Kiss the Girls. Morgan Freeman's portrayal of Alex Cross in this film and its prequel are still the biggest demonstrations of his box office capability as a solo star - despite lackluster reviews, the movie opened with $16 million and had legs good enough to finish with $74 million. Not a tally to balk at. The same weekend, April 6th - 8th, brought along a decent star vehicle for Johnny Depp, whose portrayal of a real-life drug dealer in Blow managed to end up with $52 million (and some rave reviews). While the general impression is that Depp languished in lower grossers before his Pirate days, the truth is that he actually delivered quite a few respectable earners (especially Sleepy Hollow, which made it to $100 million in 1999). Now that's an actor with some longevity.

The hit star vehicles continued with Bridget Jones's Diary. Despite early doubts about a Texan-American playing a prototypical English character, Bridget Jones remains to date Renee Zellweger's most identifiable role. Indeed, the film opened with an okay $10 million and yes, had legs all the way up to $71 million. That's the plus side; the minus - it sentenced Zellweger to appear in many forgettable romantic comedies in years to come (and worse, in a few too many Oscary Miramax films).
Hugh Grant got some mileage out of his role as a cad, but it was Colin Firth who the film broke into American films (albeit with the price tag of typecasting). And more to the point, Bridget Jones was one of a wave of British-tinged films to hit it big in the U.S. in the early part of the 2000s (that output ranges from stuffy dramas like Gosford Park to fantasy epics like the Harry Potter films).

Deeper into April, not all star vehicles were quite so lucky. Paul Hogan, for one, had a few fairly low-grossing starring roles in the 1990s, and so it became clear that he had to return to the franchise that made him famous: the Crocodile Dundee films. Yes, Hogan unleashed the third entry in the Dundee franchise upon unsuspecting audiences, apparently as payback for ignoring his last few films. But the joke was on him - the film grossed only $25 million, a far, far cry from the $100 million+ totals (unadjusted!) of his previous endeavors in the Australian outback. And that was the last anyone's heard of him.

Another entry in the career-ending sweepstakes was Sylvester Stallone's car race-fest Driven, which has the distinction of being the very last in an unbroken 27-year chain of Stallone big screen starring roles. The movie grossed just $32 million, and on a $72 million budget, to boot; the penalty? Stallone's next film, D-Tox, opened in only a few dozen theaters, and Stallone would be forced to reside in straight-to-videoland until his (sort of) comeback vehicle in 2006, Rocky Balboa. As we would see some months later, audiences were waiting for that other car movie.

Also around with little to no impact were yet another Pokemon film (no, not the last one; not yet!), a David Spade vehicle (Joe Dirt - the title says it all), an obscure remake of an obscure French film (Just Visiting), a TV show adaptation (Josie & the Pussycats), and your typical last week-of-April bad horror movie (The Forsaken). The Warren Beatty/Diane Keaton/Goldie Hawn vehicle Town & Country flopped so badly that I will say nothing of it, except that it cost $90 million and
took in a sum considerably less than that. It's still Beatty's last film to date. I hope that changes soon.

Now we get to the real juicy steak of the month: the legendary gross-out Freddy Got Fingered. I'm still a little sore about finding out that this wasn't another Nightmare on Elm Street sequel. Critics who spent the spring deriding the endless onslaught of fart, poop, and boob jokes in the various offerings on hand had an absolute field day with this film, which was frankly the logical culmination of the gross-out one-upmanship game. The movie is in such bad taste, features such an incomprehensible storyline and situations, and is so audaciously and inexplicably disgusting that it's almost surreal. The perpetrator of this would-be unheralded masterpiece was one Tom Green, whose film career didn't have much shelf life past 2002 (Freddy made $14 million, if anyone really cares).