Weekend Wrap-Up
Harry Potter and the Front-loaded Opening Frame
By John Hamann
July 19, 2009
BoxOfficeProphets.com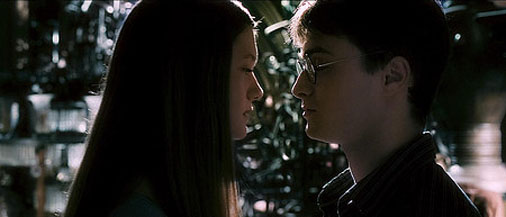 ---
The most expensive Harry Potter flick opened at theaters this weekend, and once again, young audiences ate it up, propelling it to the franchise's biggest opening ever over five days. Harry Potter and the Half-Blood Prince opened to $159.7 million over five days, an amazing figure, but there are some semi-troubling trends that Warner Bros. will be watching this weekend. However, when your franchise has earned over $1.5 billion – on the domestic side alone – frontloading and ballooning budgets are not going to keep studio executives up at night.

It was another huge Harry Potter weekend for the fifth time this decade. Opening weekend numbers indicate the kids are becoming more and more fanatical about it, so it's interesting that the Catholic Church embraced this film more than the others. The Half-Blood Prince opened late on Tuesday night, and started its five days by setting a record, somehow earning $22 million in the middle of the night. That beats The Dark Knight's midnight screenings by a landslide (and nobody died during filming). With this huge figure, some thought records were coming down this weekend, and Michael Bay and Transformers were finally going to get some comeuppance. Sadly, even Harry Potter couldn't take down Michael Bay, as the Wednesday figure came in at $58 million, part of which came from that $22 million from those very well-attended midnight screenings. The opening Wednesday is an uh-oh figure if I've ever seen one. Without those midnight showings, it means Potter really earned only $36 million on day one, and this one is going to be the epitome of front-loading. Midnight showings for the previous film, Harry Potter and the Order of the Phoenix, came in at $14 million, with a total opening Wednesday figure of $44.2 million, making midnight showings 32% of that opening day total. Half-Blood Prince saw an increase to that percentage, as midnight showings consisted of 38% of that opening day figure. After Wednesday, Harry Potter and the Half-Blood Prince was only $4 million behind Transformers 2, and I have to admit I was hoping for some magic to happen. It didn't.

The front-loading shadow only grew on Thursday, as the Half-Blood Prince earned $22 million (remember that midnight screening figure?) and was off 62% from the previous day. With box office, we obviously expect a hefty drop-off from the Wednesday to the Thursday, especially with a film like this one that had well-attended midnight screenings, but this is a really big drop. Transformers: Revenge of the Fallen fell 53% from Wednesday to Thursday, moving from $62 million to $29.1 million, a number more logical that Potter's 62% plunge. Again, versus Order of the Phoenix, the front-loading shadow grew again. Phoenix opened to $44 million on Wednesday, and dropped 58% to $18.4 million on Thursday. So, the good news is that the numbers are bigger, the slight bad news is that the drop is bigger. What matters most, though, is the transition from Thursday to Friday.

We've seen some big changes to box office over the last decade. In the past, with a five day opening, analysts expected the Friday number to come close to matching that Wednesday opening figure, mostly due to the idea that Friday is more of a movie-going night than Wednesday is. That formula has changed, maybe due to summer releases, or maybe due more to the fact that parents will let kids go see a midnight screening on a Tuesday night. In the case of Harry Potter, the formula hasn't applied for the last two films. With the Half-Blood Prince, the Friday figure came in at $26.8 million, well off the $36 million it earned on Wednesday (without midnight screenings), and only 22% better than the Thursday. Order of the Phoenix behaved differently. Its Wednesday, without midnight screenings, was $32 million; its Friday came in at $25.8 million, but carried a 41% increase over its Thursday. So after all that Wednesday/Thursday success, the Half-Blood Prince earned only $1 million more than Order of the Phoenix did on Friday night. After three days, though, the Half-Blood Prince was almost $20 million ahead of Phoenix, with a score of $107 million to $88.5 million. This, my friends, is front-loading.

The final three-day figure comes in at $79.5 million, but the five-day is where the success lies. The five-day figure finishes at a huge $159.7 million, bigger than any other Potter film and well ahead of the $139.7 million that Order of the Phoenix earned over its first five days. Warner Bros. has again managed to get even more blood out of this stone. Does this mean that Half-Blood Prince will be the first Potter film to reach $300 million domestically since the first one did it in 2001? I think it could be. Critically, it's near the top of this series; however, these films could come in at 20% fresh and still earn $250 million. With Half-Blood Prince, we have bigger visuals, an older Harry, and romance – which certainly didn't stop teen girls from seeing Titanic. This Potter cost Warner Bros. $250 million to make, about $100 million more than usual, and from what I've heard most of that is on the screen. This tells me repeat viewings are in order, which is another factor in propelling a film toward $300 million.

Finishing second is not Bruno, last weekend's winner. It's Ice Age: Dawn of the Dinosaurs, which means we have kids movies in the one-two position. Ice Age 3 earned another $17 million and was not crushed by Potter to the point I expected. Ice Age 3 dipped 36% this weekend, after falling 34% last weekend. This Ice Age is the complete opposite of Potter, as a smaller opening frame has allowed for better legs. The $90 million film now has a domestic gross of $152 million, and a worldwide gross approaching $500 million.

Bruno is not third, either. Third spot goes to Transformers: Revenge of the Fallen, which is still somehow showing decent legs. Revenge earned another $13.8 million, and for the second consecutive weekend, kept its drop below 50%. Transformers 2 dropped 43%, and now has a decent shot at $400 million. Its gross so far sits at $363.9 million, and the overseas gross is approaching $400 million.

Bruno does manage to show up in fourth, but The Hangover and The Proposal are close on its tail. I called Harry Potter and the Half-Blood Prince the epitome of frontloading, but the answer is really Bruno. The Sacha Baron Cohen film is actually a one-night wonder, as it earned a significant amount more last weekend on opening night than it did this weekend. Bruno earned $8.4 million over its second frame, and drops a ridiculous 73%. All of a sudden, a film that looked solid last Saturday morning now looks like a middling success at best. Bruno has now earned $50 million since opening to $14.4 million last Friday night.

The Hangover hangs on again this weekend as it follows an 11% drop last weekend. Now in its seventh weekend, The Hangover earned another $8.3 million and dropped only 16%. I can't say enough how bizarre the year has been for comedy, as The Hangover now has a domestic gross of $235.9 million, and looks like it could have enough gas for $260 million.

The Proposal continues its leggy run, as it is now starting to look like the Paul Blart of chick flicks. The Proposal earned $8.3 million, dropping a slight 22% after dropping only 18% in the last frame. The Sandra Bullock comedy has now earned $128.1 million and is now the biggest film of her career, as The Proposal has out-grossed Speed's domestic tally of $122 million.

Public Enemies tumbles three spots to seventh as the Johnny Depp film struggles again. The Michael Mann flick earned $7.6 million and falls 45%. After a decent $40 million five-day start, Public Enemies has showed no traction, and the $100 million film now has a total of $79.5 million.

Up holds on to eighth spot. The Disney/Pixar flick earned $3.1 million and dropped 33%. After the big drop when the also 3-D Ice Age 3 entered the picture (50%), Up has recovered nicely. It now has a running total of $279.6 million, and is still just getting started overseas.

Ninth place is My Sister's Keeper, the weeper that didn't keep her. My Sister's Keeper earned $2.9 million in its fourth frame and dropped 34%. The Cameron Diaz flick now has a total of $41.5 million, ahead of its $27.5 million production budget.

Finally, in tenth we have I Love You Beth Cooper, which opened poorly to $4.9 million. Things didn't get any better for Beth this weekend, as the movie had a gross of $2.7 million and a drop of 46%. The $18 million Fox comedy now has a total of $10.3 million.

Overall, the box office didn't have a chance to keep up with last year, as it has now been a year since The Dark Knight and Mamma Mia! opened over the same frame. Over that historic weekend, the top 12 films tallied $253 million, the biggest weekend ever. Even with Harry Potter leading the charge, the top 12 could only muster $153.9 million, leaving this weekend 39% behind last year. Next weekend we get back to rolling the dice on potential weekend successes, instead of the sure-things like Harry Potter, Transformers and Ice Age. Openers next weekend include talking hamsters in G-Force, some competition for Sandra Bullock with The Ugly Truth, and an interesting horror film in The Orphan.