Box Office: The Decade at a Glance
The Year 2000: September through December
By Michael Lynderey
July 1, 2009
BoxOfficeProphets.com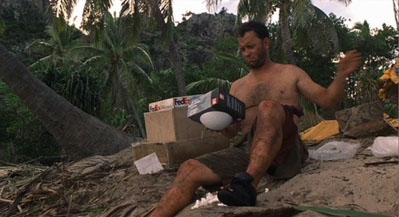 ---
September-October

After a fairly weak August, especially by 2000s standards, September didn't really offer a change of pace. The month brought us long-forgotten movies like The Watcher (James Spader vs. Keanu Reeves), Whipped (Amanda Peet vs. the male race), Beautiful (Minnie Driver vs. her career - guess who won?) and the fourth Highlander film, Highlander: Endgame. For once, the title didn't lie, because that was the last anyone would ever see of that kilt-loving franchise, at least in terms of theatrical releases, and until the inevitable reboot (when discussing genre franchises these days, you really have to qualify everything). There were only two notable films September 2000 put on the table: Almost Famous and Remember the Titans. The former remains one of the most critically lauded movies of the decade (though not a hefty grosser, finishing with $32 million). The latter was Denzel Washington's highest grossing film until American Gangster came around, beating it $130 million to $115 million. We have Titans to blame for launching the Inspirational Sports Movie genre, a particularly loathsome type of story which is only now showing firm signs of its inevitable demise.

October was livelier. On the one hand, it had flops like Get Carter (Sylvester Stallone), Lucky Numbers (Lisa Kudrow), Lost Souls (Winona Ryder) and Pay it Forward (Helen Hunt). Not content to kill off careers, this period also saw the release of two franchise killers - the horror sequels Urban Legends: Final Cut ($21 million total, down from the first film's $38 million) and Book of Shadows: Blair Witch 2 ($26 million, down from the first film's... $140 million). To its credit, Urban Legends did have a nifty final reel cameo by Rebecca Gayheart (speaking of actresses I miss...). As for Book of Shadows - I remember that in late 1999 or early 2000, the producers of the first Blair Witch would issue almost daily threats to make not only the expected sequel, but a prequel, too. To Book of Shadows' considerable credit, its performance averted any chance of the third film in the series ever being made.


Most importantly, though, October gave us an unexpected mega-hit in Meet the Parents. If there were any doubts that Ben Stiller was going to be one of the biggest movie stars of the 2000s, this film certainly erased them. Meet the Parents also marked Robert De Niro's transition from serious actor to cinematic loose cannon - one who would appear in seemingly any project, however unpromising. The movie took its little $28 million opening and parlayed it into a $166 million total, a total gross rarely seen on an October film.

November

November 2000 started off big, with a movie that could have potentially done even better in the summer - Charlie's Angels, which opened to $40 million and finished with $125 million. This was the film that helped turn Cameron Diaz into a $20 million-a-movie actress, and gave some new life to the TV show-to-film subgenre that took a hit with the failure of Rocky and Bullwinkle earlier in the year. The first weekend of the month also brought along The Legend of Bagger Vance, which remains one of Will Smith's lowest grossing starring roles, at $30 million total. Smith went the serious winter drama route several times more during the decade, with mixed results. Bagger Vance notably marked the last film role of Jack Lemmon, who died the following year; his frequent on-screen collaborator, Walter Matthau, gave his last performance in Hanging Up, earlier in 2000.

The rest of November was littered with big-star flops and one massive hit. The hit was of course Dr. Seuss' How the Grinch Stole Christmas, which remains the highest grossing film for both star Jim Carrey and director Ron Howard, not to mention the highest grossing film of 2000. While this live-action Grinch was of questionable quality (if pressed, one might say it was downright awful), the combination of name recognition, star power, and the holiday season gave this one its $55 million opening and then went up, up, up. Despite the Grinch behemoth, 2000 is, to date, the last year not to contain a single $300+ million grosser. In fact, it may always stay that way (though I'd imagine some random year, like 2033, could take away this record).


Now we come to the flops. There's quite a selection to choose from. How about Red Planet, an $80 million-budgeted Mars movie that pulled in a jaw-dropping $17 million? There's also The 6th Day, which cost about as much as Red Planet and provided Arnold Schwarzenegger with one of this three last pre-Governor starring roles. That film pulled in $34 million, not even out-grossing Arnold's entertaining 1985 Commando. For fans of the tabloid arena, there was Bounce, a combination of then-couple Gwyneth Paltrow and Ben Affleck. Despite the buzz and hype, that weepy drama could manage only $36 million. My favorite flop would have to be Little Nicky, because it's such an odd smudge on Adam Sandler's otherwise consistent resume. Coming in after Sandler's $150+ million hits The Waterboy (1998) and Big Daddy (1999), Nicky was budgeted at $80 million and was no doubt expected to continue Sandler's winning streak. Instead, it broke it, finishing with a relatively abysmal $39 million. One has to assume that Sandler learned whatever lessons there were to be taken from this, because as of yet, none of his traditional star vehicles have fallen under a $100 million total (no, Spanglish doesn't count).

And finally, there was a film whose status as a flop is debatable. Unbreakable brought together star Bruce Willis and director M. Night Shyamalan, the duo who took the previous year's the Sixth Sense to $293 million, and then immediately re-united for a follow-up project. The buzz was high and mystery abounded about the film's plot and ending. After satisfying their curiosity and giving the film a $46 million five-day opening, audiences largely abandoned the film to fend for itself and finish just a few million under $100 million. The reason? Negative word-of-mouth spread fairly quickly, and what happened to the film would continue to happen again and again to Shyamalan's output, as his reputation as a director gradually eroded. As someone who didn't see the film until 2007, I'll say that I thought it had an absolutely terrific twist - it's the kind of movie Shyamalan should be making again.

December

December finished off the year with displays of old-school star power and holiday legs, as Tom Hanks' Cast Away rode to a magnificent $233 million finish and Mel Gibson's romantic comedy What Women Want totaled $182 million. Considering also his aforementioned Patriot and Chicken ventures, this was a big year for Gibson. However, it was not to last - not getting into his directing career, the 2000s saw Gibson star in only one other mega-blockbuster (Signs). Hanks, on the other hand, had better luck in the years following; even so, Cast Away felt like a culmination of sorts to Hanks' 1990s streak of mega-hits. Not all star vehicles have to be so huge to be considered a success - Sandra Bullock's Miss Congeniality went all the way up to $106 million, an excellent score, while Nic Cage's the Family Man finished with $75 million.

Elsewhere, the biggest winners of Oscar legs were Traffic, Steven Soderbergh's second huge hit of the year and a certified $124 million grosser, and Crouching Tiger, Hidden Dragon. The latter film finished with an amazing $128 million, immediately enshrining wire-fu martial arts into popular culture. How could a subtitled Chinese-language film make so much money? Next, Finding Forrester pulled in a decent $51 million, and is still Sean Connery's last serious movie. Another awards season hit was Chocolat, which crawled all the way up to $71 million and a handful of nominations - no surprise, considering it was a Miramax Film. The Coen Brothers' O Brother, Where Art Thou? came in as one of their heftiest grossers, with a $46 million total - it was a good year for George Clooney. Sam Raimi's the Gift wasn't so lucky ($12 million); neither was Billy Bob Thornton's directional debut, All the Pretty Horses, which finished with a meek $15 million, despite the presence of Matt Damon. Finally, Kevin Costner's Cuban Missile Crisis drama Thirteen Days continued the streak of Costner disappointments, finishing with only $34 million on an $80 million budget.


On a less serious note, Dude, Where's My Car? broke out to a decent $46 million, thus launching Ashton Kutcher as a comedy star, while the long-awaited (I think) film version of Dungeons & Dragons absolutely flopped, grossing only $15 million. Meg Ryan had another lame duck film with Proof of Life, which finished with $32 million on a $65 million budget.

And finally, December also delivered the near-ultimate blow to traditional animation, with the Emperor's New Groove. Ostensibly Disney's big animated entry into the Christmas 2000 family movie sweepstakes, the film was completely overshadowed by the still powerful Grinch; it became the lowest grossing hand-drawn Disney animation since The Rescuers Down Under in 1990 (if you take the odd Fantasia 2000 out of the equation).

Hey, that's what Grinches do.