Weekend Wrap-Up
Tranformers 2 Reboots The Summer Box Office
By John Hamann
June 28, 2009
BoxOfficeProphets.com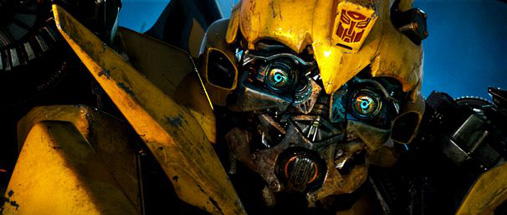 ---
After a few weekends of summer movies left us feeling like we had a Hangover, Michael Bay and his merry band of robots rocked the box office this weekend, taking in an amazing five-day total of $201.2 million. It leaves us with the following question: If we know it sucks, why do we go anyway?

The box office is all about Transformers: Revenge of the Fallen this weekend, as the super-sized sequel absolutely dominated, maybe even more than expected. David Mumpower has recapped its opening success nicely, but here is the Coles Notes version: Revenge of the Fallen actually got started late Tuesday, where it amassed the third biggest midnight tally ever at $16 million, coming in behind only The Dark Knight and Spider-Man 2, two of the biggest films of all time. By the time all the cash was counted at the end of Wednesday, Revenge of the Fallen (sounds like a Pirates of the Caribbean title, no?) had earned an amazing $60.6 million, setting the record for an opening Wednesday. As expected, Transformers 2 plunged 53% on its second day to $28.6 million, giving it a two-day running tally of just short of $90 million - and the weekend hadn't even started yet. As BOP's Tim Briody reported yesterday, the Friday figure tallied at $36.7 million, a strong but not revolutionary number. It was up 28% compared to the Thursday, where fellow Wednesday opener Spider-Man 2 rose 36% from $23.8 million on Thursday to $32.5 million on Friday. This tells us that despite the huge Wednesday, the Paramount juggernaut was slipping into Spider-Man 2's box office pattern, exceeding it slightly in overall dollars, but the huge numbers were trailing off somewhat. Revenge of the Fallen was $5 million ahead of the Spidey sequel on Thursday, and then only $4 million ahead on Friday. I'm hesitant to say that the death of Michael Jackson on Thursday could have contributed to this, but it could be.

Transformers 2 continued to show solid numbers over the remainder of the weekend, as the final Friday-to-Sunday figure came in at $112 million, and the five-day total is an amazing $201.2 million. That's the second-best five day opening in history, behind only The Dark Knight's $203 million last year. To say that Transformers: Revenge of the Fallen has saved the summer box office is a bit of an understatement, as a tentpole was desperately needed, not only to provide a big uptick over last year, but to also help market some of the other big, upcoming films. In-theater marketing is still the big-ticket ad; trailers, posters and the rest keep movie-going momentum going. Consider Paramount's G.I. Joe: Rise of the Cobra. This film is going to get a huge awareness push moving forward thanks to Transformers 2.

For Michael Bay, this is easily his most successful film of his career, which has been littered with these critically-reviled action films. The original Transformers was his former biggest. The original film in the series opened oddly enough on a Tuesday (after having what was basically a sneak Monday), the day before the July 4th holiday. It also had a huge opening day with $8.8 million over the soft opening on Monday, followed by a $27.9 million on Tuesday. The original Transformers earned $155 million over its first seven days, the same amount the sequel earned over about 3.5 days. The bizarre thing about using this odd release pattern is that Transformers was able to avoid a 50% drop throughout its entire run. That was a huge win for Paramount, as most loud action films that receive poor reviews drop badly over their subsequent weekends. Because of this, Transformers went on to earn an amazing $319.2 million from its domestic run. It earned even more overseas, and finished with a worldwide total of over $700 million, and then went on to earn another $300 million from DVD sales. The production cost of $150 million was shared amongst a number of players, including Paramount, DreamWorks, Hasbro, and Di Bonaventura Pictures. The same production companies came out for the sequel, but this time spent $200 million plus. Writing credits for both films go to names that have appeared more than a few times in this column so far this summer – Kurtzman and Orci, as these two wrote and executive produced the Star Trek reboot and were the executive producers of last weekend's winner The Proposal. Talk about having a good summer.

So where does Transformers: Revenge of the Fallen go from here? World Domination. Despite being only 21% fresh at RottenTomatoes (talk about review-proof - this will be the prime example moving forward), Revenge had a huge weekend here and overseas. It's already earned over $100 million at the foreign box office, and those totals will continue to grow quickly. I predict another $300 million for this entry, since it's been so quick out of the gate.

It's amazing, but the good news didn't end there at the box office. With the huge debut of Transformers: Revenge of the Fallen, we might think that other films would be affected, the question is to what degree would the impact be seen? Our number two film at the box office is last weekend's winner, The Proposal, starring Sandra Bullock. Following a big $33.6 million debut, The Proposal dipped hard this weekend to $18.5 million, as it was ushered out of the big theatres to make room for the Autobots. It also had some competition from My Sister's Keeper, the new weeper. The Proposal dropped 45% and now has a running total of $69.1 million, which is already Bullock's biggest domestic gross since Two Weeks Notice in 2002.

Third spot goes to The Hangover, which sees its biggest drop of its run so far. The breakout comedy earned another $17.2 million and was off 36% compared to its previous weekend. The Hangover was still having extremely strong weekday business until Transformers showed up, and now has an excellent domestic total of $183.2 million. The Hangover is still on track to approach $250 million domestic, against a budget of only $35 million.

Up lands in fourth place. The very successful Pixar flick also had a tough weekend as it dropped 44% from last weekend's $23.5 million to this weekend's $13 milllion. Up is still chasing Finding Nemo. The Father's Day fish movie earned $14 million in its fifth weekend, and had reached $254 million. The total for Up sits at $250.2 million, so Nemo is pulling ahead somewhat, and should take the outright lead when Ice Age: Dawn of the Dinosaurs opens in 3-D.

The aforementioned My Sister's Keeper winds up in fifth. The Cameron Diaz chick flick (I love how the marketing calls it a "feel-good weeper") earned a respectable $12 million, and obviously played as effective counter-programming. This is a solid opening for Diaz in a dramatic role; In Her Shoes opened to $10 million in October 2005. My Sister's Keeper debuts in the same ballpark as The Notebook, which opened to $13.5 million over the same weekend in 2004. That Kleenex seller (which this male really liked) finished with $81 million, which shows the power of a weepy film.

Year One pays the big price for the debut of Transformers 2, as its target audience abandoned this comedy in droves. Year One, after a solid debut last weekend at $19.6 million, tanks this weekend with a gross of only $5.8 million, giving it a HUGE drop of 70%. That's a painful plunge for a comedy, and Year One now has a running total of $32.3 million.

The Taking of Pellham 1 2 3 also gets kneecapped. The Denzel Washington/John Travolta starrer earned an awful $5.4 million and falls 55% compared to last weekend's take of $12 million. The $110 million-budgeted Pellham has now grossed only $53.4 million, and will likely finish short of $70 million.

Star Trek finishes eighth this weekend. The JJ Abrams flick earned $3.6 million in its eighth weekend and drops 35%. If the movie business wasn't now the "turn 'em and burn 'em" type, Star Trek would be a $300 million film. Last weekend it actually saw an uptick from the previous weekend's business, and if the studio hadn't removed 500 venues, it may have done the same this weekend. Star Trek was the big film of the summer for a long time, but this weekend got superceded by Up. Nonetheless, the Star Trek reboot has been big business for Paramount, as it now has a running total of $246.2 million.

Ninth goes to Night at the Museum: Battle of the Smithsonian, which grossed $3.4 million and fell 55%. Now in its sixth frame, the Ben Stiller comedy has earned a respectable $163.2 million domestically, and is approaching $200 million from overseas cinemas.

Finally in tenth we have a good news story, as Sam Mendes' Away We Go gets a top ten spot despite being out to only 495 venues. Away We Go, which stars John Krasinski (The Office) and Maya Rudolph (SNL), grossed $1.7 million and improves on last weekend's take by 93%. So far, Away We Go has earned Focus Features $4.1 million.

Overall, thanks to the massive haul from Transformers, the box office was solidly ahead of last year's totals. The top 12 films, thanks to Transformers, earned a massive $195 million. Last year, when WALL-E opened to $63 million and Wanted opened to $51 million, the top 12 films took in $180 million. Next weekend, things are going to be huge again, as Ice Age 3 opens on 3-D screens and Johnny Depp packs them in with Public Enemies.