Friday Box Office Analysis
By Tim Briody
June 13, 2009
BoxOfficeProphets.com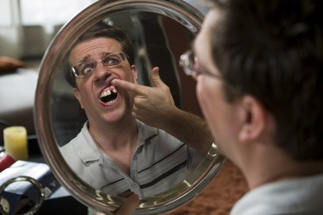 ---
The Taking of Pelham 1 2 3

The weekend's biggest new release ends up third on Friday as the remake of The Taking of Pelham 1 2 3 earns $8.2 million. Blame the leggy Hangover and [tm:4502_]Up[/tm] for the placement here. It'll draw out a few adult viewers over the rest of the weekend but will still be in third place by the time the estimates come in. Look for a weekend of $24.6 million for The Taking of Pelham 1 2 3.

[tm:3822_]Imagine That[/tm]

The rare case of an [bp:1064_]Eddie Murphy[/bp] film perhaps deserving better, Imagine That earns a very disappointing $1.8 million on Friday. In a marketplace suddenly very crowded with family films, Imagine That throws under holdovers Night at the Museum and even [tm:2502_]Land of the Lost[/tm]. Being a family flick, there's a chance it rebounds a bit over the rest of the weekend, but so should every other family release. Give it $5.7 million for the weekend.

[tm:4694_]The Hangover[/tm]

Last week's number one film (you read it here first, remember) becomes the least likely film of the summer to spend two straight weekends at the top. The Hangover is off just 38% from last Friday to $10.4 million. Solid word-of-mouth is going to make this one of the leggier hits of the summer and The Hangover is good for a second weekend of $31.5 million.

Notable Holdovers

Up stays strong as well, falling just 32% to $8.9 million. A third weekend of $30 million is pretty fantastic and brings it within striking distance of $200 million.

Land of the Lost becomes the latest summer bomb, falling 60% from last Friday to $2.8 million. The only consolation is it managed to beat Imagine That, but that's really not saying too much. Call it $8 million for the weekend.