The Indie Week That Was
Mid-May Analysis
By Michael Lynderey
June 11, 2009
BoxOfficeProphets.com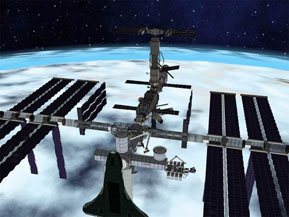 ---
This week: Pattinson trades in the fangs, IMAX's long lifespan, and the kind of factory you don't see every day.

No fangs, no gain
Little Ashes, which opened on May 8th, is the kind of box office litmus test I always look forward to. It's what happens when an actor is placed outside of the safe zone of fanboyism / fangirlism that brought them to fame; and because the 2000s were unquestionably the Decade of the Fanboy at the movies, this happens a lot. The subject of this week's experiment: Robert Pattinson.
Pattinson is that 23-year-old English actor who received a fair if unexceptional dose of fangirl adoration after his role in Harry Potter and the Goblet of Fire (2005), and then almost literally rocketed into the Teen Beat stratosphere, playing a lovestruck vampire (aren't they all?) in the highest grossing movie of last fall, Twilight. Indeed, one could certainly make a case that the hordes of screaming teenage girls that Pattinson attracts outnumber those of fellow traveler Zac Efron. At the very least, Pattinson's IMDb message board seems more crowded, and his Google News hits number at 5,602 to Efron's 3,708.

Looking at the bigger picture, April offered us a mixed consensus on the box office clout of current teen idols. Kristen Stewart, the vampire enthusiast from Twilight, couldn't much boost the box office of the R-rated comedy Adventureland; Zac Efron's 17 Again, on the other hand, certainly performed above my expectations, finishing up

with a solid, McConaughey-level gross of a little over $60m. But of course, Efron's film was a high school-set comedy, albeit a PG-13 one, so he wasn't making much of a radical change from his High School Musical adventures. Stewart, meanwhile, was on a whole other playing field (and one without vampire baseball, it seems). So you could call the results of this test inconclusive.
Which brings us to Pattinson's new film, Little Ashes, released now but shot before Twilight. If Adventureland was in a different playing field, then this film is about seven galaxies away. What could have less to do with interspecies human-vampire teen romance than a movie about the shenanigans of the young Salvador Dali in 1920s Spain?

Yes, this is one of those tortured historical dramas from the U.K., with invariably British actors playing accented Europeans and a plot that can't help but revolve around romance forbidden or dampened by social status, cultural differences, or war (this kind of a thing happened a lot in Europe, you see). In other words, it's exactly the kind of movie Pattinson would have made before hitting it big with the vampire romance, and in fact, it's exactly the kind of movie he would have probably been making again right now if fate had not intervened. So how would the film do in the post-Twilight world?

Well, the boys and girls at Rotten Tomatoes went to town on this one, stamping it with a 25% rating - the Tomato equivalent of a "Thanks, but no thanks". Still, the movie's opening gave me reason to expect to be surprised. After all, pulling in a $6,116 average in 12 screens isn't bad, even if it won't get you anywhere near a wide release. The studio, Regent Releasing, did what came naturally and expanded the movie to 15 locations - and that's where the per-screen deflated, down to $3,094. By week three, they dropped a few screens and the average gross slid down to the upper $2,000s.

Logic dictates that the film's theatrical run, having so far amassed $212,000, is close to over. The studio might, I suppose, try to give the film another expansion, but I think it's now fruitless. The really die-hard fans of Pattinson probably saw it already, and the rest seem to be occupying the position of a Silent Majority.

They're biding their time until the inevitable sequel to you-know-what.

The wonderful world of IMAX

Back in the olden days, some movies used to play in theaters for years. After all, with no VHS, DVD, Netflix, or any other ludicrously advanced technology available, filmwatchers actually had to take a trip down to the movie theater if they wanted see a movie right now; the only other option was to let the TV programmers play with your life, and wait until the film you wanted to see came on television. And that could take years!

But as times changed, movie runs started getting shorter and shorter, until even most blockbusters pack up their reels and wave goodbye within a few weeks (are those copies of Fast & Furious I see being loaded into Blockbuster?). But there is one exception. The IMAX Film.

While a lot of general-release Hollywood films play in the 200+ IMAX theaters in North America, only a few movies are actually made directly for the IMAX screen. They're all documentaries with a lot of pretty pictures, and the setting can be anywhere - deserts, oceans, space. The running time usually clocks in under one hour and, as with all IMAX films, tickets are more expensive.

There are a number of IMAX documentaries in release at any given moment, but the one I want to focus on is Space Station 3-D. This one's really the granddaddy of them all - the big cheese - the movie all other IMAX films wish they could one day grow up to be. It has quietly amassed, thus far, $78.7 million dollars, and it could make it to the $100 million mark. Possibly even in our lifetime.

Space-Station 3-D is about the International Space Station, which began construction in 1998 and may actually be completed one of these days. Like most IMAX documentaries, this one was narrated by a big star - no less than Tom Cruise himself. The film opened on April 19, 2002, the same day as another leggy beast of a film, My Big Fat Greek Wedding. It's remarkable that the third film released on that day, the $90 million-making Scorpion King, will eventually come to be out-grossed not by one, but two, unlikely contenders. The first weekend for Space Station was strong, opening at #22 and pulling in $489,488 on a measly 24 slots. It came in just two spots below Greek Wedding, which grossed $597,362 in 108 theaters; the Scorpion King, meanwhile, opened with $36.1 million and thus, for a few months, held the record for highest opening film not to reach $100 million.

But IMAX films don't drop big - they even rise. Next week, an expansion to 28 theaters, netted in $562,912. The movie spent May expanding to 50 screens, and having its worst drop be 13.5%; the total at this point had reached $6.2 million. By the 4th of July weekend, the movie had gotten to 60 IMAX theaters, a region it would stick around in until November. During most of the summer, it fluctuated between drops no worse than 13% and rises no bigger than 26%, reaching a total of $22.2 million by August's end. By December 31, 2002, Space Station had pulled in $29.8 million, although its screen count had deflated through the fall, down to 44, and the drops started getting nastier.

In 2003, the movie added on roughly $16.2 million, though by year's end the screen count was only at 18, and the movie had been pulling in less than $100,000 a week for most of the fall (most of the weekend grosses in the spring had come in well over $150,000). In 2004, Space Station added roughly $10.5 million to its tally, ending up with a $56.5 million total. Here's a film whose grosses would resemble a wide release film's if they were measured year-to-year, instead of weekend-to-weekend. Anyway, the movie started 2004 with a tally of $109,324 at 13 theaters, and the remainder of the year fluctuated around that area - but an overall drop was noticeable. The last weekend of 2004 saw the film play at only nine IMAX locations, with a gross of just $63,908. The movie had slowed down at last.

2005 and 2006 continued that trend. While Space Station pulled in a fair $7.4 million in the former year, it grossed only $1.1 million in the latter. The film seemed to have reached its nadir. What happened? Well, in 2005, the film still played in over ten screens most of the time, and often pulled in per-screen averages of over $5,000. By the fall of that year, however, the film deflated down to under ten theaters, and the per-screen gross dropped down with it - sometimes falling under $1,000. 2006 simply brought on more of the same, with not a single weekend in more than 10 locations and per-screen averages that were downright embarrassing, with the highest coming in at $3,002, and almost all of them falling below $1,000. Keeping in mind that IMAX tickets cost more, you can imagine how dead the attendance was for most of the year. The film's run had effectively seemed to come to an end, with a total now of roughly $65 million.

But something brought this movie back to life - by the end of 2007, the movie was at $72.8 million. Throughout the summer of that year, Space Station started bringing in per theater averages the likes of which it hadn't seen in a while, rising to around $3,000 $7,000 and peaking in August with $14,511. The theater counts often came back up to over ten. Indeed, in 2008, the movie grossed an additional $4.8 million, pulling in many respectable weekends, and reaching a screen count of 21, a high not seen since June 2004. So far in 2009, the movie has already pulled in $1.4 million, and now stands at a total of $78.7 million. While the film's theater count has remained in the single digits, the per-theater averages have consistently stayed in between $3,000 and $7,000.

So what happened here? I'd guess that after most early 2000s consumers had their share of the film, the movie went on the down-low, and then a new generation began discovering it, if only in modest numbers. This might mean that the movie has stabilized itself into a comfortable position from which to slowly but surely expand its gross. And if the film can continue bringing in over $3 million or so a year, it'll have a place in the IMAX line-up, and it won't take Space Station very long to get from $78 million to $100 million - thus adding another three-digit grosser to the 2002 line-up of 24 such films. Who knows? One day it may even give My Big Fat Greek Wedding a run for its money.

The best movie title of the year?

I just had to share this one. If you scrawl down enough on the May 15th weekend chart, right to #87, you will notice an absolutely marvelously-named movie - The Death Factory Bloodletting. Yes, it's really called that. That a movie with this name can still get a theatrical release of any size almost single-handedly restores my faith in cinema. No critics or newspapers mentioned the film's release, but some horror reviewers gave it a go, with the invaluable DreadCentral detailing the film's similarity to the Saw series and thanking it for not being "flatout torture porn" (it might just be 50-50). This one opened in one lucky theater somewhere in the nation and grossed, probably to the surprise of anyone involved with it, a fair $3,822 for the weekend. Where the film actually played may well remain a mystery, or perhaps a well-kept secret.

The rest of the country, I suppose, will just have to settle for Drag Me to Hell.